The risk of loneliness and trauma from COVID-19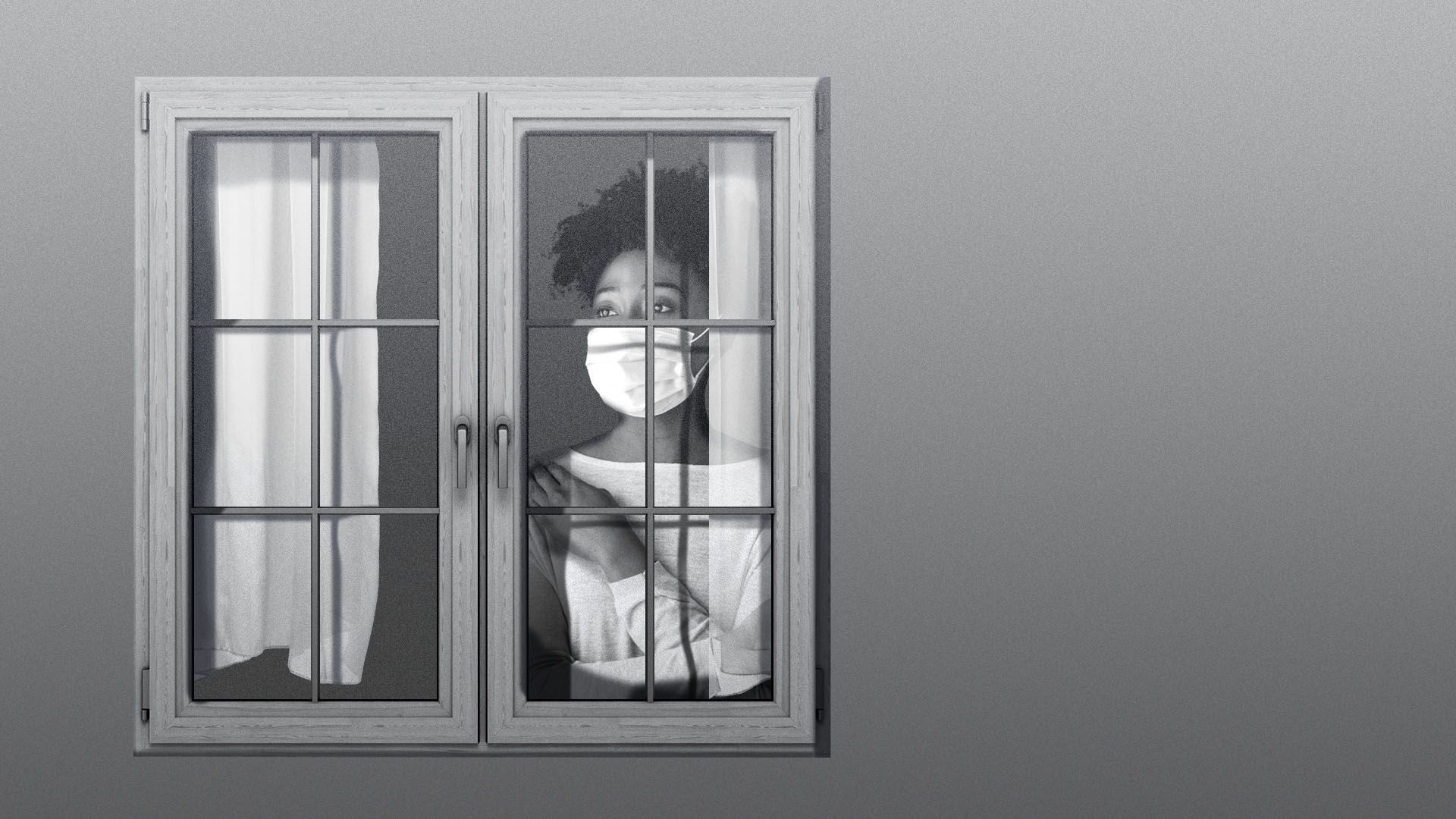 The coronavirus that's packing people in hospitals as they grapple with sometimes life-threatening complications is leading to another problem for some survivors: mental health issues.
What's happening: Many hospitals require adult patients to enter without family. Their stress, loneliness and fear, sometimes magnified by invasive treatment procedures, place them at a high risk for disorders such as PTSD, some medical experts say.
Loneliness can affect all of us during a pandemic, as many people stay physically distant from each other and more than 36 million Americans live by themselves.
But the situation is different for COVID-19 patients. With the exception of giving birth, many hospitals don't allow adults to bring a support person due to fears of infection and a limited supply of personal protective equipment.
Some COVID-19 survivors may experience PTSD, which can last for years without treatment.
The big picture: Research has shown many ICU survivors experience trauma, particularly with procedures like intubation.
What to watch: There are growing calls to implement more compassionate measures in ICUs.
The bottom line: Isolated and faced with uncertainty and fear, some COVID-19 patients are at risk for trauma that experts say should be screened for and addressed at all stages of health care.
Go deeper