11 GOP congressional nominees support QAnon conspiracy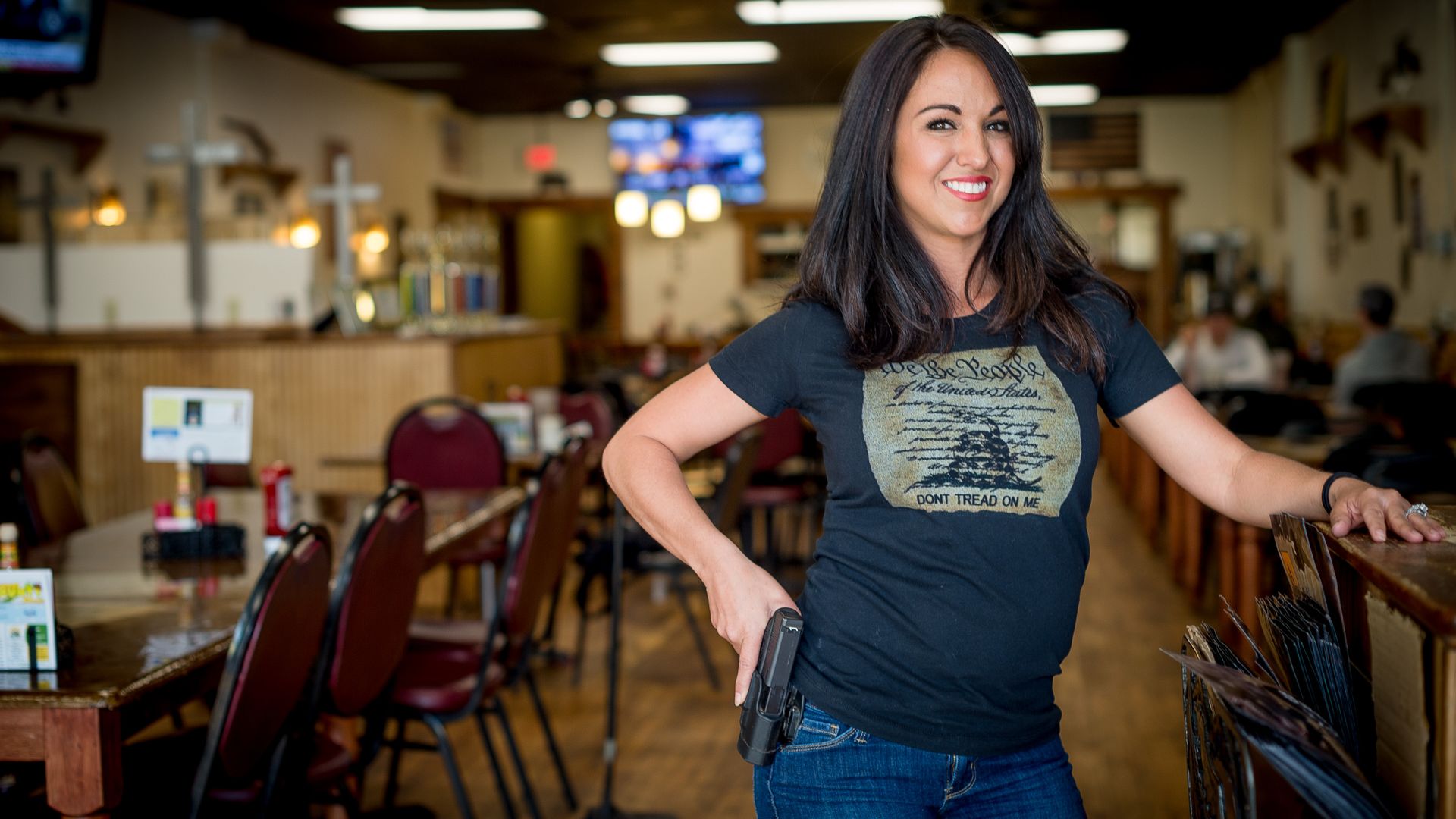 At least 11 Republican congressional nominees have publicly supported or defended the QAnon conspiracy theory movement or some of its tenets — and more aligned with the movement may still find a way onto ballots this year.
Why it matters: Their progress shows how a fringe online forum built on unsubstantiated claims and flagged as a threat by the FBI is seeking a foothold in the U.S. political mainstream.
QAnon is a far-right conspiracy theory that purports without proof that posts by an anonymous internet user from within the federal government are alluding to a secret war that the "deep state" is waging against President Trump.
Driving the news: At least two candidates were positioned to win seats in November.
Lauren Boebert, a first-time candidate, gun-rights activist and QAnon supporter, defeated five-term Rep. Scott Tipton in Colorado's June 30 Republican primary for the 3rd congressional district. Trump had endorsed Tipton.
Boebert said in May she hopes QAnon "is real because it only means America is getting stronger and better and people are returning to conservative values," which she supports.
In a statement, the National Republican Congressional Committee said that the district "is a Republican seat and will remain a Republican seat."
Boebert told Axios she does not follow QAnon but is "glad the IG and the AG are investigating deep state activities that undermine the President."
Marjorie Taylor Greene emerged from last month's primary as the frontrunner heading into an August runoff for the Republican nomination for Georgia's 14th Congressional District, which is rated solidly Republican. She called Q a "patriot" in a 30-minute video in which she also professes the theory.
As Politico reported, House Republican leaders distanced themselves from Greene, who also has made Islamophobic, racist and anti-Semitic remarks.
After her rhetoric came under greater scrutiny, establishment Republicans have pushed to shift support to her runoff opponent, John Cowan, the Atlanta Journal-Constitution reported.
Several other Republican congressional candidates with QAnon ties are running in solidly Democratic districts. Six of them bested competitors in contested primaries.
She received a pardon from President Trump on Feb. 18, for her 2004 conviction on federal conspiracy charges involving an auto theft ring, the AJC reports.
Of note: Buzz Patterson, who finished second in the primary for California's 7th congressional district and will face Democratic incumbent Rep. Ami Bera, tweeted "Yep!" in response to whether he supports the Q movement.
Patterson told Axios that he does not recall sending the tweet about the theory and does not "follow or endorse anything he/she/them say."
Axios contacted each campaign and only received responses from Boebert, Cargile, Patterson and Perkins.
Between the lines: Trump has retweeted QAnon Twitter accounts on multiple occasions, while his son Eric Trump has promoted the theory in Instagram posts, Forbes reports.
A number of independent or write-in candidates who have supported the conspiracy theory will also appear on ballots in November.
Go deeper ... The science of conspiracies: Where Flat Earth meets Pizzagate
Editor's note: This story has been corrected to reflect that California has a "top two" primary system and that several of the Republican candidates finished second.
Go deeper