Midwest ramps up efforts to snag young professionals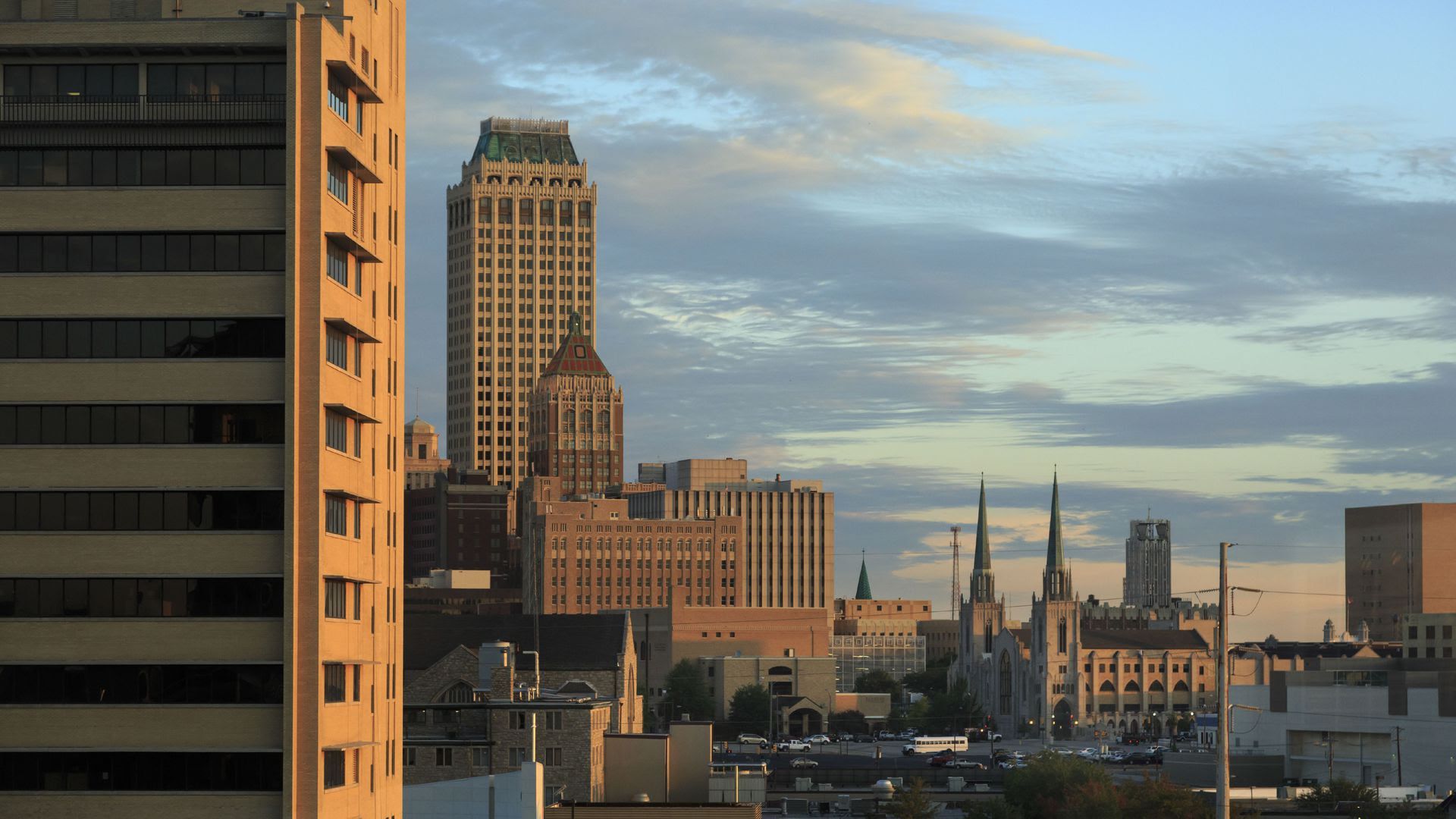 Heartland cities are looking to take advantage of young professionals' sudden willingness to change addresses.
Driving the news: One America Works, which recruits for tech companies outside of Silicon Valley, is expanding into two new cities: Columbus and Indianapolis.
The plan is to start holding virtual recruitment events to connect local tech companies with out-of-town talent interested in relocating.
This expansion follows One America Works' success in recruiting talent to Pittsburgh during the pandemic.
Tulsa Service Year, a yearlong paid talent-development program for 2020 graduates, launched this week in Tulsa, offering $40,000 salaries and a $1,500 bonus to assist with relocation fees.
Tulsa is already a hub for remote workers, thanks to its Tulsa Remote program that incentivizes workers who can work remotely to relocate to the city.
Venture capital firm Revolution announced a minimum follow-on commitment to startups that received funding from its Rise of the Rest Seed Fund, which invests in startups outside the usual well-funded tech hubs.
"This policy will be in place for the next six months, to help bridge the companies we've backed, and maximize the number of jobs that can be created (or at least saved), as they focus on not just recovering, but reimagining a New Normal," Revolution CEO Steve Case wrote in a blog post.
Go deeper