Updated Jul 1, 2020 -

World
Hong Kong's fate is the future of globalism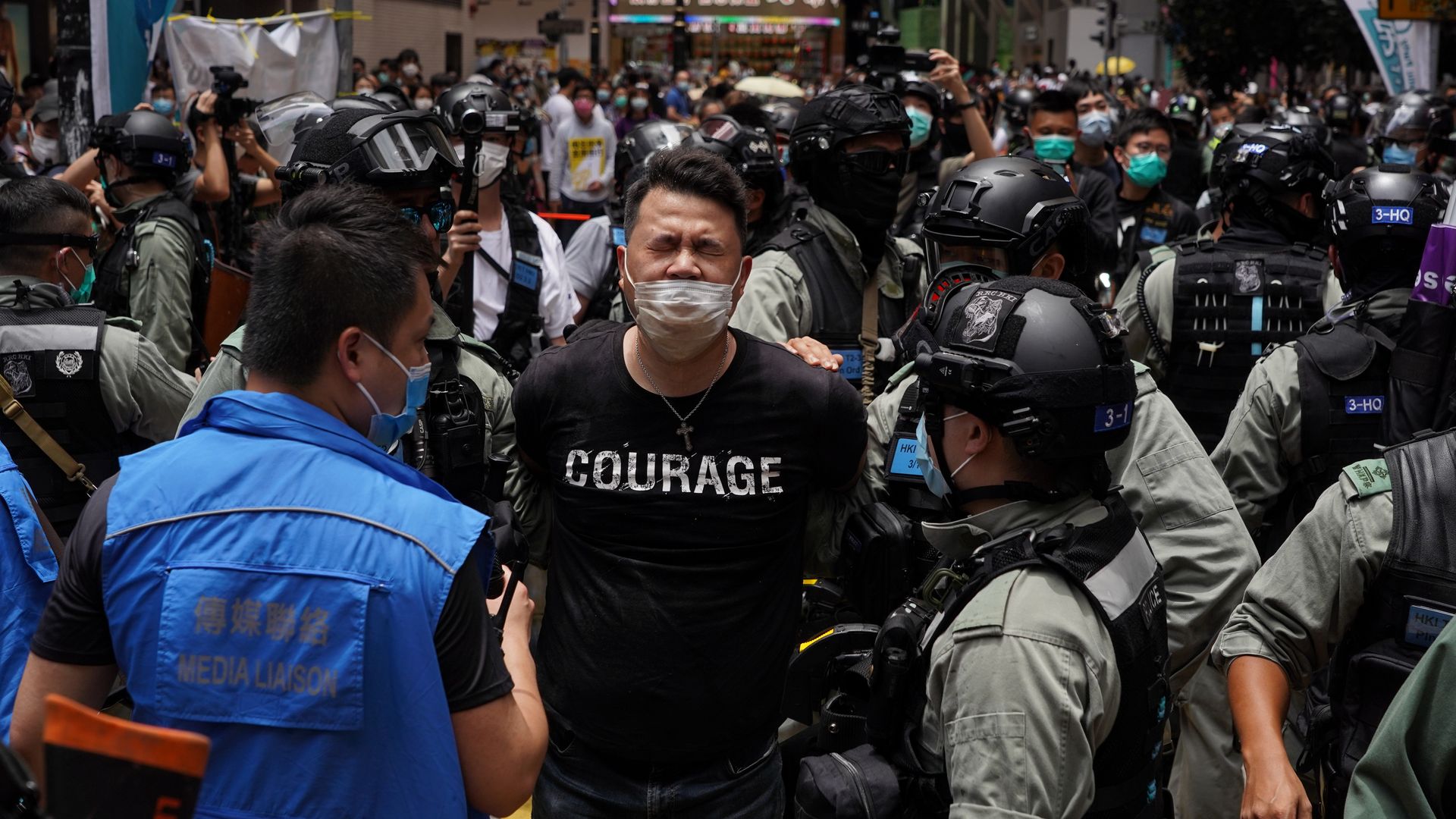 A new security law in Hong Kong is the latest blow to a globalist vision of the free movement of people, ideas and capital.
Why it matters: The law all but eliminates the civil rights that people in Hong Kong have exercised for years. But it also points the way to a more dangerous and divided world that will be increasingly defined by borders and nationality.
What's happening: At 11pm local time on June 30, the Chinese government released the details of a security law long in the works that effectively criminalizes pro-democracy protests in Hong Kong. It also gives Beijing wide latitude to treat Hong Kong citizens suspected of security violations with the same draconian approach used in mainland China.
Between the lines: While Hongkongers will be the first and primary victims of the law, its passage casts doubt on the future of the place that has long branded itself as "Asia's World City."
Hong Kong's economic primacy declined after it returned to Beijing's control in 1997 and China itself began to open up to the rest of the world, but Hong Kong's value as a symbol of globalism only increased.
Yes, but: In truth, that vision only ever applied to a minority of actual Hongkongers, many of whom resented the city's extreme inequality and were all too aware that even under the British, Hong Kong had never been a real democracy.
The big picture: That free Hong Kong seems near death, as does the broader globalist vision the city represented.
The bottom line: Hong Kong was far from perfect and it was far from fully free. But at its best, it represented a hope for a brighter, more global future — a vision now dimmed by the old forces of nationalism and disease.
Go deeper