What John Roberts is thinking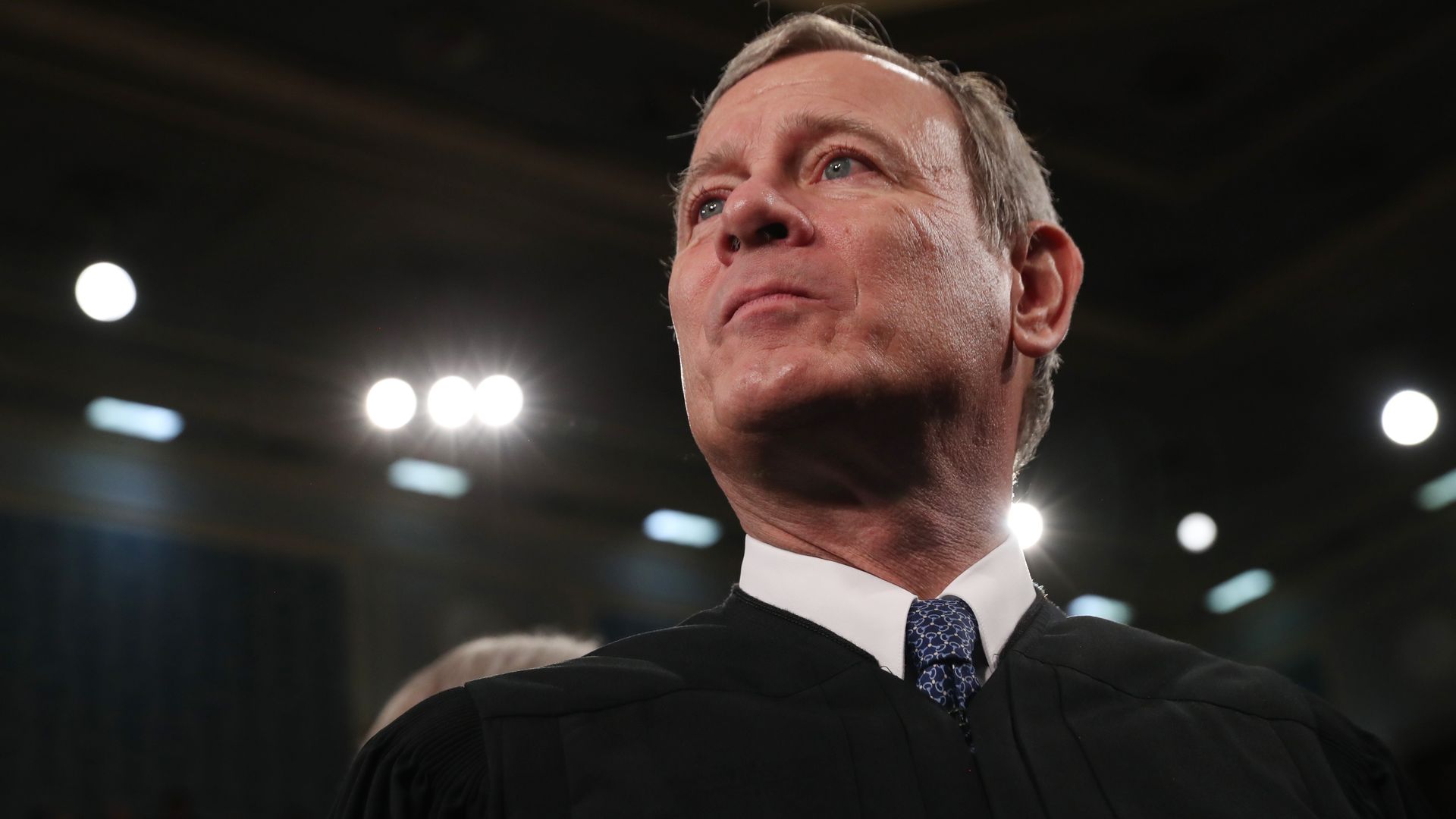 After Chief Justice John Roberts stunned conservatives by voting against them on a big case for the third time in 12 days, advocates on both sides agreed on one thing: Roberts is playing a long game.
The state of play: Roberts, 65, nominated by President George W. Bush, is acutely conscious of both his personal legacy and the reputation of the institution. So court-watchers in both parties see a wily pragmatism in his surprise votes.
Roberts yesterday joined with the court's liberal bloc in striking down a Louisiana limit on abortion, as he had in the past two weeks on rulings protecting LGBTQ workers and giving a reprieve to Dreamers.
"I think Roberts believes he is where much of the country see themselves — conservative about their money and tolerant on social issues," said Hilary Rosen, a Democratic consultant and co-founder of the Time's Up Legal Defense Fund.
"The question is whether this year of blatant inequality has changed that balance," she added.
Between the lines: The conservative court is still likely to roll back abortion rights, but the case the court decided yesterday was a bad vehicle to do it.
The restrictions the justices struck down were almost identical to restrictions they voided in 2016. Roberts voted to uphold the restrictions in 2016, but he lost. This time, he said, the earlier precedent simply tied his hands. That's hardly judicial activism. States that pass somewhat different abortion limits will still find a conservative majority inclined to support them.
In the meantime, Roberts has had little trouble using his capital to advance the conservative cause on business, tax and regulatory issues, as well as important voting rights cases.
Go deeper