Court: Trump administration's use of military funds for border wall unlawful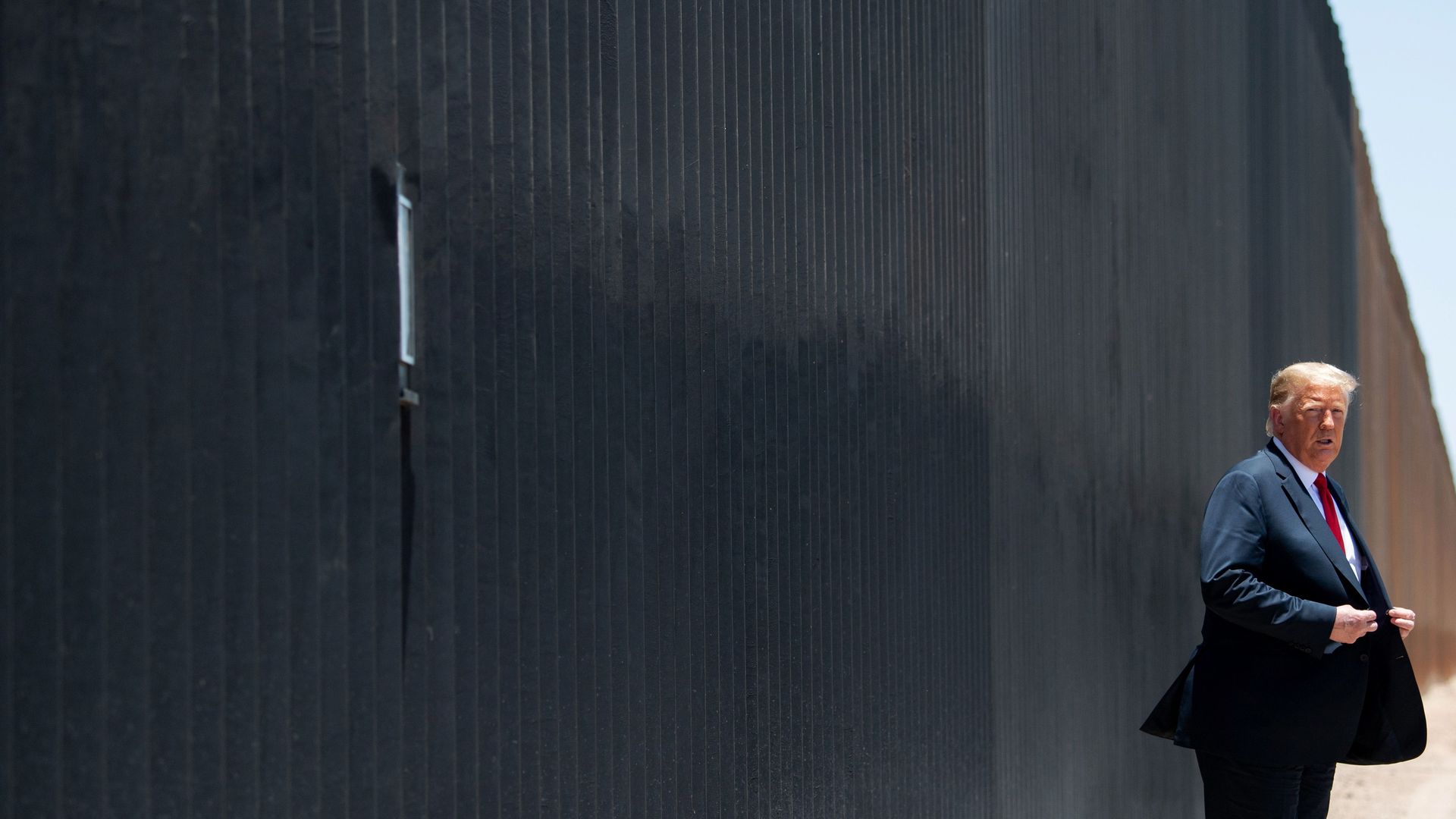 A federal appeals court ruled Friday that the Trump administration's transfer of $2.5 billion from the Pentagon for southern border wall construction was an illegal breach of its executive authority, the Washington Post reports.
The big picture: Much of the money has already been awarded by the administration, AP reports. The long-term consequences of Friday's ruling are also uncertain, since it "only affects a portion of the funds the White House has budgeted" for border wall construction, per the Post.
Between the lines: A Supreme Court ruling in July did not determine whether the administration's transfer of Pentagon funds was legal; it lifted a 9th Circuit Court injunction that froze military fund transfers, per the Post. The ruling allowed the Pentagon to redirect $2.5 billion to the Department of Homeland Security for border wall projects.
What they're saying: "The Executive Branch's failure to show, in concrete terms, that the public interest favors a border wall is particularly significant given that Congress determined fencing to be a lower budgetary priority and the Department of Justice's own data points to a contrary conclusion," the U.S. 9th Circuit Court of Appeals majority opinion issued Friday reads.
Where it stands: Private contractors have finished roughly 220 miles of fencing along the U.S.-Mexico border, per the Post.
What's next: The administration is expected to appeal Friday's ruling to the Supreme Court.
Go deeper: Trump admin says it completed 100th mile of southern border wall
Go deeper