Another botched painting restoration in Spain prompts regulations call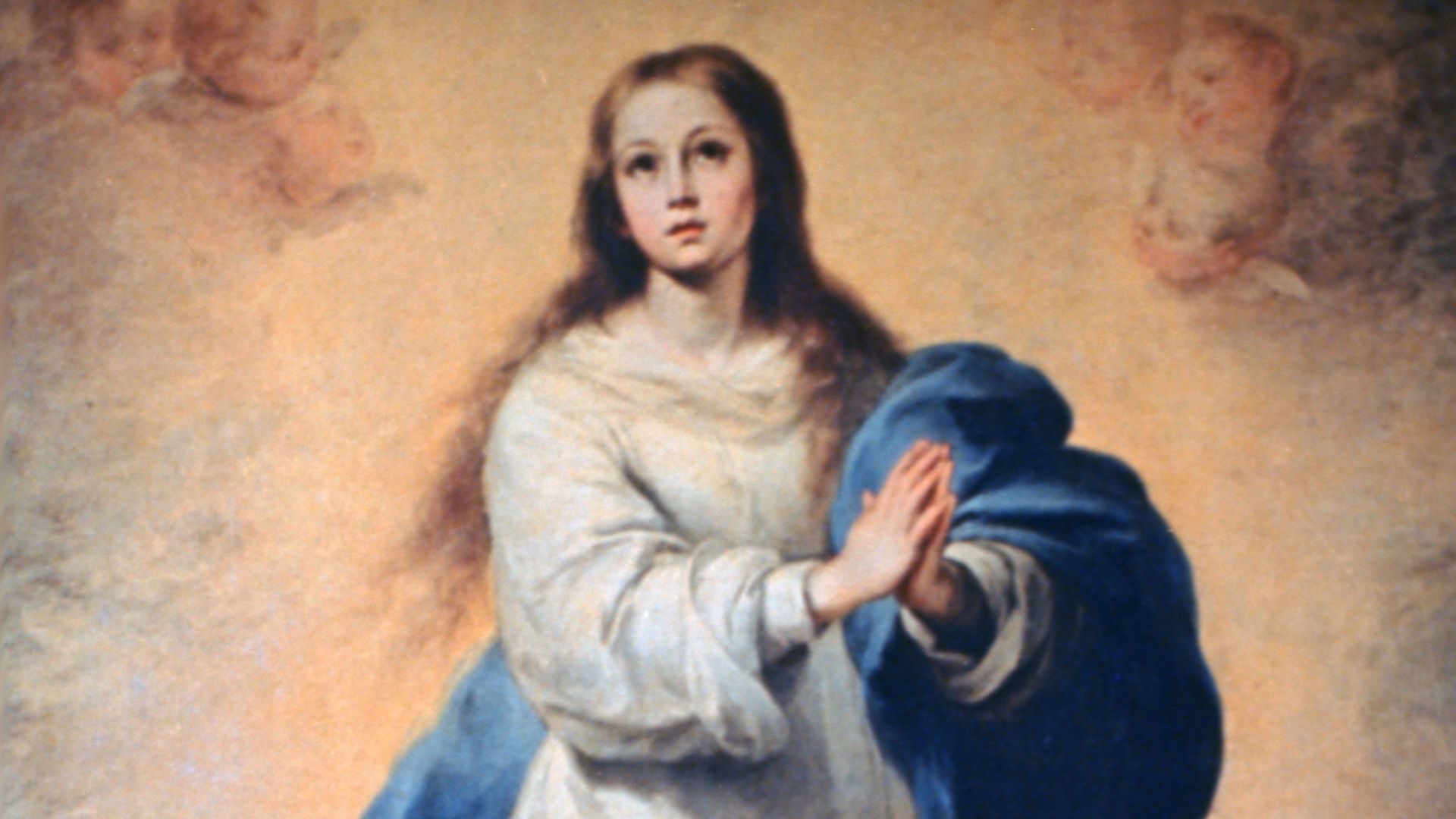 Spain's Professional Association of Restorers and Conservators issued a statement on Tuesday calling for tighter regulations after another Spanish artwork was disfigured during restoration, warning "part of our heritage is disappearing by these disastrous actions."
Details: In the latest example, the unnamed owner of the copy of Baroque artist Bartolomé Esteban Murillo's "The Immaculate Conception of Los Venerables" paid €1,200 ($1,350) for it to be cleaned by a furniture restorer, according to Europa Press. The images below show the results of two attempts to fix the botched job.
The big picture: It's drawn comparisons to a prized fresco of Jesus Christ in Borja that was dubbed "Monkey Christ," after a parishioner's disastrous attempts to clean it in 2012.
Others compared it to a failed restoration of a 16th-Century statue of St. George at a Navarre church last year. Some likened the new-look St. George to a Playmobil figure, the BBC notes.
The latest restoration attempt was widely mocked on social media and prompted the British Royal Academy of Arts to launch a meme competition on Tuesday, asking Twitter users: "can do a better job at restoring this copy?"
Go deeper