AOC pours $400,000 into campaign advertising ahead of primary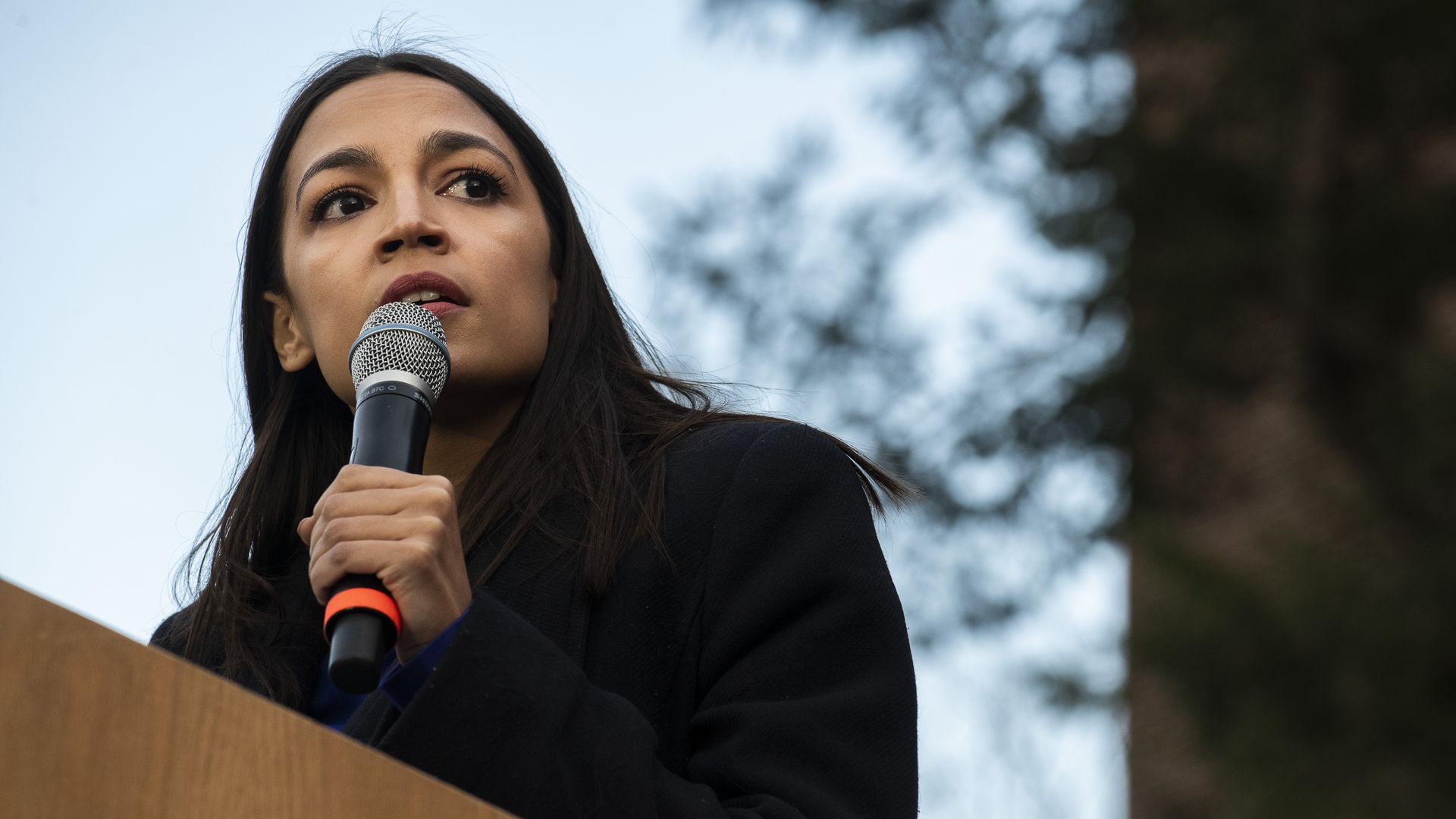 Rep. Alexandria Ocasio-Cortez (D-N.Y.) has spent nearly $400,000 on ads in the week before her primary this Tuesday, according to Advertising Analytics data.
Why it matters: Some view this as a sign of AOC being nervous as her opponent, former CNBC anchor Michelle Caruso-Cabrera, continues to pump resources into her campaign.
By the numbers: Ocasio-Cortez placed a $363,000 ad buy across broadcast, digital and radio June 17–22, according to Advertising Analytics. The Ocasio-Cortez team did not dispute this figure. 
By contrast, Caruso-Cabrera invested $18,000 June 7–13, but also loaned herself $1 million for campaign expenditures at the end of last week, per FEC filings.
A May poll from AOC's team shows she leads Caruso-Cabrera 73% to 11%. 
What they're saying: Lauren Hitt, AOC's communications director, said, "We feel very comfortable. It would be difficult for someone to close the gap."
"We don't take anything for granted. We can afford to be extra safe."
Go deeper