Houston mayor: Defunding Houston police isn't the answer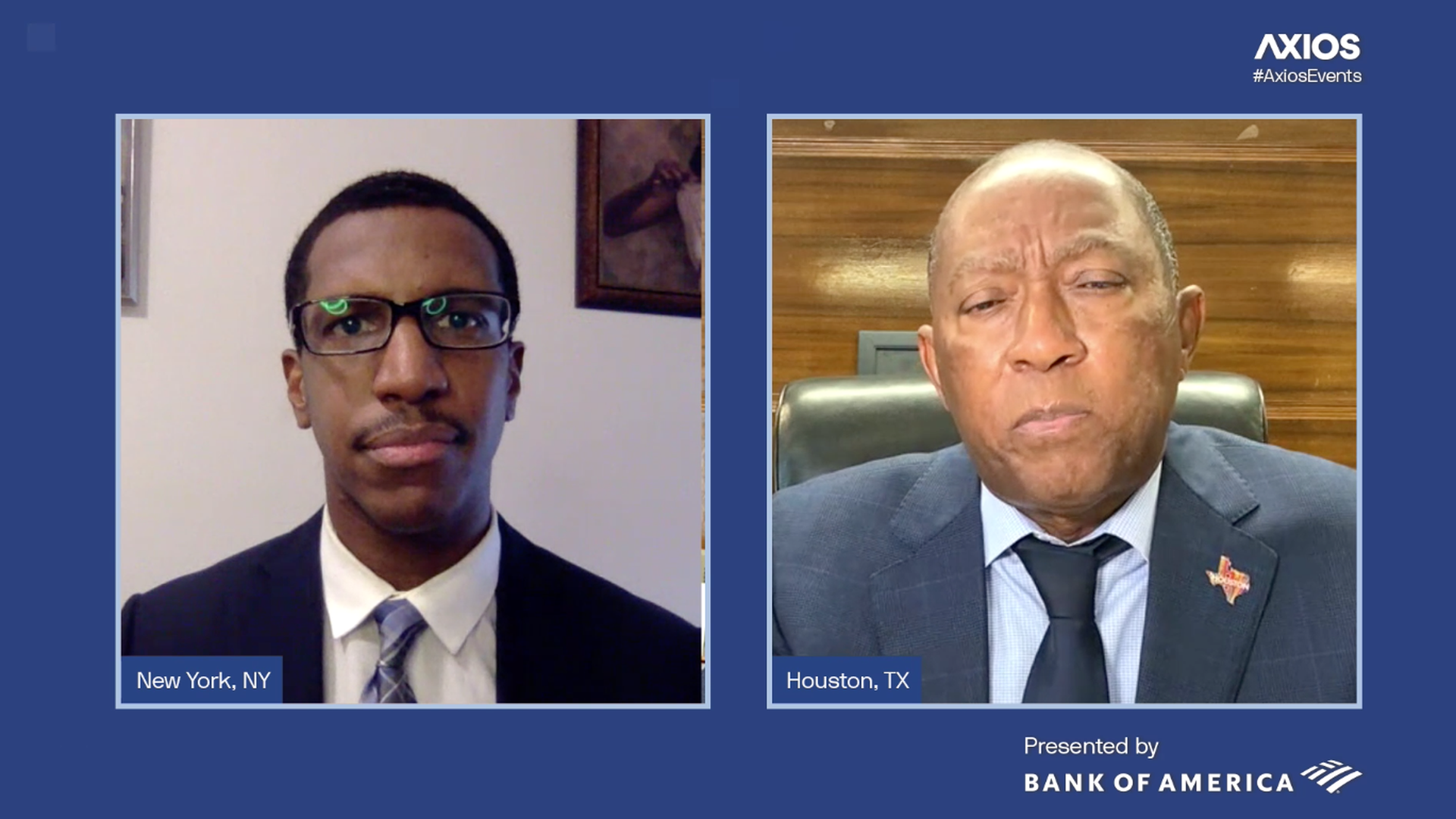 Cutting the police budget isn't the answer in Houston, rather, a greater investment must be made in underserved communities, Houston Mayor Sylvester Turner said on Friday during an Axios virtual event.
What he's saying: "Houston has underfunded our police for years," Turner said. He recently signed an executive order that included a ban on police use of chokeholds or strangleholds. However, he stressed, "that's the first step. I don't want anyone to assume the executive order we put in place, which was significant, is the end of the line."
"What I believe people are asking for is good policing. They are asking for a police system that is accountable. They're also going beyond that."
"They want us to be investing in communities and neighborhoods that've been overlooked and underinvested in for decades."
Turner also said they are preparing to implement additional reforms that will be citizen-driven.
Go deeper