The budget strain of the George Floyd protests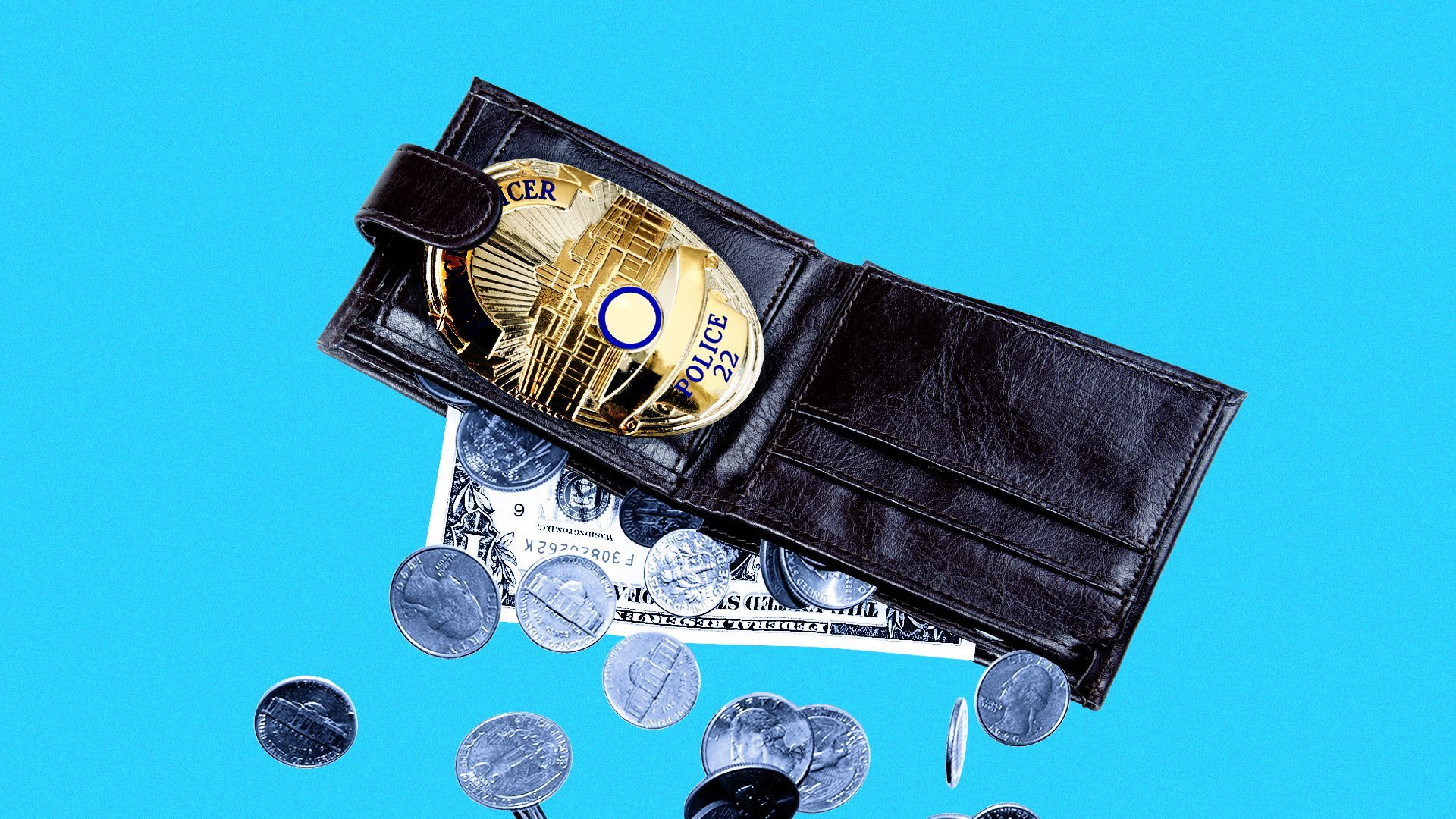 Cities and states have spent millions of dollars on police overtime over the past few weeks during the Black Lives Matter protests.
Why it matters: Government budgets already were under severe strain from coronavirus shutdowns, due to steep tax revenue declines, and these extra expenses could make it even more difficult to meet obligations.
By the numbers: The Dallas Police Department tells Axios it spent $1.5 million in extra staff and equipment costs during the first three days of BLM protests.
At the state level, the California Highway Patrol spent more than $38 million on its response to the protest — mostly overtime costs — in addition to the $25 million Gov. Gavin Newsom's administration reportedly spent to deploy National Guard troops.
Even some small towns are facing these unexpected expenses.
But, but, but: It is unclear how much of this spending was necessary, given arguments that there has been too much police equipment at some protests.
The big picture: "Defund the police" has been a rallying cry for protesters who want to redirect significant parts of police budgets toward community services.
Other costs: Some cities, such as Boston, set up free COVID-19 testing sites near protests. And all protest sites resulted in extra sanitation costs, while some had extra fire and rebuild expenses due to fires.
The bottom line: Police brutality and the following protests are further straining state and local budgets, while many already wait on needed federal aid following coronavirus shutdowns.
Go deeper