Top Democrats express outrage at Bolton allegations, will consult on "next steps"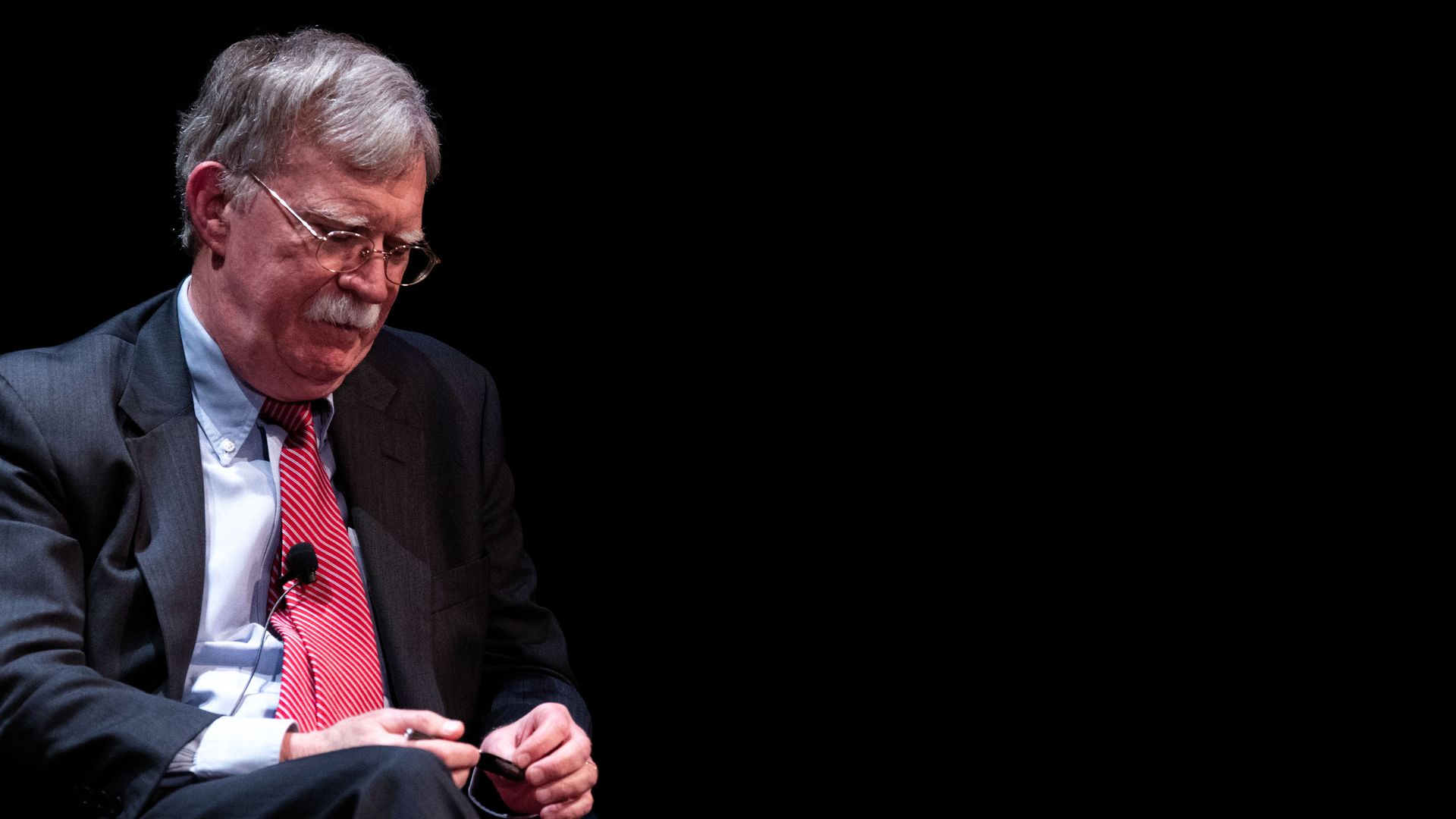 House Foreign Affairs Chairman Eliot Engel (D-N.Y.) said on Wednesday he plans to discuss "next steps" with House Speaker Nancy Pelosi and other top Democrats in light of new allegations in former national security adviser John Bolton's book about President Trump's misconduct in his dealings with foreign leaders.
Driving the news: Bolton writes in his upcoming memoir that House Democrats committed "impeachment malpractice" by not expanding their investigation beyond the Ukraine scandal to include other actions Trump allegedly took to solicit election help from foreign leaders.
For example, Bolton alleges that Trump asked President Xi Jinping to increase Chinese agricultural purchases in order to improve his electoral prospects in farm states, the New York Times and Washington Post report, citing advance copies of the book.
"I am hard pressed to identify any significant Trump decision during my tenure that wasn't driven by reelection calculations," Bolton writes, according to the Post.
What they're saying:
The other side: "I haven't read John Bolton's book, but I don't need to rethink my decision," Senate Health Committee Chairman Lamar Alexander (R-Tenn.) said Wednesday on his decision to block Bolton from testifying at Trump's Senate impeachment trial, per the Washington Post.
"The question was, in the trial, did I need any more evidence to be convinced that President Trump did what he was accused of doing? I said he did it. I was convinced. I didn't need any more evidence."
Between the lines: House Democrats floated the idea of subpoenaing Bolton during investigations into Trump's hold on military aid to Ukraine, but did ultimately decided not to in order to avoid the extended court battle.
Bolton writes in his book: "Had Democratic impeachment advocates not been so obsessed with their Ukraine blitzkrieg in 2019, had they taken the time to inquire more systematically about Trump's behavior across his entire foreign policy, the impeachment outcome might well have been different."
Go deeper: Highlights from the excerpts of John Bolton's book
Go deeper