AT&T confirms thousands of job cuts, 250 store closings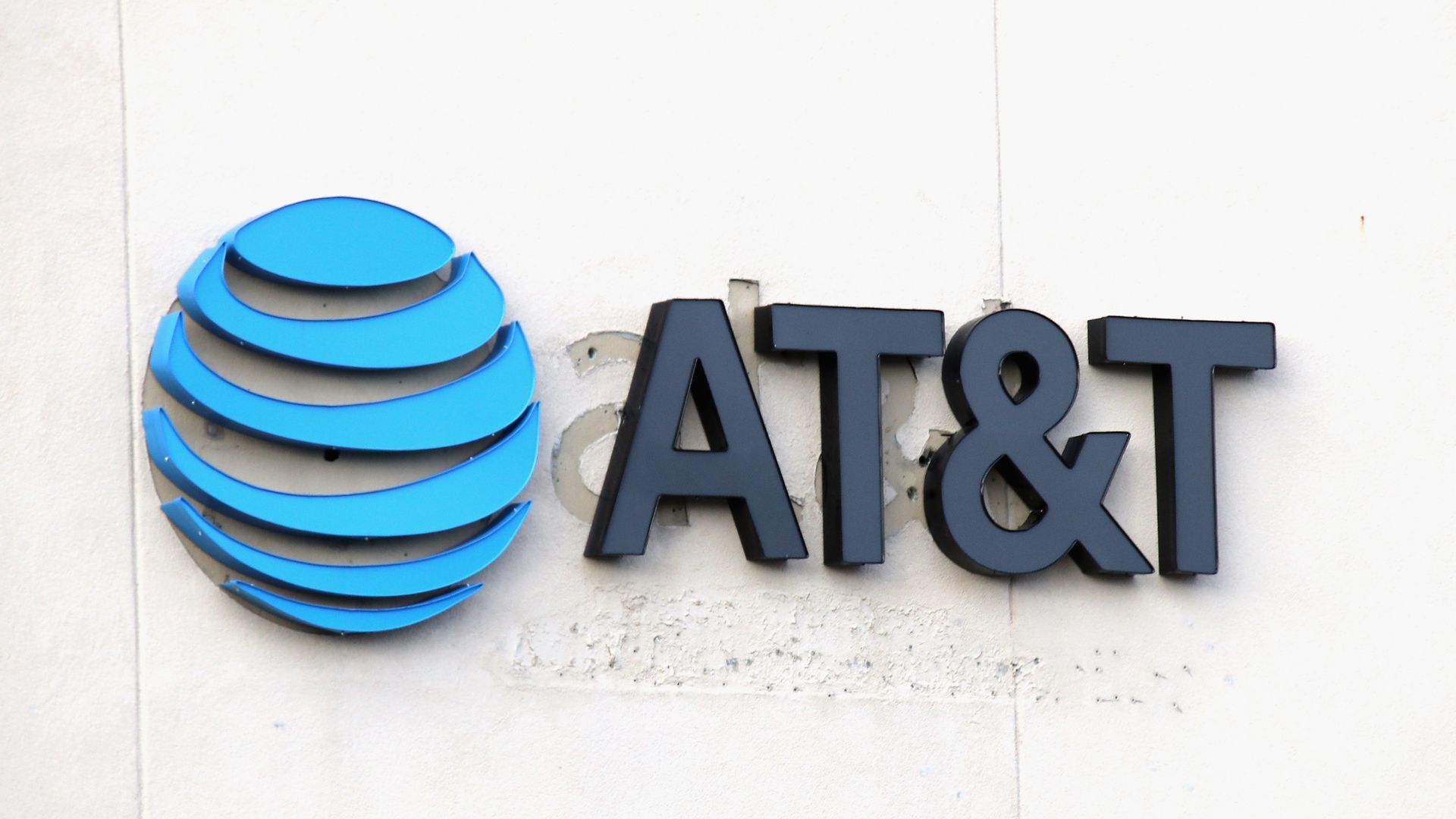 AT&T confirmed to Axios it is planning widespread job cuts that include managers and executives, in addition to 3,400 technician and clerical jobs. It will also close 250 retail stores, impacting 1,300 retail jobs.
Why it matters: While the cuts can't be separated from the COVID-19 impact on the economy, the moves also come as the mobile industry has consolidated from four national players to three following T-Mobile's acquisition of Sprint.
Details: The stores facing closure are a mix of AT&T-branded locations and those of Cricket Wireless, AT&T's prepaid brand, according to the Communication Workers of America, which represents some of AT&T's employees.
AT&T confirmed the cuts, but did not give a specific total number, other than to say the job reductions were "sizable."
AT&T said the store closures were planned, but accelerated by the pandemic. Most store employees will be offered another job with AT&T, the company said.
Laid-off workers will receive severance pay and six months of company-provided healthcare, AT&T said.
What they're saying:
AT&T: In a statement to Axios, AT&T said the cuts stem from lower demand for some legacy products, as well as the impact of the pandemic. "As a result, there will be targeted, but sizable reductions in our workforce across executives, managers and union-represented employees, consistent with our previously announced transformation initiative. Additionally, we'll be eliminating more non-payroll workers — the vast majority of which are outside the United States — than we are managers or union-represented employees."
CWA: "If we are in a war to keep our economy going during this crisis, why is AT&T dismissing the troops?" Communications Workers of America president Chris Shelton said in a statement. The union also noted that the cuts come after hedge fund Elliott Management took a $3.2 billion stake in AT&T last year.
Meanwhile: In a statement, T-Mobile confirmed it is cutting some jobs too, though it didn't say how many. But it notes it is hiring for 5,000 new positions over the next year as well. The company committed to growing its net employment as it sought regulatory approval to buy Sprint.
Go deeper