Prominent conservatives tear into Gorsuch for Supreme Court ruling on LGBT protections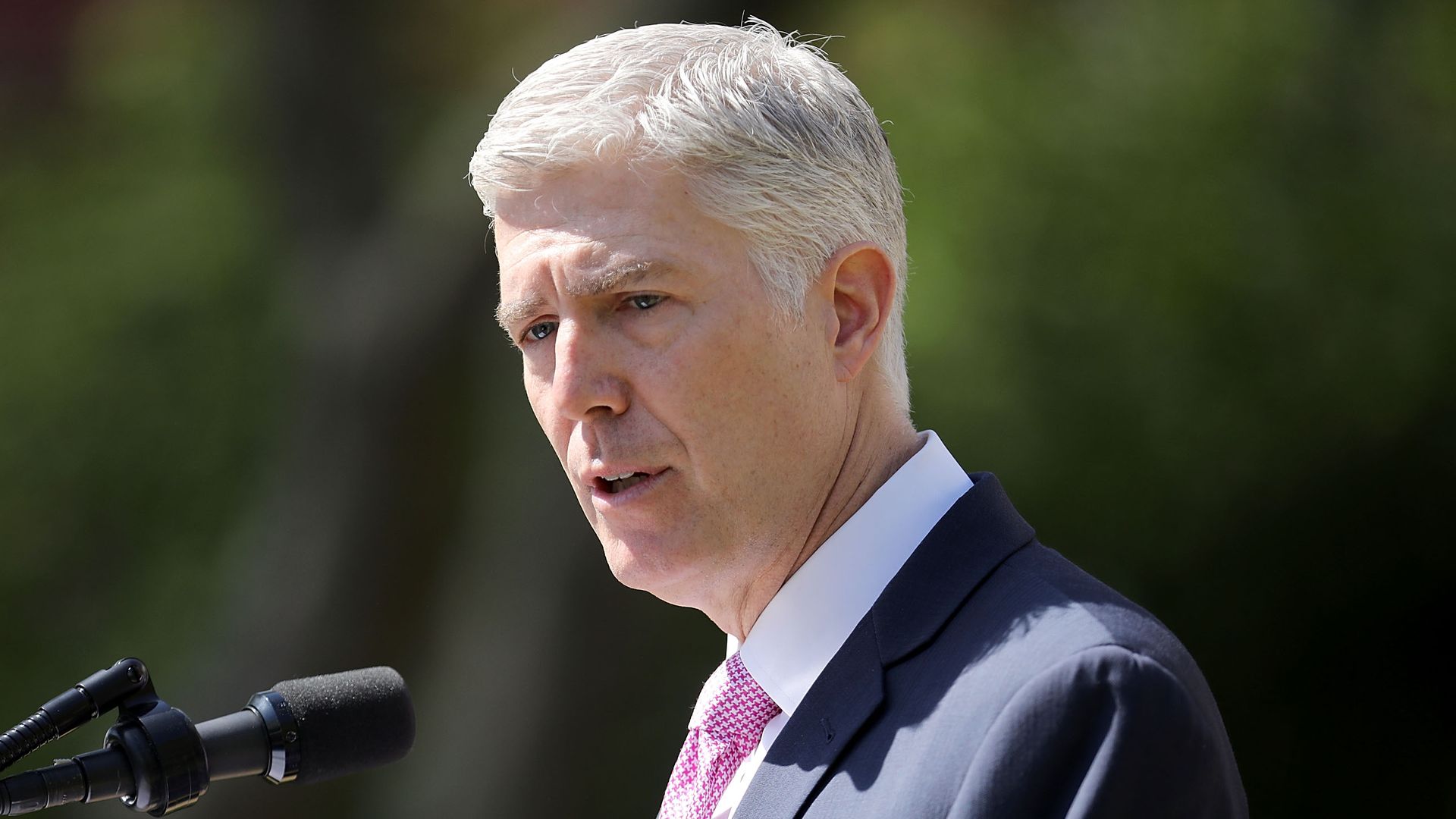 Prominent right-wing commentators publicly excoriated Supreme Court Justice Neil Gorsuch on Monday after he authored a 6-3 majority opinion ruling that employers cannot fire employees based on their sexual orientation or gender identity.
Why it matters: Gorsuch was President Trump's first nomination to the Supreme Court. The successful appointments of conservative federal and Supreme Court judges have frequently been cited as one of the main reasons that conservatives have supported the president's re-election.
Gorsuch succeeded the late Justice Antonin Scalia, who died in 2016 after a lengthy career championing originalism and textualism as a conservative jurist.
What they're saying:
Between the lines: The ruling was a surprise to many, but it does not indicate an overwhelming shift in the Court's ideology.
As Axios' Sam Baker points out: "About a year ago, the Supreme Court blocked a citizenship question on the 2020 Census and then, the same day, ruled that partisan gerrymandering can never go too far. Wait to see the abortion, DACA & Trump tax cases before you decide the conservative justices are secret liberals."
Go deeper