Immigrants sue for delayed naturalizations during coronavirus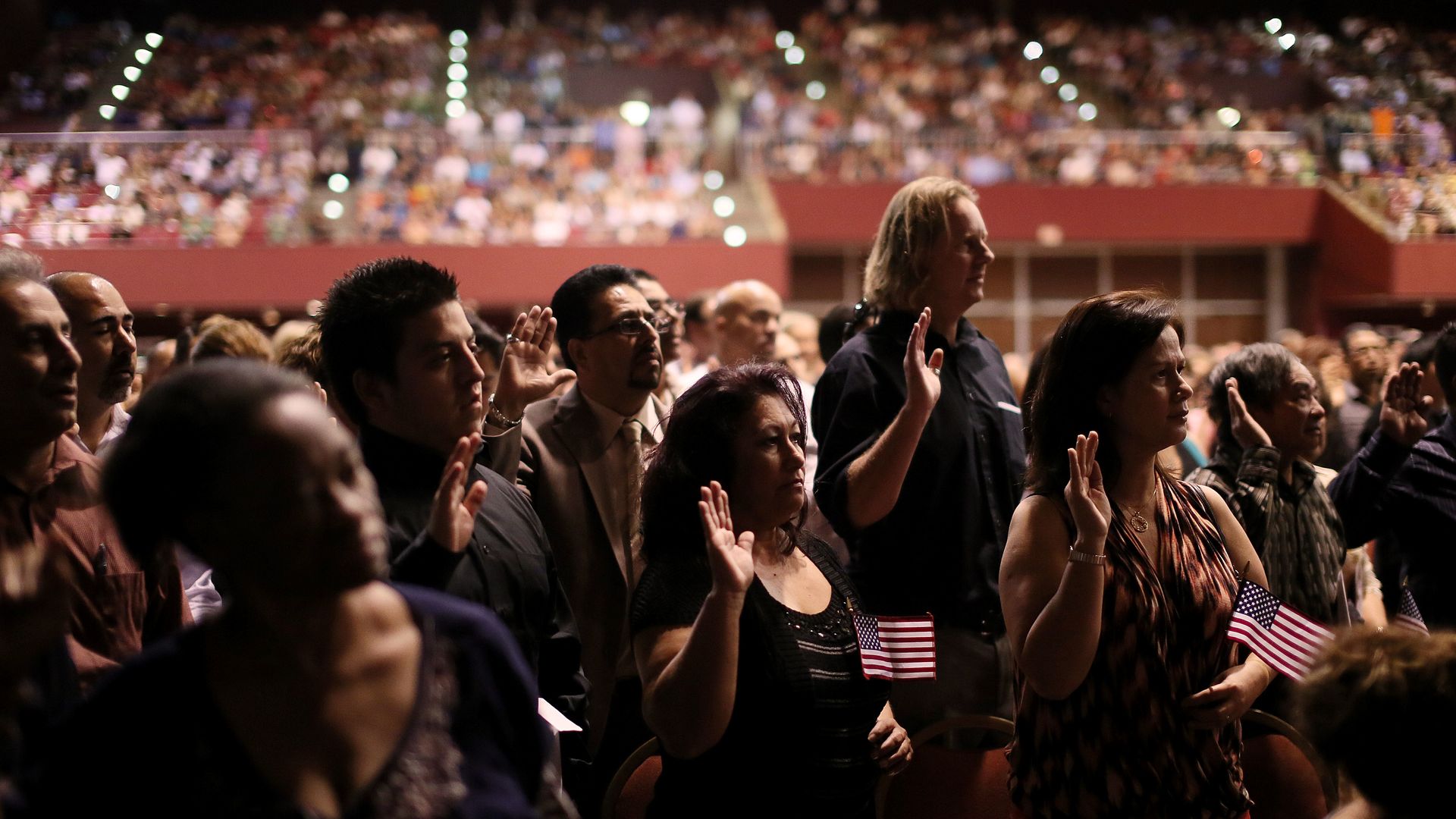 Two immigrants awaiting delayed naturalization ceremonies amid COVID-19 filed a lawsuit against U.S. Citizenship and Immigration Services to expedite the process to vote in the November presidential election, Buzzfeed News reports.
Where it stands: The suit filed in federal court in Pennsylvania this week notes that the plaintiffs are among thousands of immigrants waiting to complete the final step to achieve American citizenship. U.S. Citizen and Immigration Services reopened their offices earlier this month for small ceremonies, but a backlog remains.
USCIS says the rate of ceremonies will grow as the agency becomes "more adept" at managing larger groups. Ceremonies before the novel coronavirus could naturalize up to 5,000 immigrants at once.
The lawsuit notes that "it will take several months, under current measures, for the USCIS Philadelphia Field Office to administer the oath of allegiance to Plaintiffs and proposed class members."
Go deeper