Tech's Black Lives Matter branding hits reality bump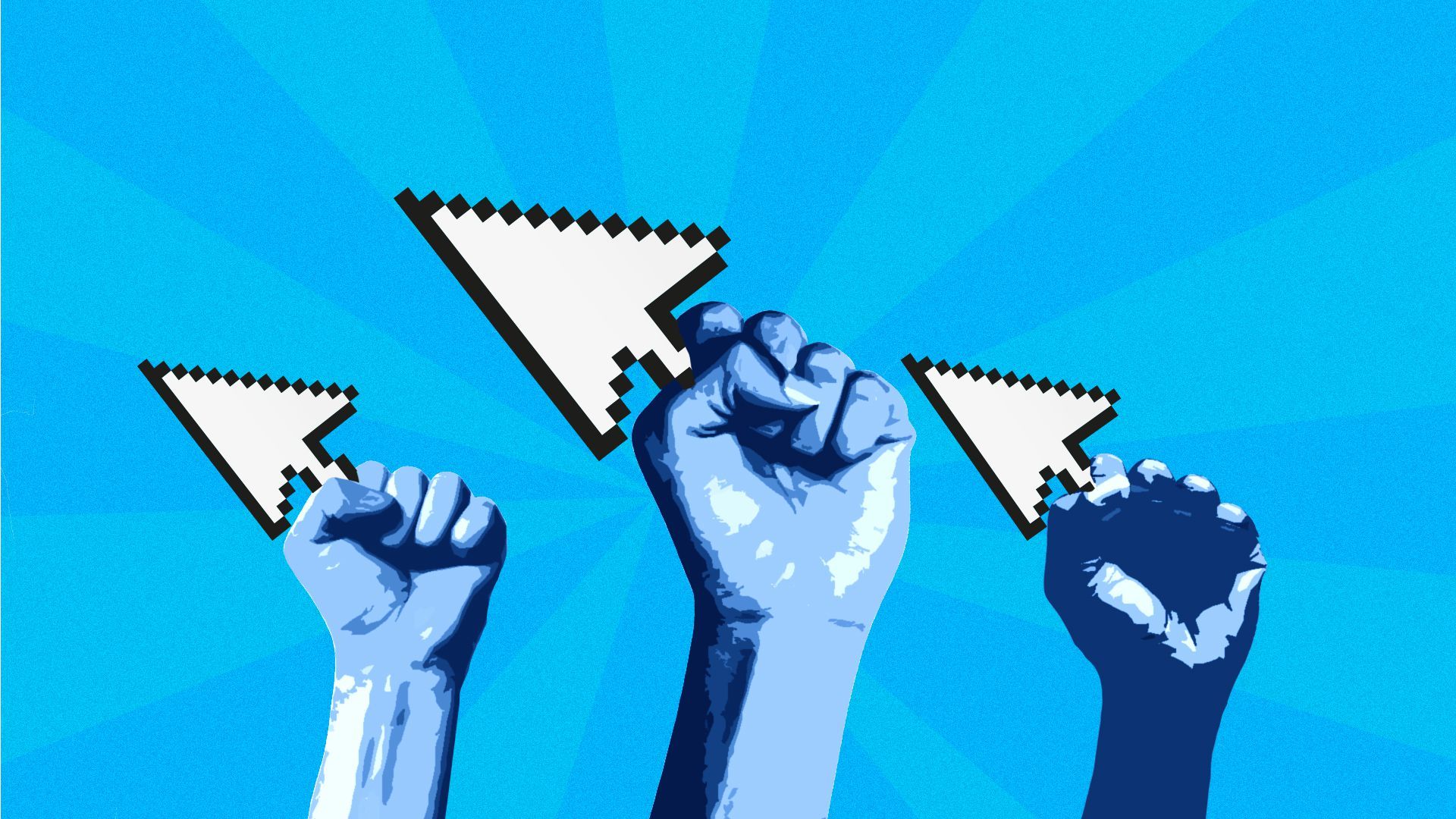 Tech companies, like many other businesses, are taking public stands against police violence and systemic racism, but their actions often fail to back up those stances, as critics and some employees have been quick to point out.
The big picture: Tech firms stand accused of contributing to the very problems being spotlighted by the nationwide protests they now vocally back. In many cases, the industry still hasn't reckoned with the way its products and services have deepened racial divides, or with its own failure to diversify.
Driving the news: Last weekend, Amazon CEO Jeff Bezos took to Instagram to share emails from users angry that the company has emblazoned its front page with a Black Lives Matter banner.
Yes, but: Amazon also has deals with hundreds of law enforcement agencies to share footage from people's Ring cameras, and, as The Intercept notes, sells facial recognition software to police.
Facebook is giving $10 million to groups championing social justice, CEO Mark Zuckerberg said last week, in a post where he acknowledged that "Facebook also has more work to do to keep people safe and ensure our systems don't amplify bias."
Nextdoor, the neighborhood bulletin board platform, has put out a statement endorsing the Black Lives Matter movement.
Google, Twitter, Reddit and Airbnb are among the other companies that have endorsed Black Lives Matter and committed to anti-racism — in some cases with six- to eight-figure donations to match — but have been criticized in the past for providing platforms for racist language and actions.
The other side: Tech has also been indispensable to the 21st-century fight against racism.
Of note: IBM on Monday said it will no longer offer facial recognition software, citing concerns over mass surveillance and racial profiling.
Our thought bubble: Wielding Black Lives Matter branding as a talisman against criticism won't satisfy protesters calling to dismantle racist structures at the center of American society.
Go deeper