Poll: 80% of voters think the U.S. is spiraling out of control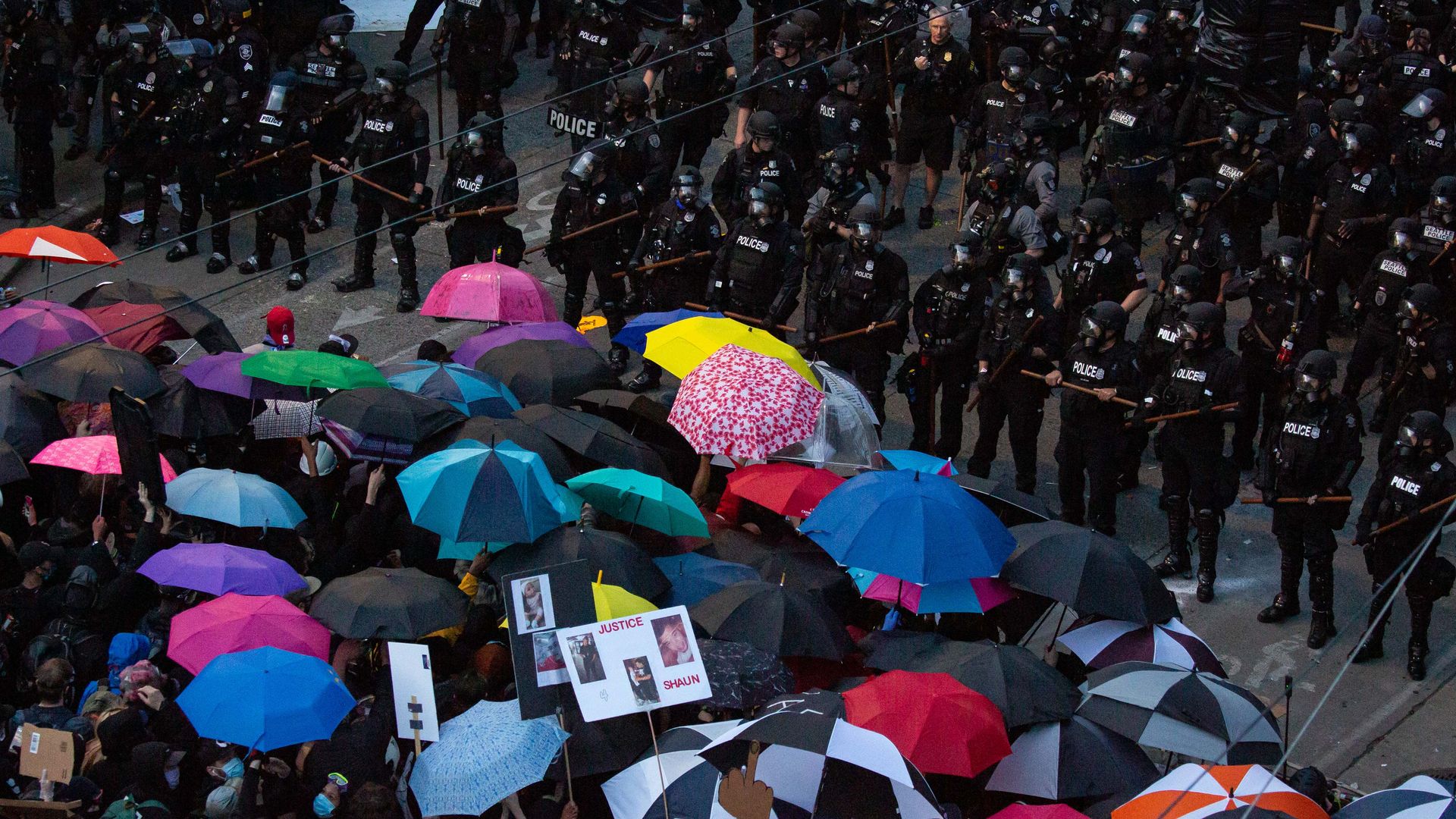 80% of Americans believe that the current situation in the United States is "out of control," according to a Wall Street Journal/NBC News poll of 1,000 registered voters.
Why it matters: The dual crises of the coronavirus pandemic and racial unrest have Americans pessimistic about the state of the country.
92% of Democrats say the country is out of control, compared to 78% of independents and 66% of Republicans.
46% of voters describe the economy as "poor," and 54% fear that it will take a year or more for the coronavirus to be contained.
Americans by a 2-to-1 margin said they are more troubled by the actions of the police in the killing of George Floyd than by violence at some protests.
The big picture: The pandemic and protests have had a minor impact on President Trump's job approval rating, which registered at 45% — down only 1% from April, according to the poll.
However, he remains 7% behind in a head-to-head matchup with Joe Biden, who received 49% support to Trump's 42%.
51% of voters polled said Biden would be better at uniting the country, while 26% said Trump would.
Trump has more favorable numbers on the economy, with 48% saying he would be better at cutting unemployment and getting people back to work, compared to 35% for Biden.
Methodology: This poll surveyed 1,000 registered voters from May 28 through June 2 and has a margin of error of ±3.1 percentage points.
Go deeper: George Floyd protests updates
Go deeper