AOC slams NYPD over reports of police kettling in protesters on Manhattan Bridge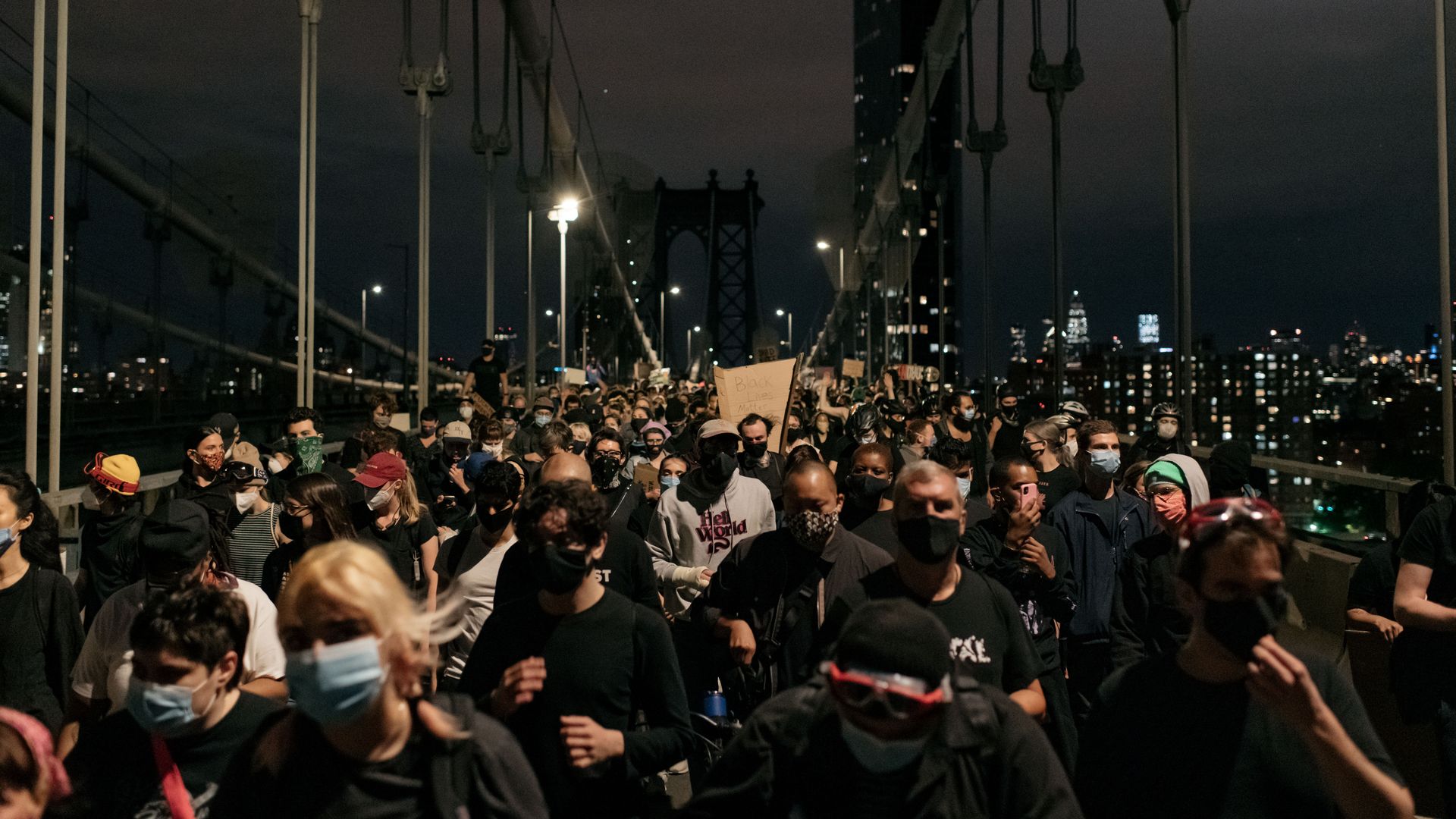 Thousands of mostly peaceful demonstrators defied an 8pm curfew to march through New York City on Tuesday, per AP.
Details: Rep. Alexandria Ocasio-Cortez (D-N.Y.) criticized the New York Police Department via Twitter over reports that police were kettling in hundreds of protesters on Manhattan Bridge.
Protesters were marching from Brooklyn to Manhattan when police stopped them about 8pm, per PIX 11.
Ocasio-Cortez initially tweeted that she was headed to the "dangerous" situation. But after getting confirmation that the Brooklyn side of the bridge was opening up, she urged everyone to stay safe and "get some sleep."
The big picture: New York City Mayor Bill de Blasio told a briefing earlier Tuesday he was extending the 8pm–5am curfew to Sunday after another night of looting that marred largely peaceful protests over the death of George Floyd and other black people in police custody.
It's the city's first curfew since 1943, which was imposed after unrest in Harlem when a white police officer shot a black soldier, per Rolling Stone.
But many New Yorkers were defying the curfew to protest over Tuesday night. Demonstrations remained largely peaceful, with only a few reports of looting, according to CBS New York.
Editor's note: This article has been updated with new details throughout.
Go deeper