In photos: George Floyd protests continue to grip the nation
Protests over the death of George Floyd continued to spread across America on Monday as President Trump threatened to deploy military personnel if civil unrest continued.
The state of play: Protests have faced striking violence, including the use of tear gas, flash bangs, physical force and rubber bullets by law enforcement. Fires sparked as part of demonstrations have engulfed businesses and public property. Mayors have imposed curfews to curb protesters from late-night demonstrations.
But still only one of the four officers involved in Floyd's death has been arrested. Trump has promised "justice" for the Minneapolis man, but local authorities say they will not rush proceedings.
In photos: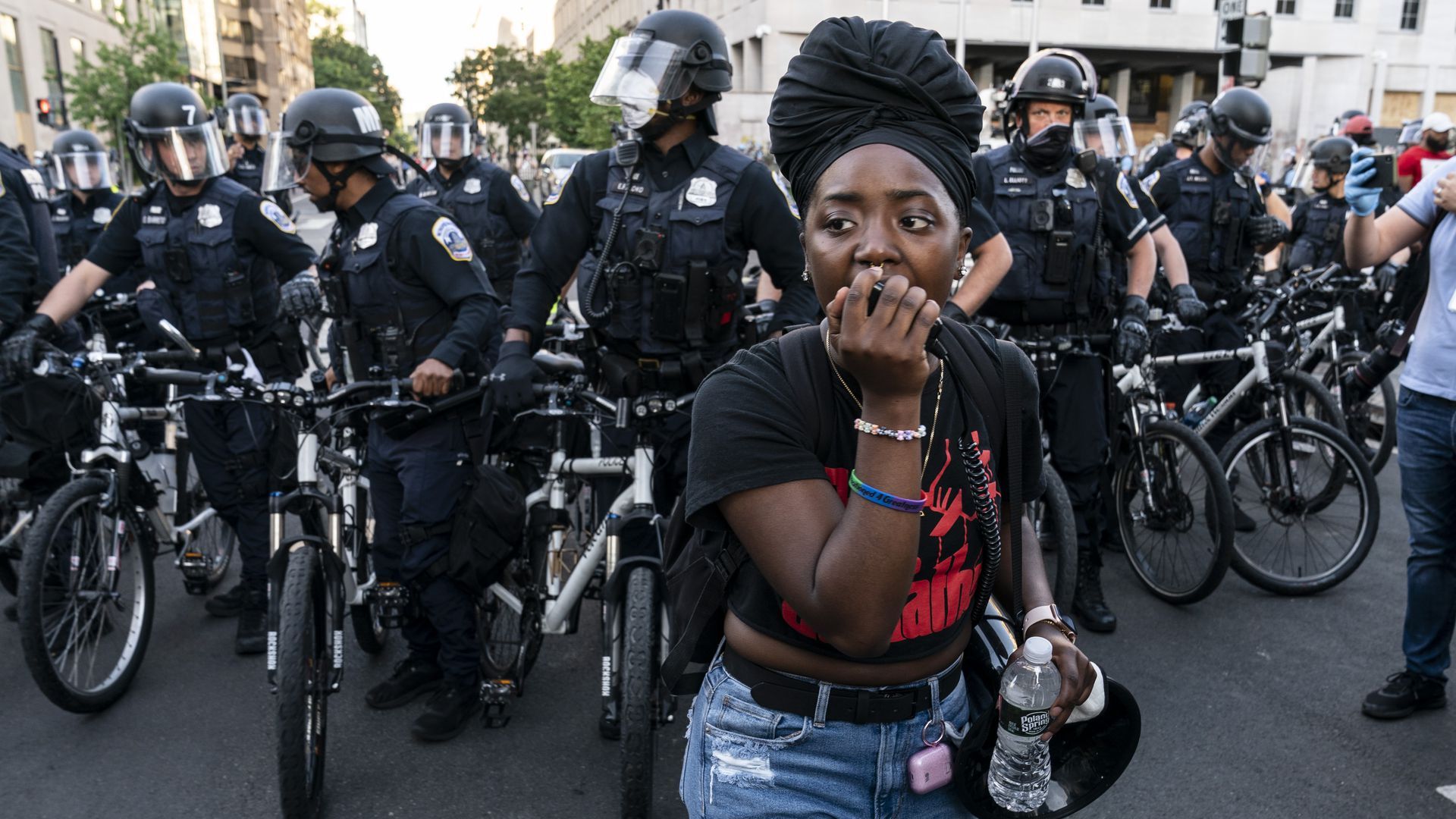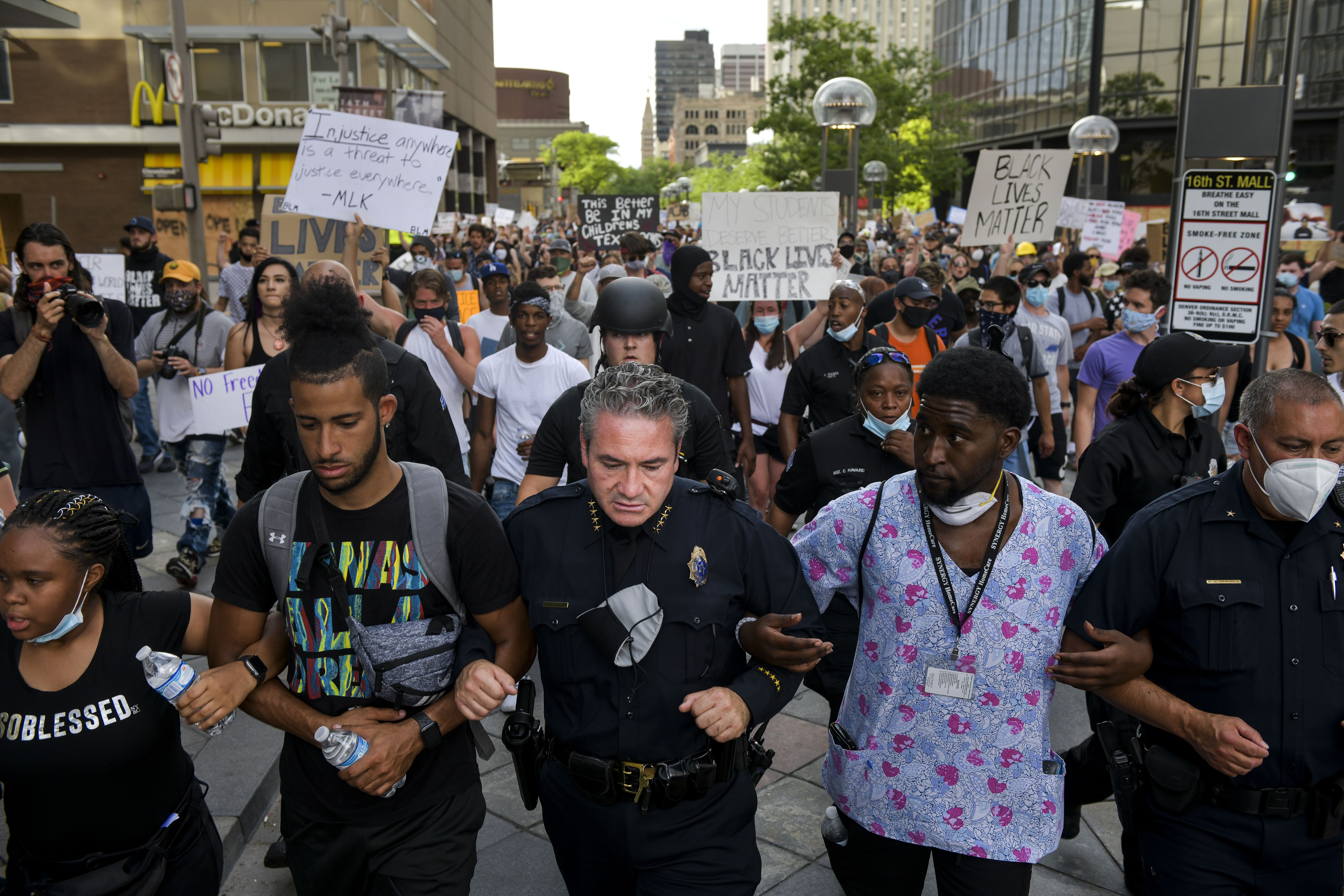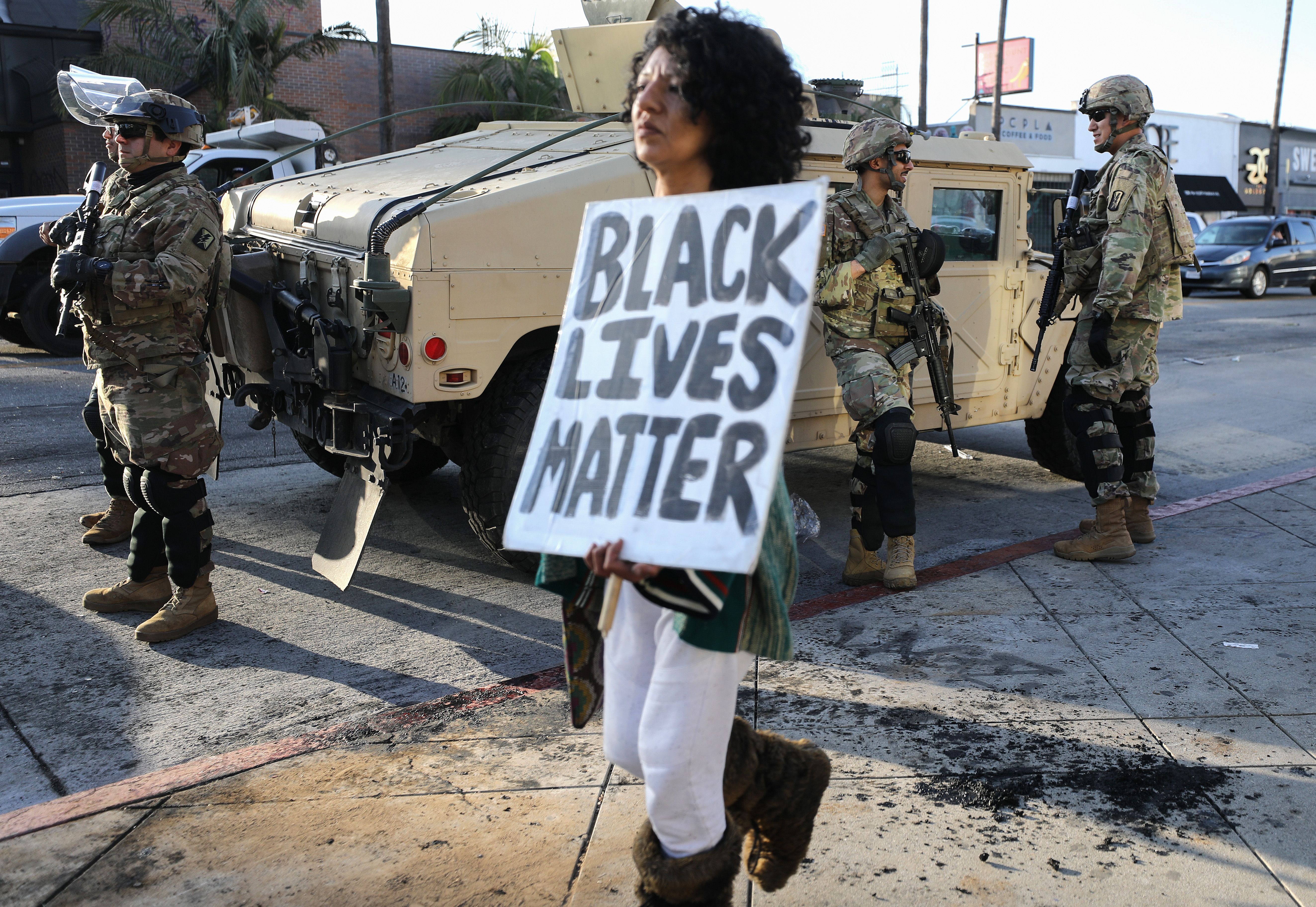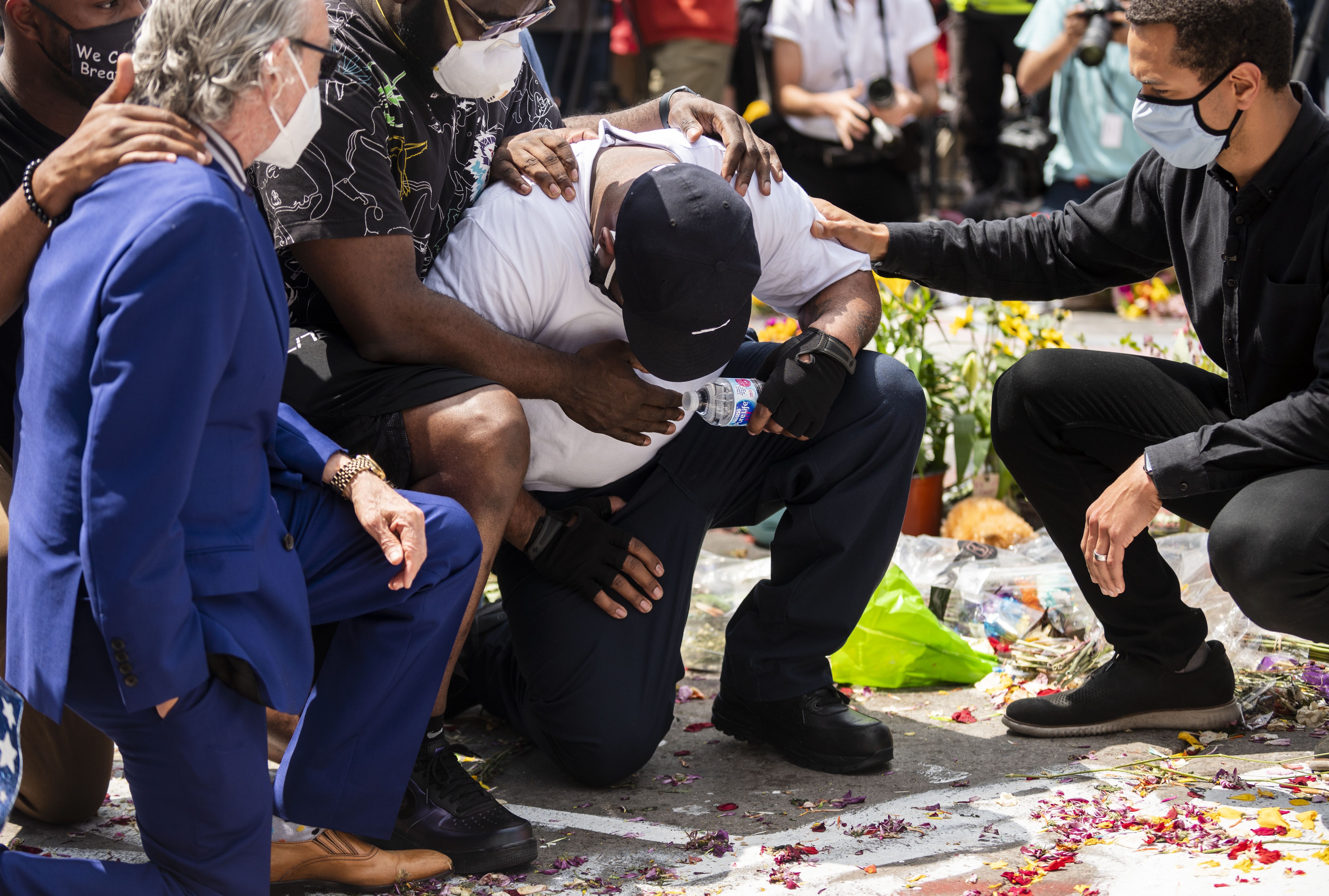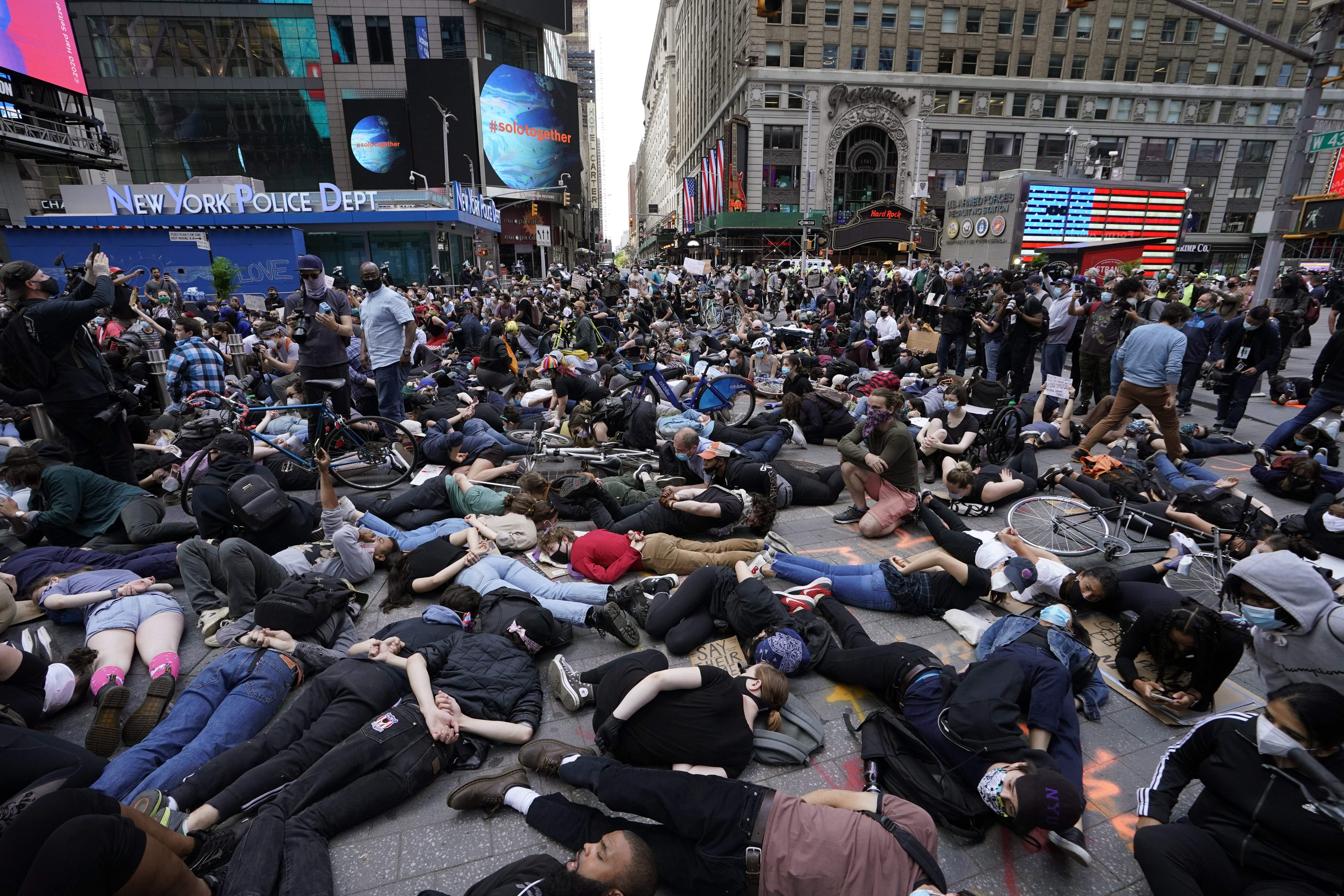 Go deeper