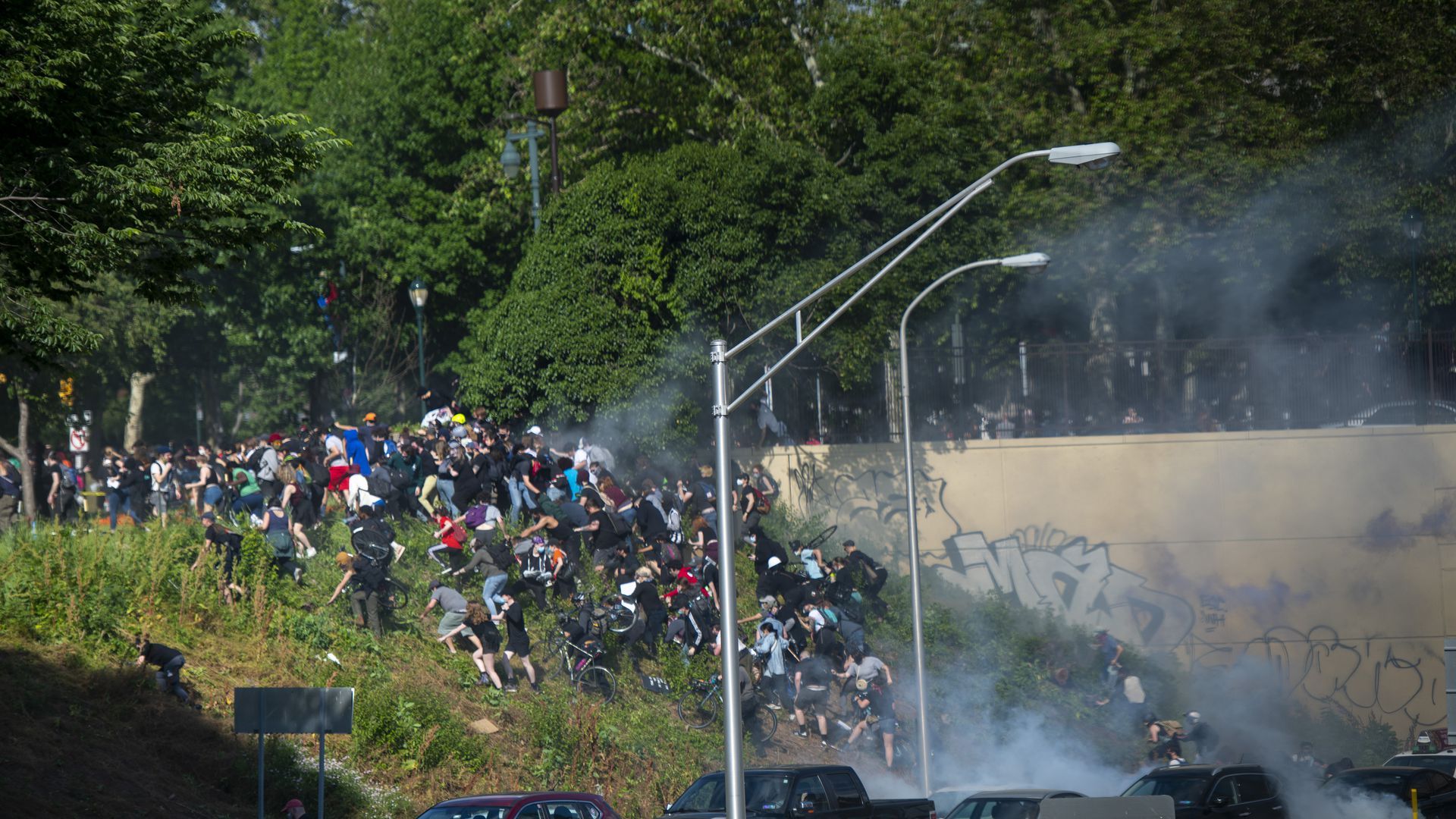 The list of victims has swiftly grown since George Floyd died in police custody just eight days ago.
The big picture: Protests against police brutality have turned into a showcase of police brutality, with tear gas and rubber bullets deployed against crowds. The police have the arsenals at their disposal, but we're also seeing law enforcement officers becoming targets.
The AP reports the wounded toll is in the dozens from vehicles plowing into crowds, police officers suffering head injuries and broken bones, and protesters ending up in emergency rooms.
Police officers have also been shot in St. Louis and Las Vegas, CNN reports.
Among those killed across the U.S. since Floyd's death:
The bottom line: Untold others have injuries ranging from bruises to potential coronavirus exposure to the aftereffects of tear gas.
Go deeper