Exclusive: Most favor Twitter flagging Trump tweet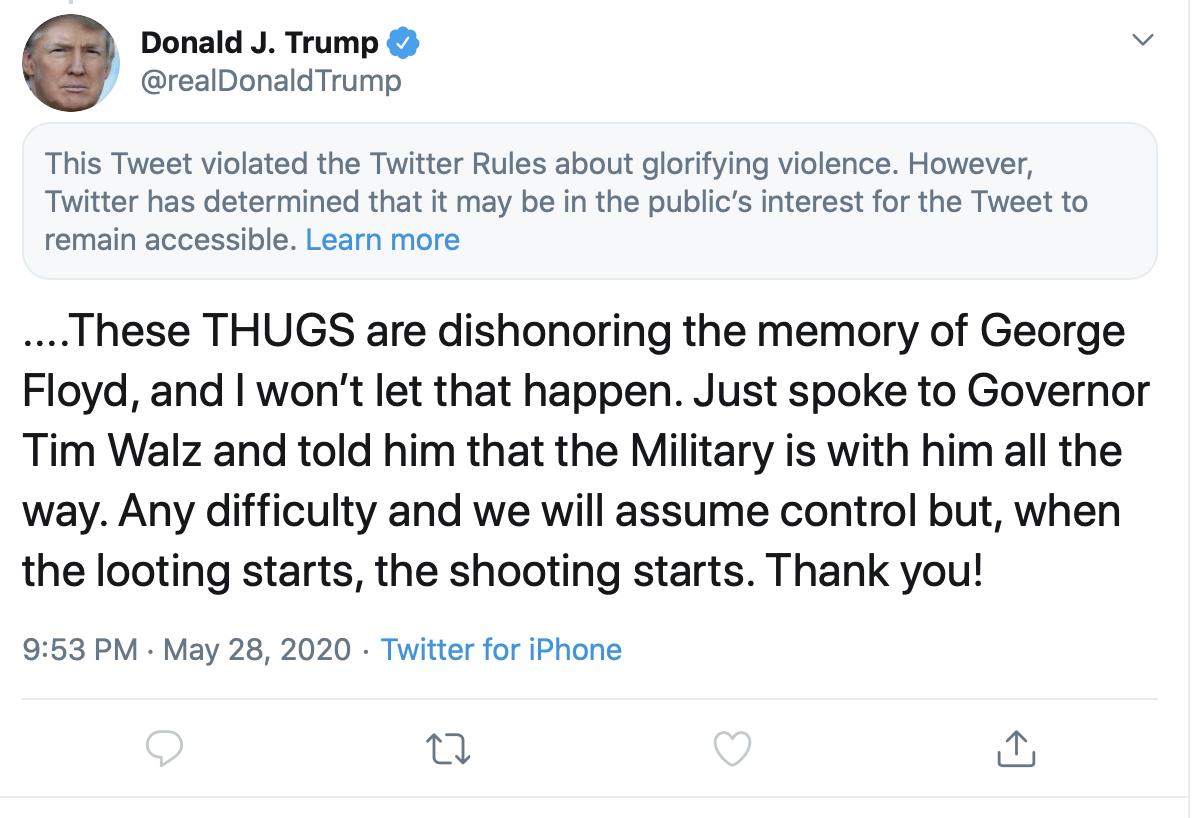 A narrow majority of Americans believe Twitter was right to flag one of President Trump's tweets as violating its rules on violence, according to a National Research Group survey being released later Monday.
Yes, but: As with nearly everything right now, there's a sharp partisan and ideological divide.
According to the survey:
54% of Americans support Twitter's decision to add fact-checking labels to Trump's tweets.
Of the remainder, 26% thought Twitter was wrong, while 20% neither support nor oppose Twitter's move.
Self-described liberals were far more likely to support Twitter, with conservatives more likely to oppose the decision.
Among the other findings:
More than three in five Americans (including 42% of conservatives) said that potentially false statements by politicians are a bigger threat than potential censorship by social media companies.
Nearly three in four Americans (73%) are concerned that inaccurate information spread via social media could impact the 2020 election, though half of Americans are also concerned that actions taken by the social media companies could unfairly impact the election.
Only one-third of Americans support President Trump's decision to sign an executive order that aims to limit the power of social media companies to moderate content. Nearly half (48%) opposed it, while 18% said they neither support nor opposed the order.
Nearly half of those who took the survey said they think social media companies are not politically biased, while 38% said social media companies are generally biased in favor of liberals and 16% said the companies are biased in favor of conservatives.
Go deeper