In photos: We've seen images like the protests in Minneapolis before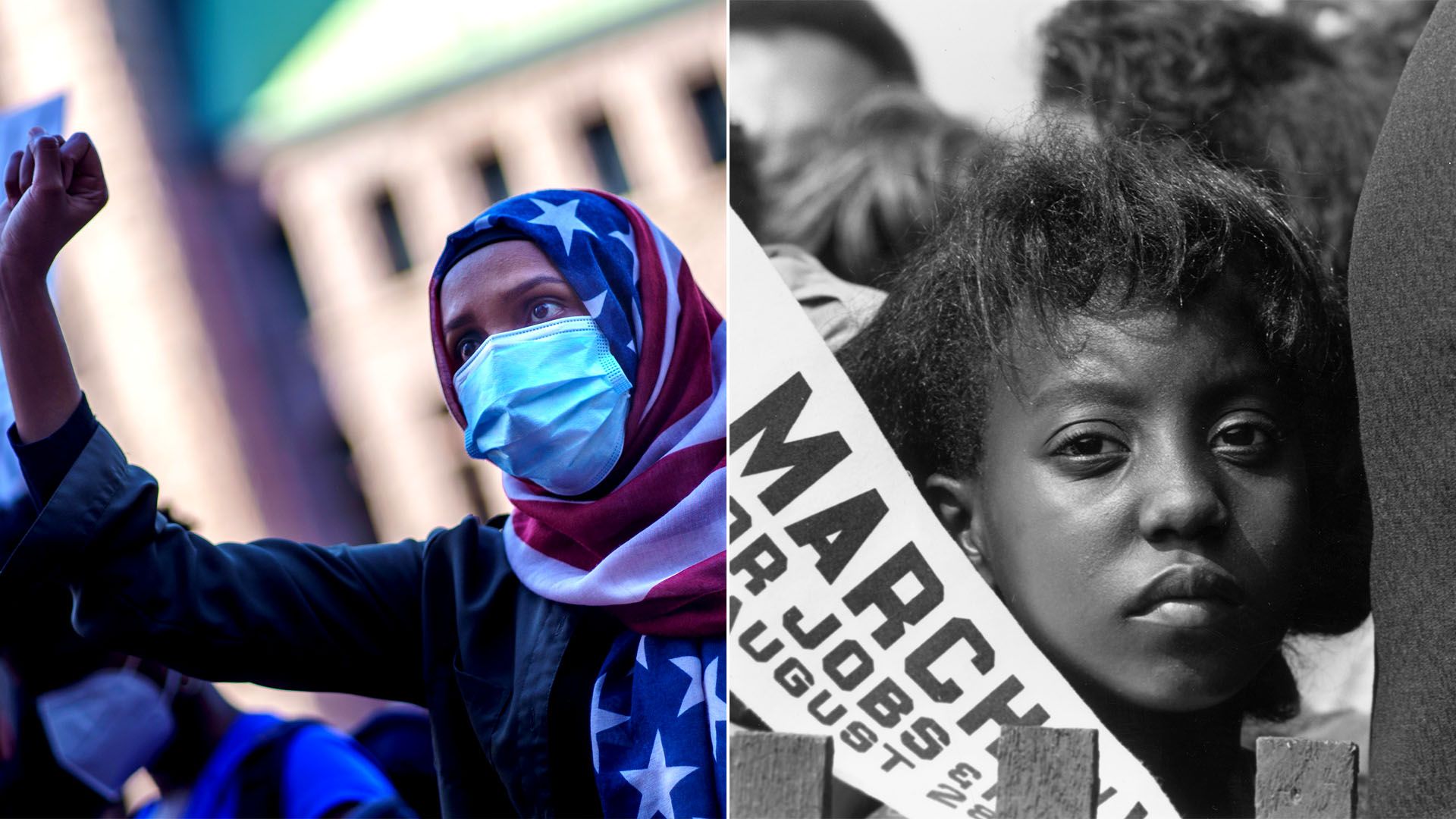 The photos of protests around the country following the death of George Floyd during an encounter with Minneapolis police are hauntingly familiar. We've seen them many times before, going back decades.
Why it matters: "What is also unmistakable in the bitter protests in Minneapolis and around the country is the sense that the state is either complicit or incapable of effecting substantive change," Keeanga-Yamahtta Taylor, an assistant professor of African-American studies at Princeton University writes in the New York Times. The images that follow make all too clear how little has changed since the modern Civil Rights Movement began in the 1950s.
Now: Baltimore police arrested Freddie Gray, 25, on April 25, 2015, and charged him with carrying a knife. While in police custody, he fell into a coma and died a few days later. Protests started and quickly escalated after police failed to release information regarding Gray's injuries. The police officers charged with his death were either acquitted or their cases ended in mistrials.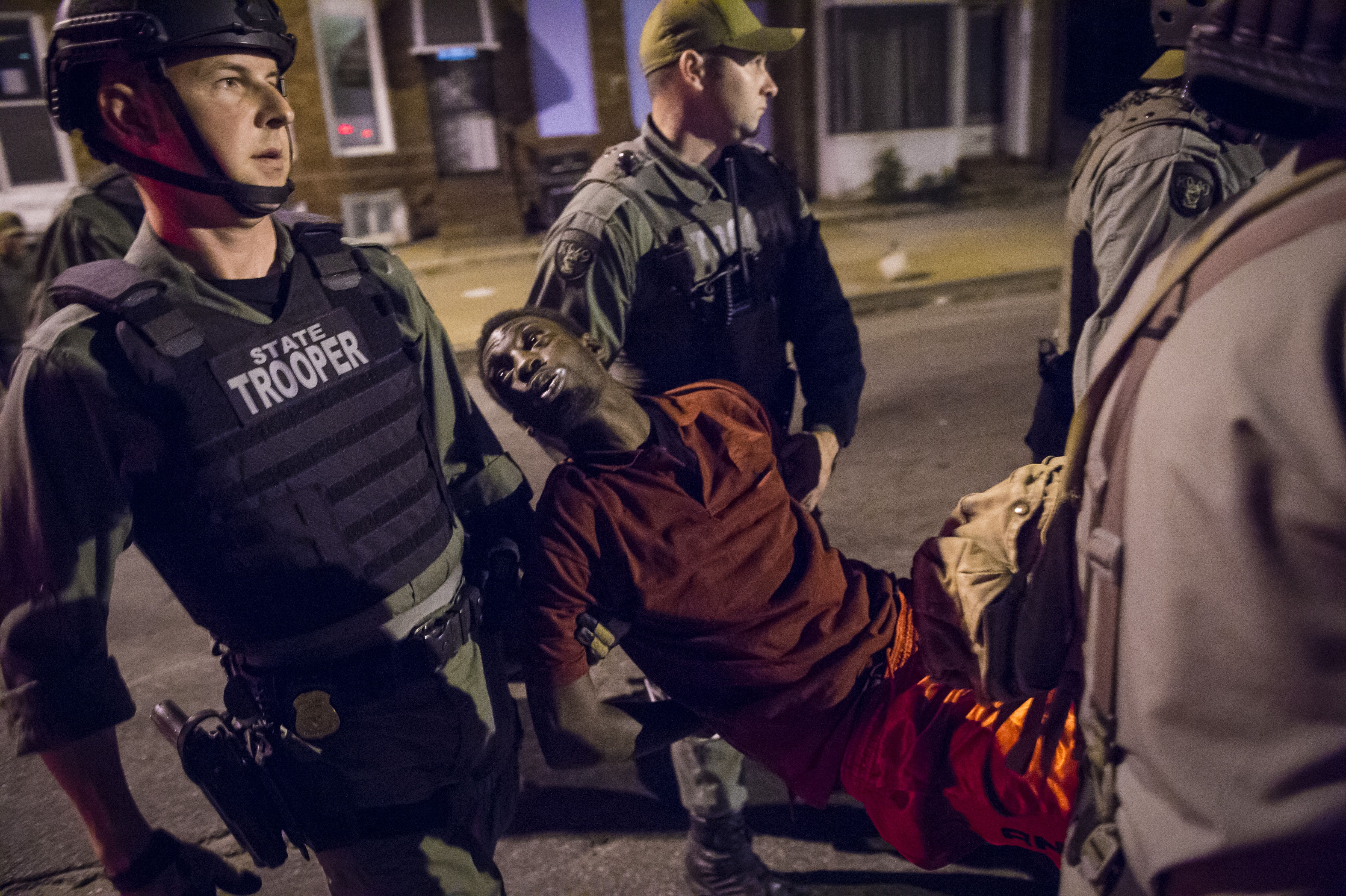 Then: By April 1963, there were 758 civil rights protests organized in 186 cities and more than 14,733 arrests, The Guardian reports. In New York, Congress of Racial Equality organized against employment discrimination.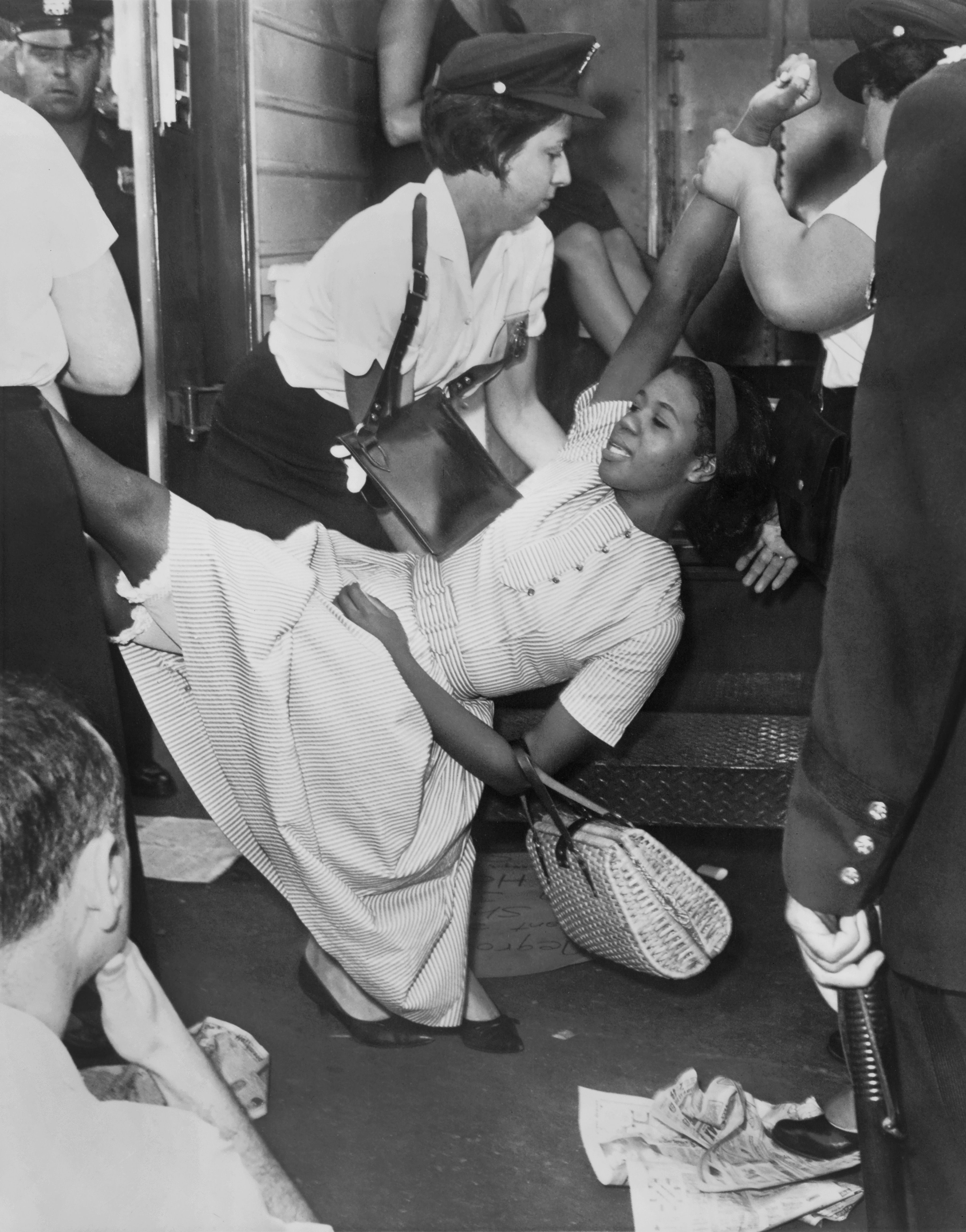 Now: Protesters in Los Angeles began mostly peaceful demonstrations on Wednesday, their frustrations over police brutality and the killing of George Floyd in Minneapolis very clear.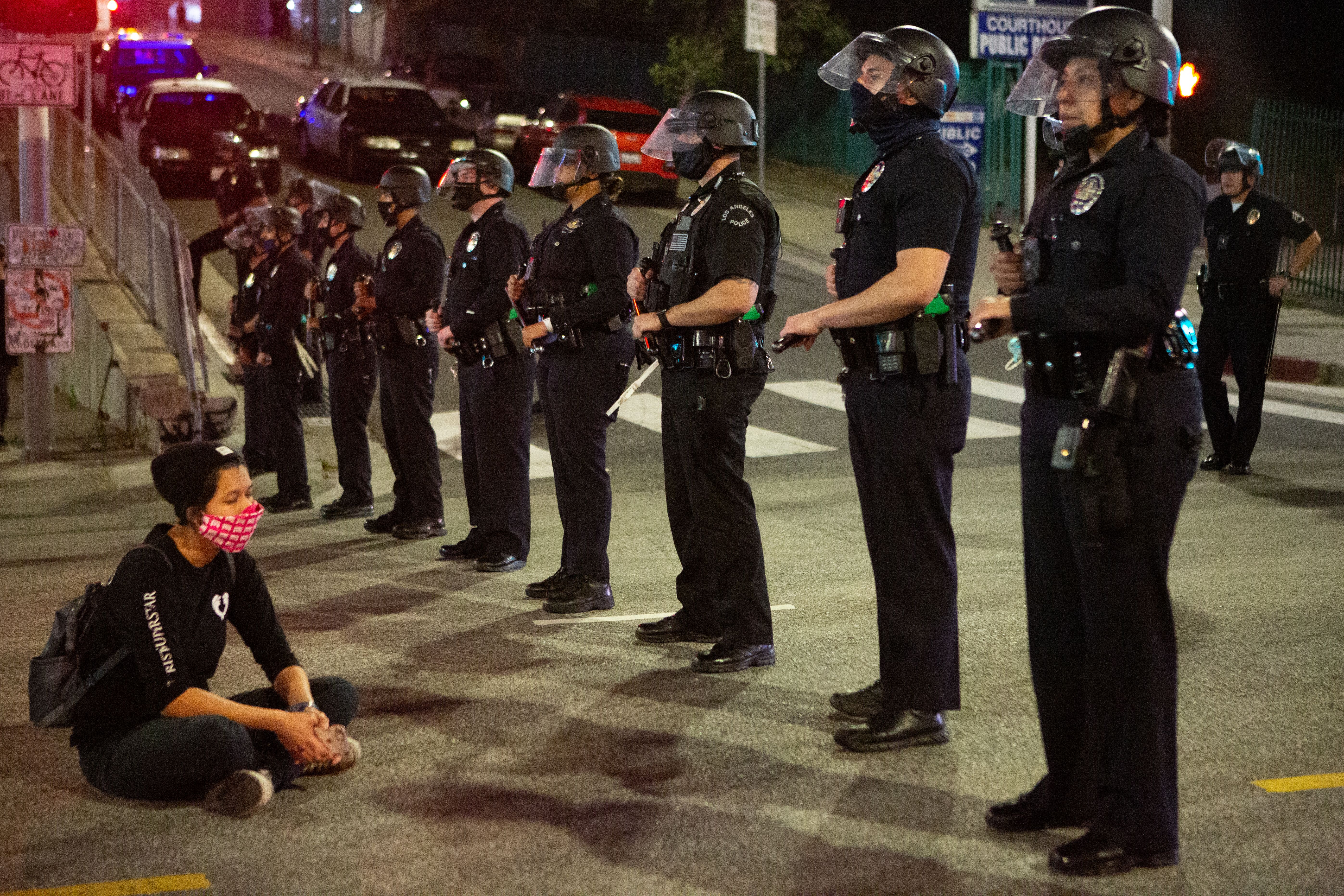 Then: Sanitation workers in Memphis, Tenn., went on strike in February 1968 following the deaths of Echol Cole and Robert Walker in a garbage truck compactor. The workers were demanding better pay and safer working conditions, and Martin Luther King Jr. traveled to Memphis to support them just before his assassination on April 4, 1968.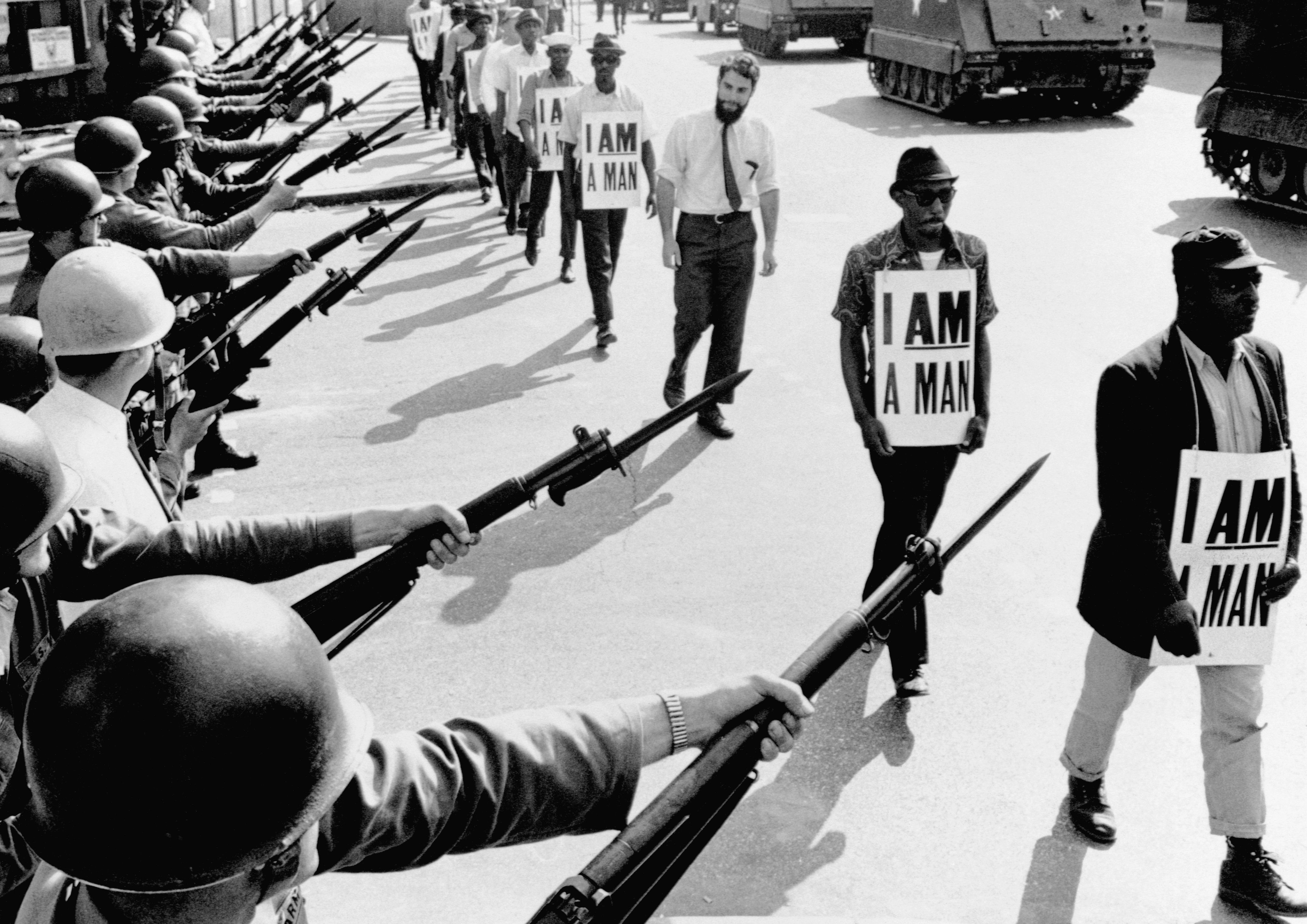 Now: The death of George Floyd sparked protests in Minneapolis, New York City and Los Angeles. Despite the coronavirus pandemic, protesters have taken to the streets calling for police brutality to end.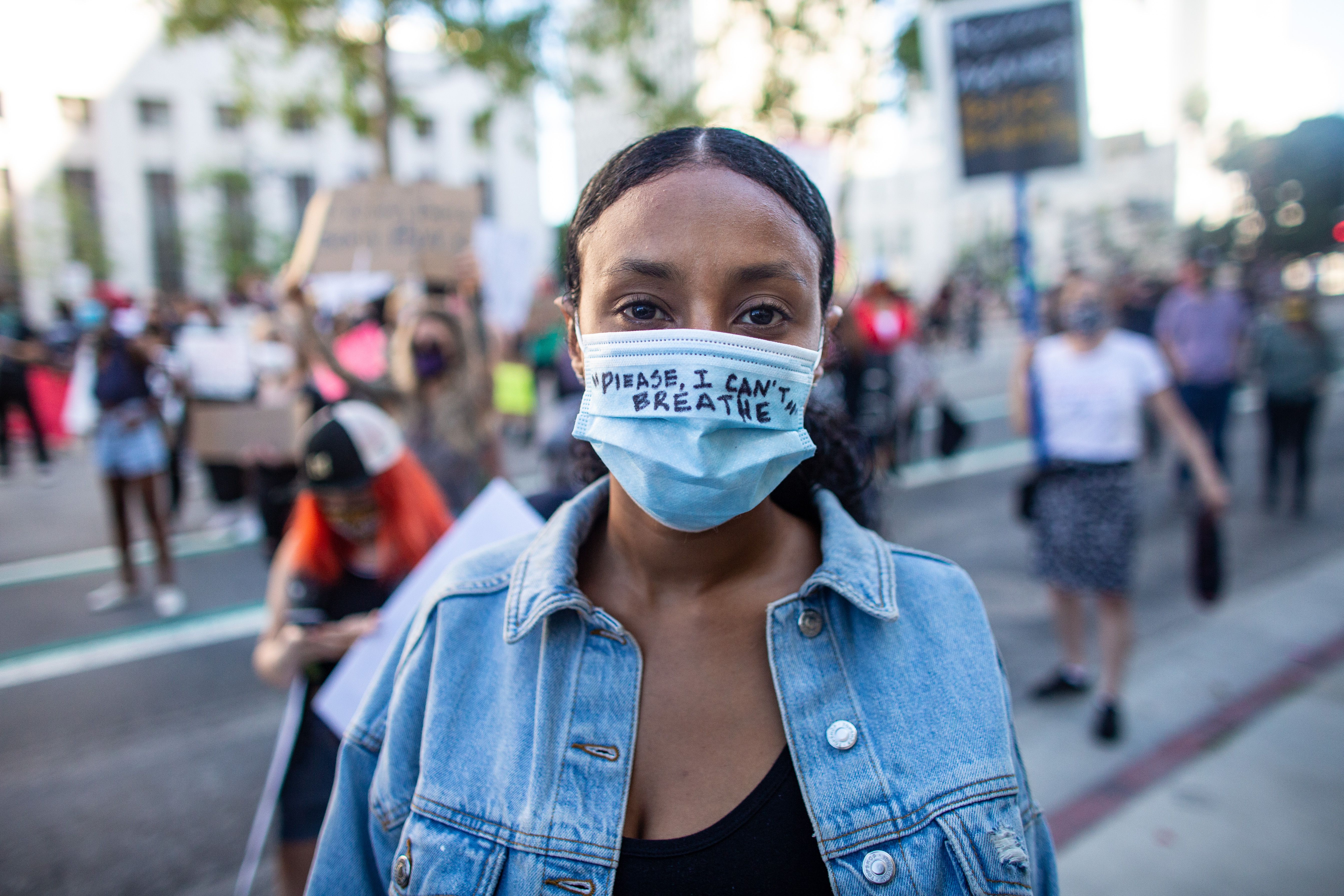 Then: Martin Luther King Jr. led a march from Selma to Montgomery, Ala., to press for voting rights. Even as the protesters marched peacefully, the police attacked and arrested them.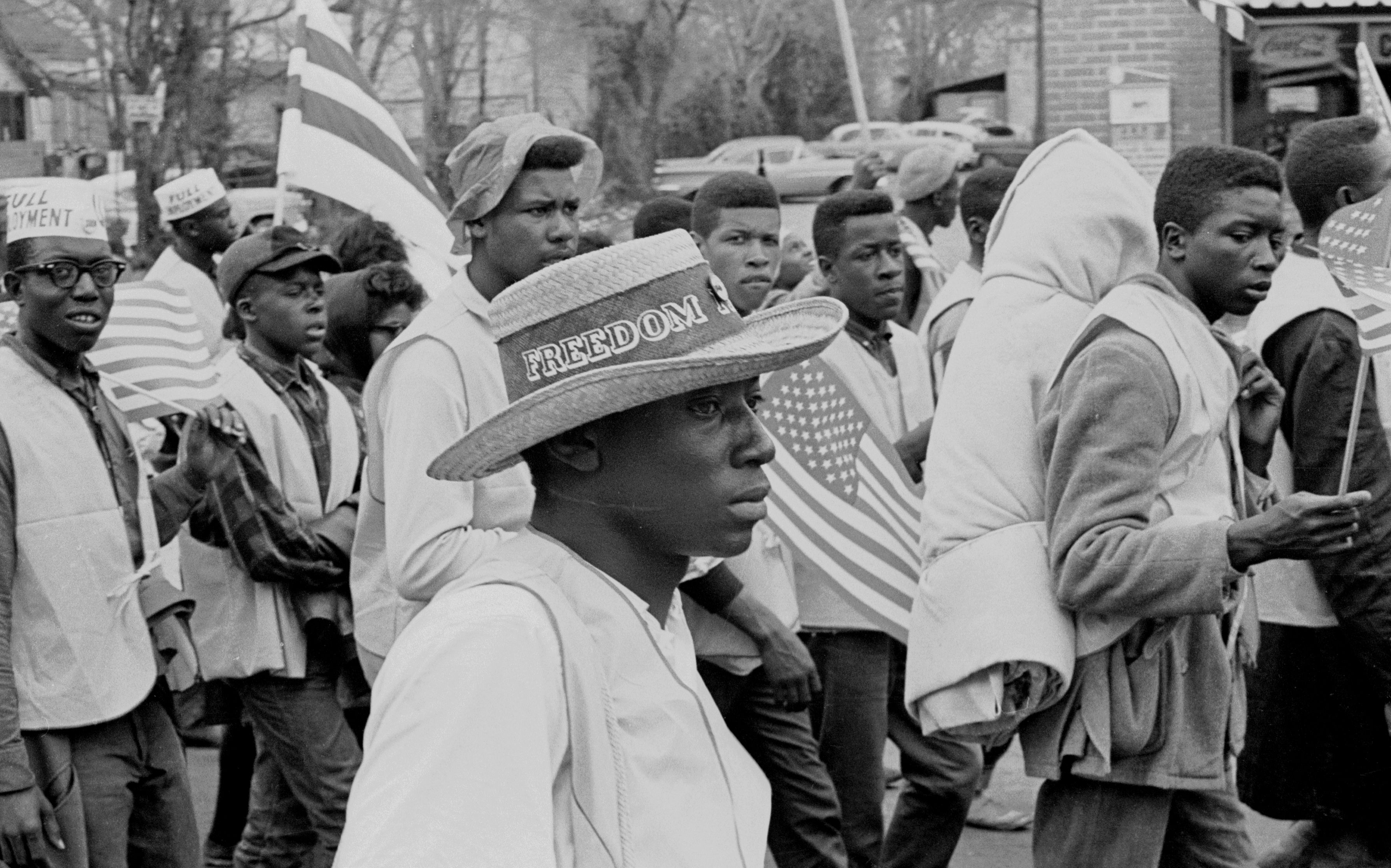 Now: Riots consumed Ferguson, Mo. after a white police officer shot and killed Michael Brown, an unarmed black teenager. The shooting led to weeks of protests, some of which turned violent. Police used rubber bullets and tear gas on the crowds.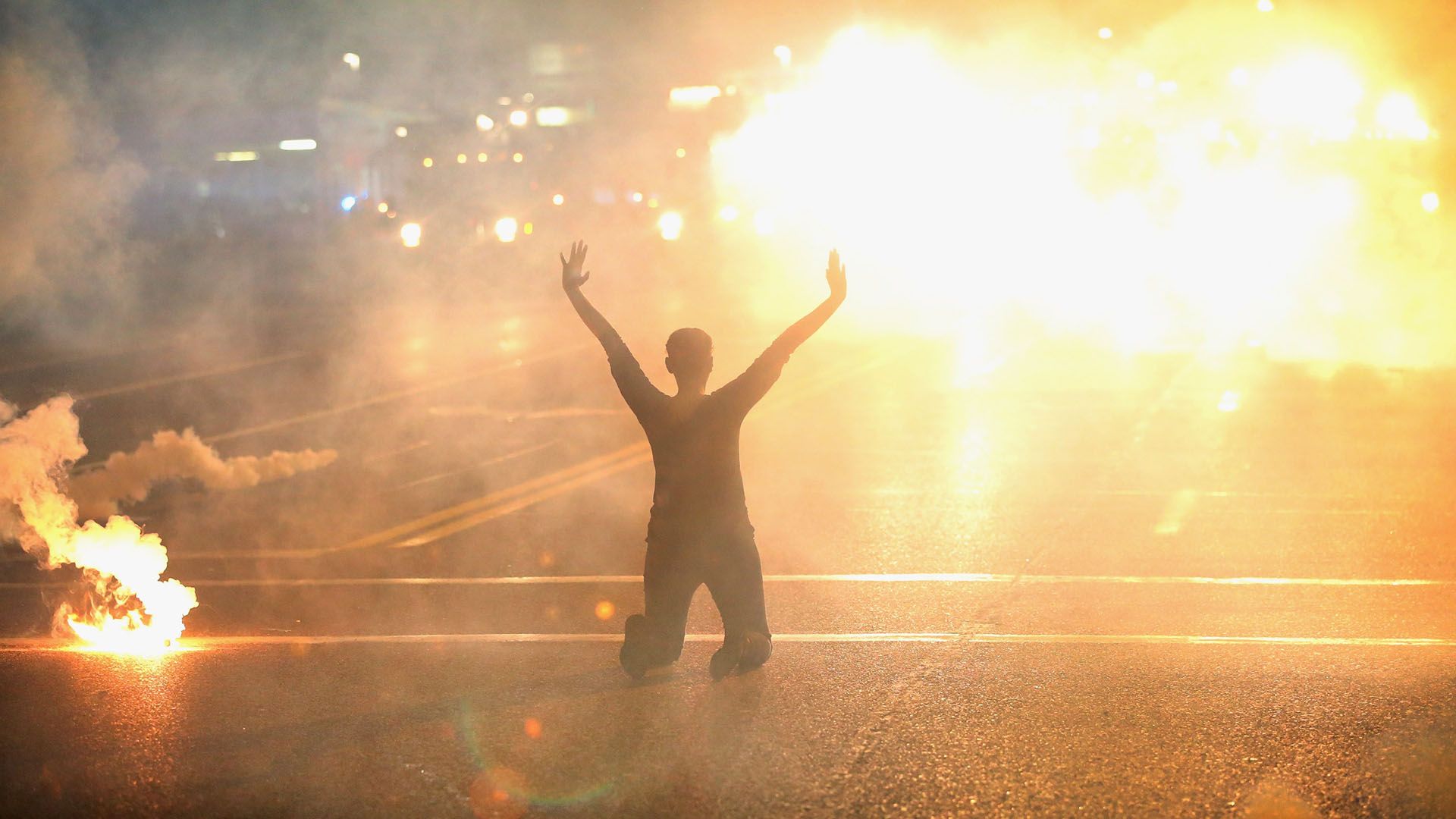 Then: Activists in Birmingham, Ala., worked to end the city's segregation laws. Known as the Birmingham Campaign, it was one of the most influential efforts of the Civil Rights Movement.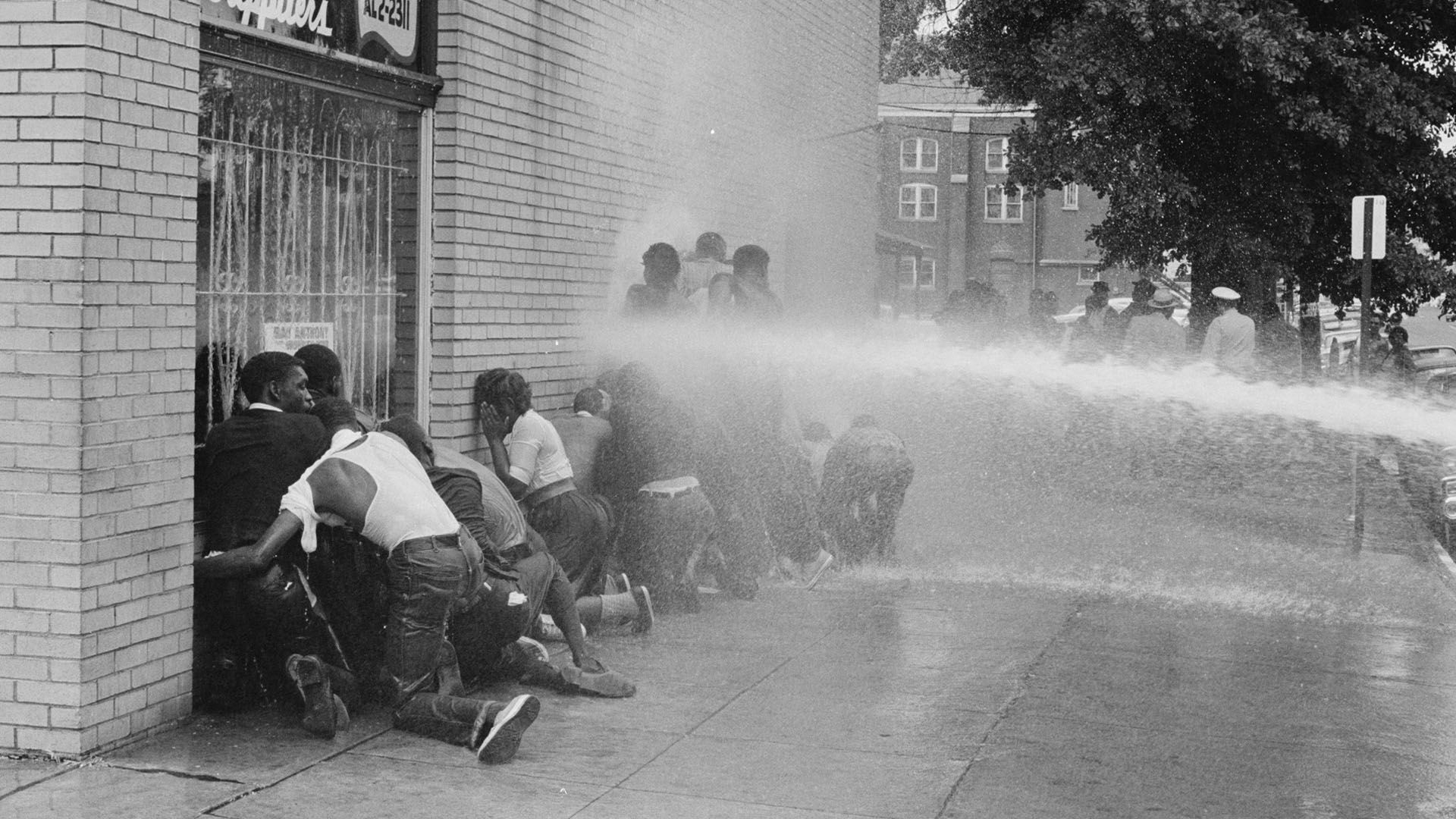 Now: Demonstrations grew to nearly 30 U.S. cities, including Los Angeles, over four days to protest the killing of George Floyd during an encounter with Minneapolis police, and more are planned.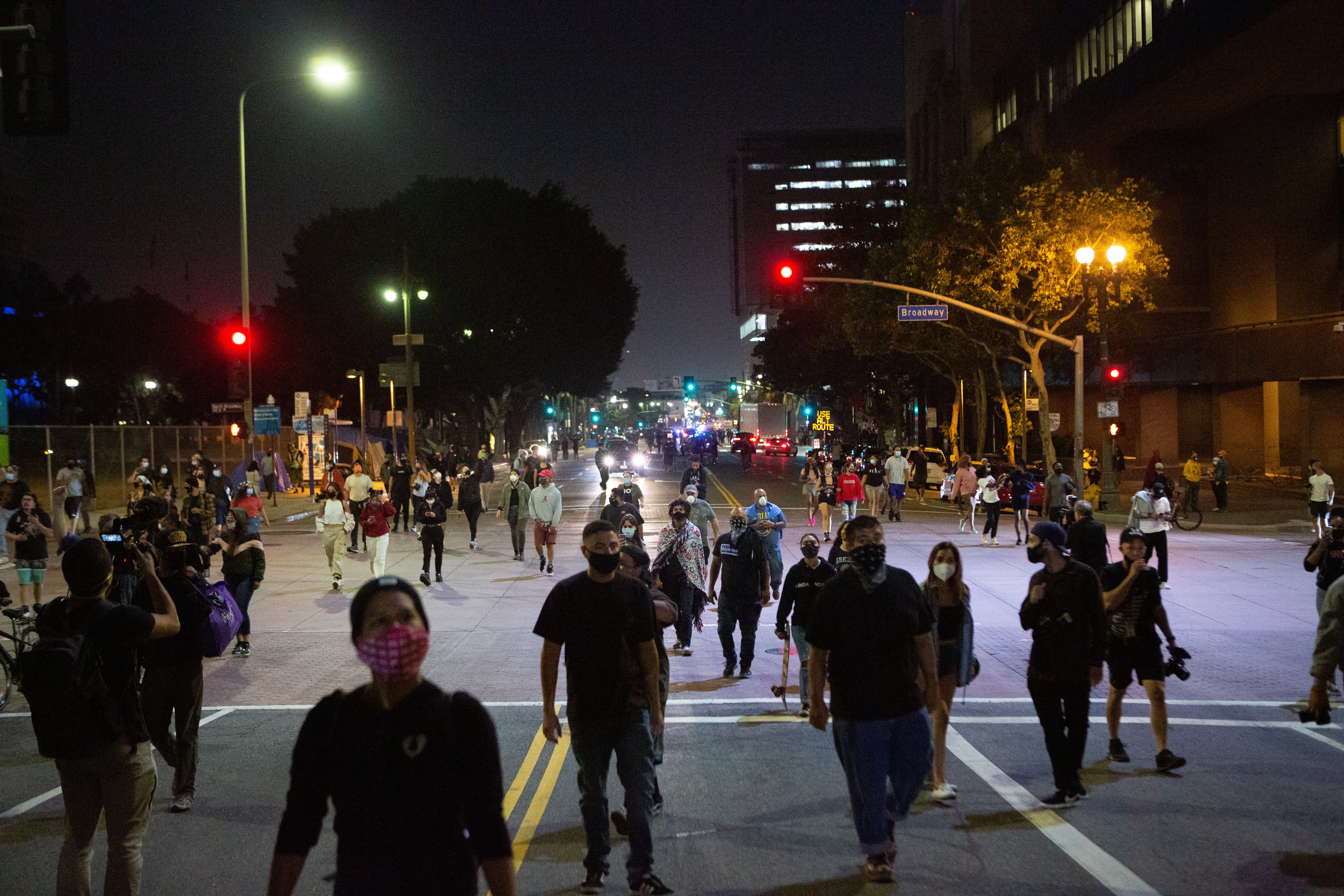 Then: "We maintained the hope while transforming the hate of traditional revolutions into positive nonviolent power. As long as the hope was fulfilled there was little questioning of nonviolence. But when the hopes were blasted, when people came to see that in spite of progress their conditions were still insufferable … despair began to set in...Darkness cannot drive out darkness: only light can do that. Hate cannot drive out hate: only love can do that. The beauty of nonviolence is that in its own way and in its own time it seeks to break the chain reaction of evil," Martin Luther King, Jr., wrote in his 1967 book, Where Do We Go from Here: Chaos or Community.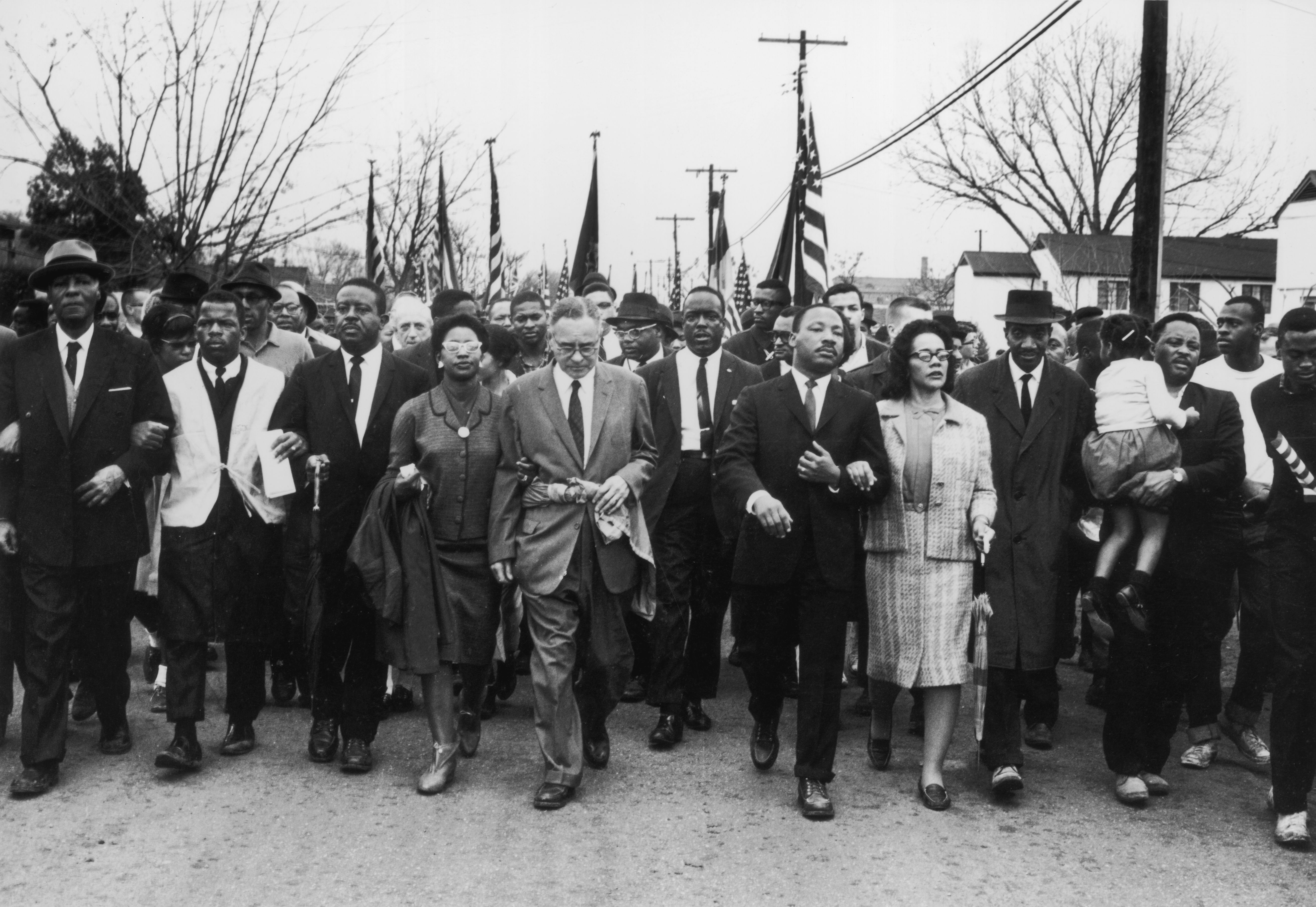 Go deeper...In photos: Protests over George Floyd's death grip Minneapolis
Go deeper