Ann Patchett: Bookstores are innovating to stay connected with customers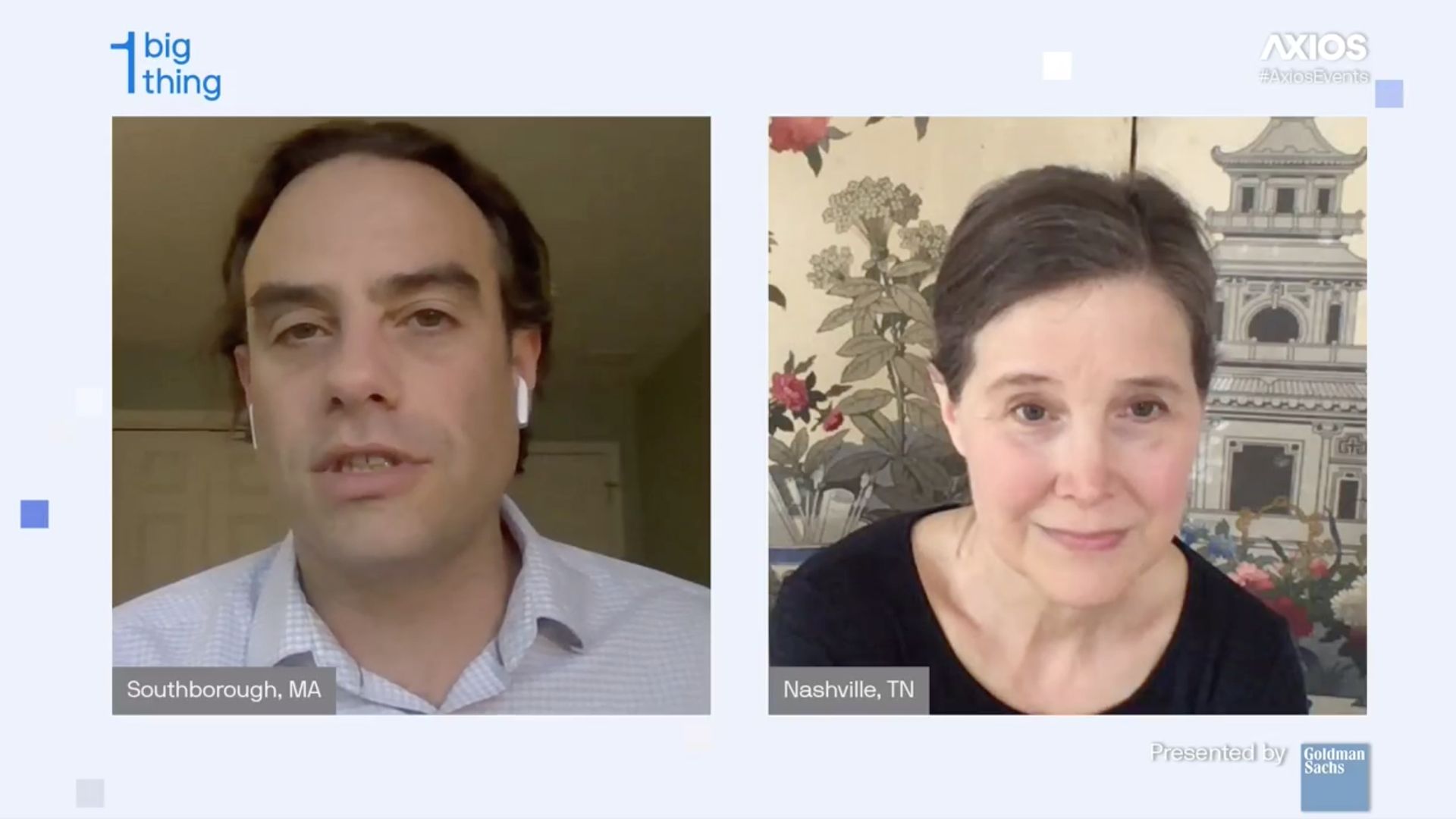 Bookstores are trying to keep their relationships with readers despite the coronavirus pandemic, and they've adopted new ways to do so, Ann Patchett, a best-selling author and co-owner of Parnassus Books, a Nashville-based bookstore, said during an Axios digital event.
Why it matters: Tennessee has rolled back its coronavirus restrictions, but Patchett said her bookstore will not physically reopen just yet to avoid a possible spike in cases. Instead, Parnassus will continue expanding its online shopping.
The store now offers video book recommendations, which Patchett hopes will maintain the connection between customer and bookseller.
For Mother's Day, Parnassus offered book boxes with signed cards from Patchett. She said she signed 250 of them.
"We're trying really hard to be innovative," Patchett said. "Are we still going to be doing this in September? I have no idea."
Go deeper