Republicans sue California over mail-out ballot plan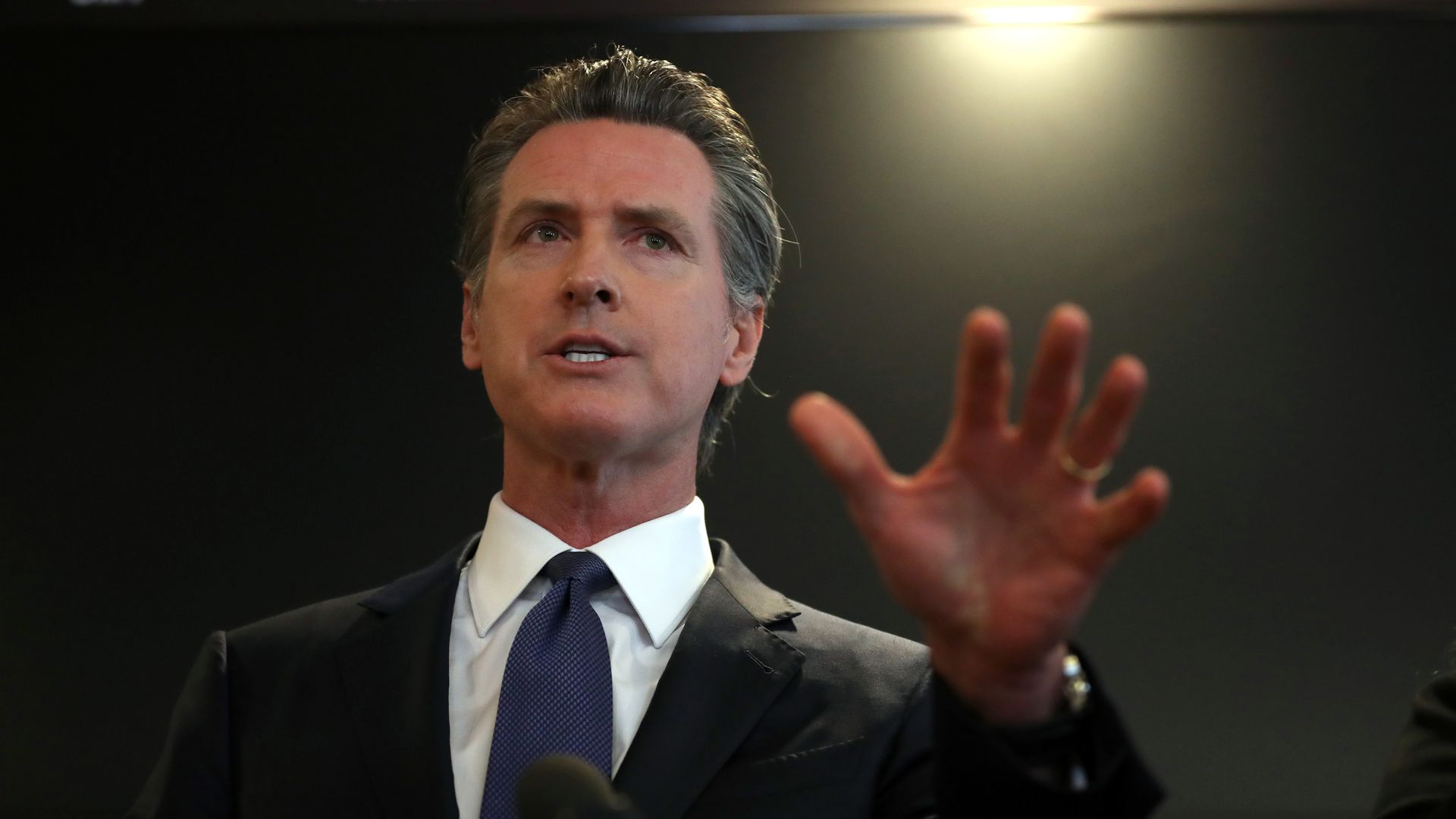 President Trump accused Democrats of trying to Rig" November's elections as Republican groups filed a lawsuit against California Sunday in an attempt to stop Gov. Gavin Newsom (D) from mailing ballots to all registered voters.
Driving the news: Newsom signed an executive order this month in response to the coronavirus pandemic to make sure all registered voters in the state receive a mail-in ballot.
The suit from the Republican national and congressional committees, along with the California Republican Party, aims to have the order ruled unlawful.
The big picture: Many states have placed an increased emphasis on access to early voting this year as part of efforts to combat the spread of COVID-19.
Experts have found all forms of voting fraud are rare in the U.S. However, "the mail voting system is more vulnerable to fraud than voting in person," the New York Times notes.
What they're saying: RNC Chair Ronna McDaniel said in a statement that Democrats are using the pandemic "as a ploy to implement their partisan election agenda."
"Governor Newsom's executive order is the latest direct assault on the integrity of our elections," McDaniel added. "Newsom's illegal power grab is a recipe for disaster that would destroy the confidence Californians deserve to have in the security of their vote."
Trump tweeted: "The United States cannot have all Mail In Ballots. It will be the greatest Rigged Election in history.
"People grab them from mailboxes, print thousands of forgeries and "force" people to sign. Also, forge names. Some absentee OK, when necessary. Trying to use Covid for this Scam! The Democrats are trying to Rig the 2020 Election, plain and simple!"
— Trump's tweets
The other side: Newsom has yet to respond to the lawsuit. But he told a news briefing announcing the move, "That mail-in ballot is important, but it's not an exclusive substitute to physical locations."
California Secretary of State Alex Padilla said in a statement at the time, "California will not force voters to choose between protecting their health and exercising their right to vote.
"We are meeting our obligation to provide an accessible, secure, and safe election this November. Sending every registered voter a ballot by mail is smart policy and absolutely the right thing to do during this COVID-19 pandemic."
— Excerpt from Padilla's statement
Read the lawsuit, via DocumentCloud
Editor's note: This article has been updated with new details throughout.
Go deeper