New York Stock Exchange to reopen trading floor with masks, handshake bans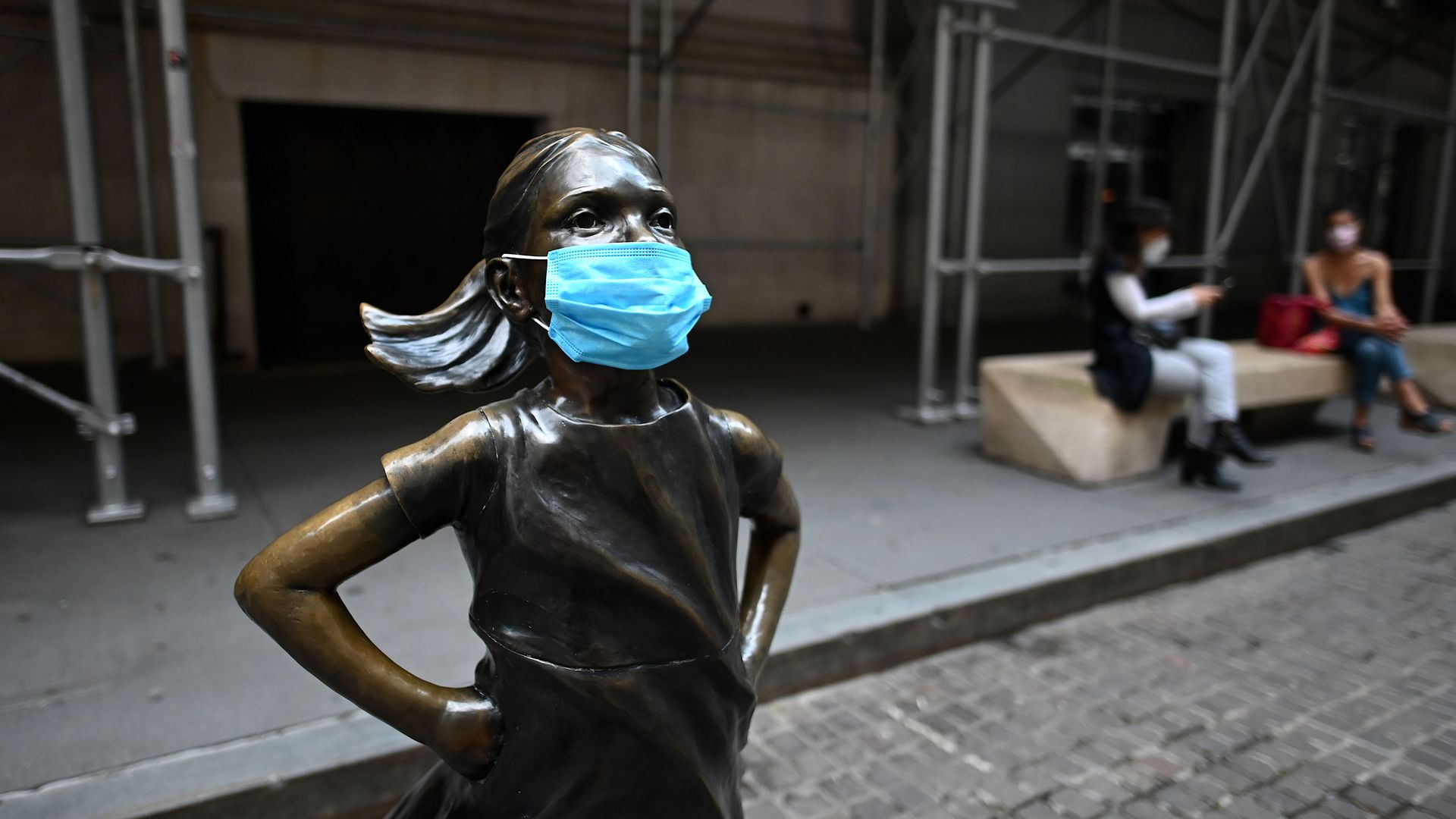 The New York Stock Exchange will reopen its iconic trading floor on Tuesday, but visitors will be subject to new rules if they wish to enter, the Wall Street Journal reports.
The state of play: The trading floor closed on March 18 as New York City became one of the worst-hit coronavirus hotspots in the world. The NYSE will only allow one-fourth of its usual population to enter, and will require traders to wear masks, avoid public transport, and avoid handshakes.
Traders will also be required to sign a waiver limiting the NYSE's liability if they get sick in the establishment, and plexiglass barriers will be used to enforce social distancing.
"For the NYSE and the nation as a whole, it's important to approach reopening with realistic expectations," NYSE President Stacey Cunningham wrote in an op-ed for the Journal. "While our plan is designed to reduce risk, it cannot eliminate it."
Go deeper