A snapshot of coronavirus victims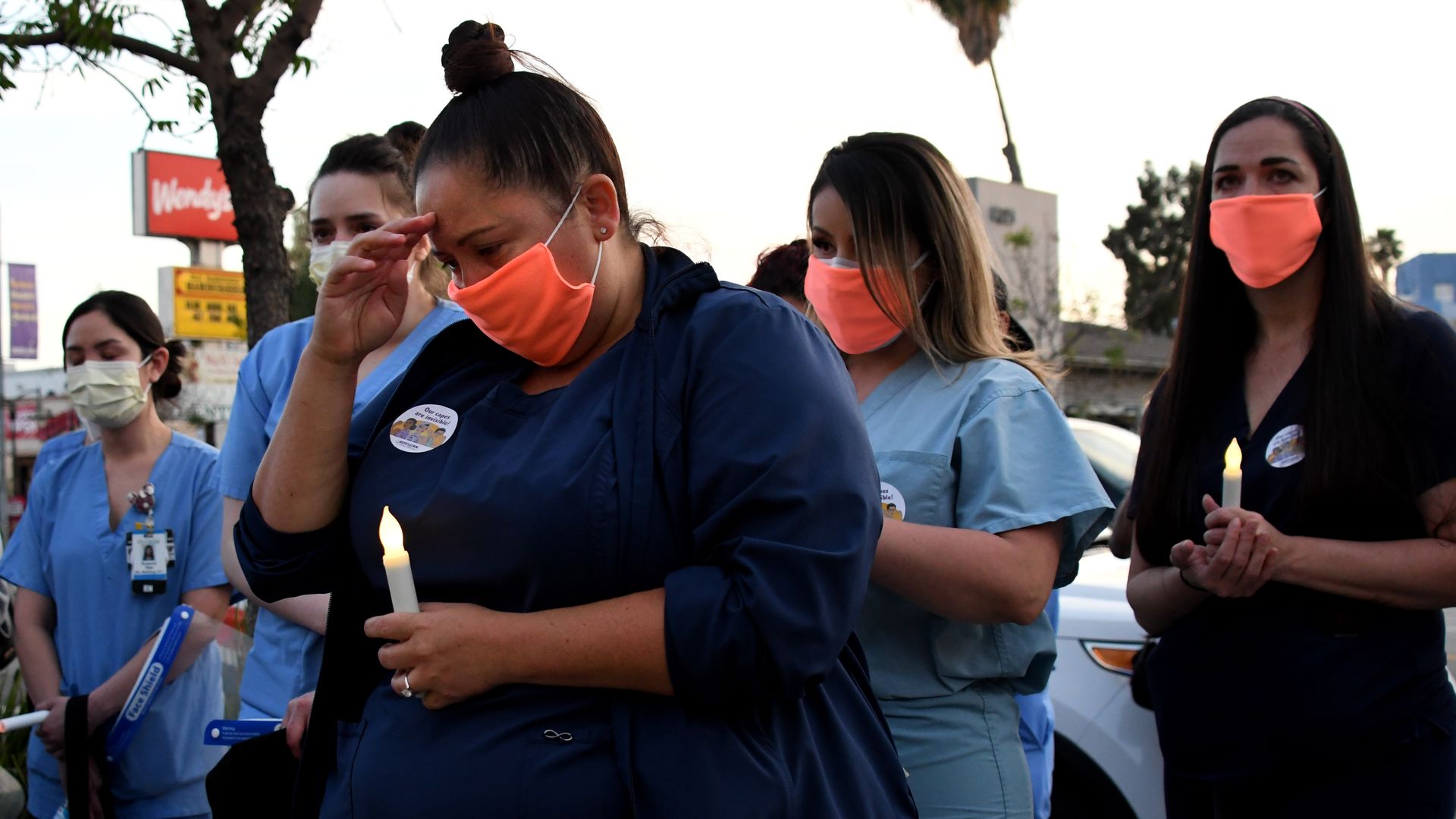 The novel coronavirus has killed almost 100,000 people in the U.S. and well over 300,000 worldwide. And though it's easy to become fixated on the statistics, the people who have died were mothers, fathers, siblings and friends.
The big picture: Many of those who have died from the virus had committed themselves to the health and well-being of others, in ways big and small — from high-level researchers to emergency room doctors to family caregivers.
What follows is a small snapshot of some of those lives.
Nita Pippins, 93: A retired nurse whose son died from AIDS, and who then became a "surrogate mother" to others who had AIDS.
Azar Ahrabi, 68: The first person in the San Francisco Bay Area to die of COVID-19 and a full-time caretaker of her elderly mother — a reminder that millions of people are already caring for family members as if it were their jobs.
Go deeper: Kaiser Health News and the Guardian are publishing a joint project that identified U.S. health care workers who have died from COVID-19. Medscape is tracking deaths of health care workers around the world.
Go deeper