10,000 evacuated in Michigan as 2 dams burst amid rising floodwaters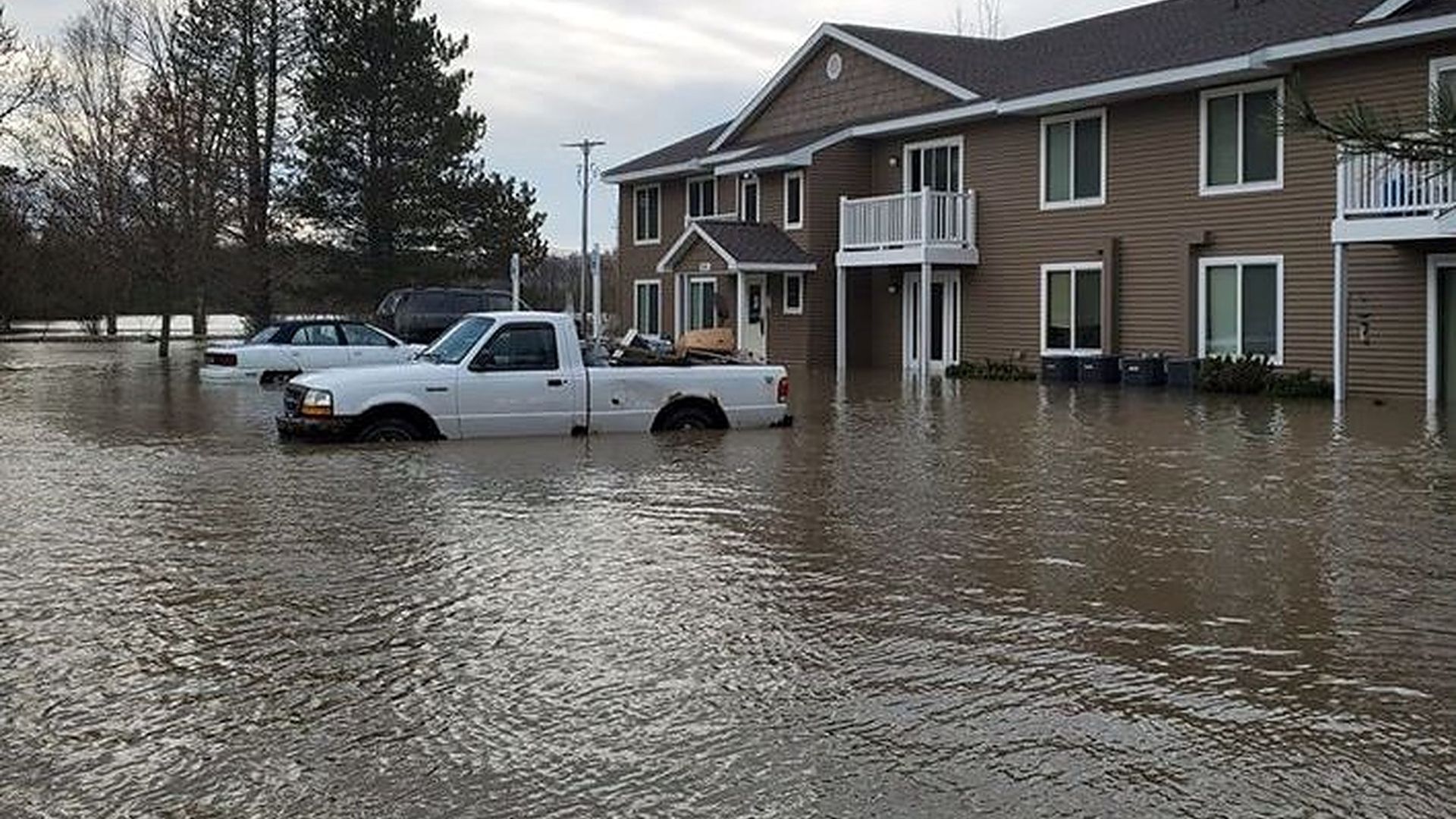 Gov. Gretchen Whitmer declared a state of emergency in a Michigan county after two dams failed following what one official described as "catastrophic" flooding from heavy rain on Tuesday night.
Details: Whitmer said in a statement the Edenville and Sanford dams in Midland County breached. "In the next 12–15 hours, downtown Midland could be under approximately 9 feet of water," Whitmer told a news conference late Tuesday. Authorities told a news briefing they were evacuating some 10,000 people.
"We are anticipating a historic high water level," said City of Midland manager Brad Kaye. He told the briefing late Tuesday what was unfolding was "catastrophic" and "equivalent of a 500-year flood."
The National Weather Service tweeted that a Flash Flood Emergency was in place in Midland County until 7:30am Wednesday.
Editor's note: This article has been updated with new details throughout.
Go deeper