Pompeo warns China not to interfere with U.S. journalists in Hong Kong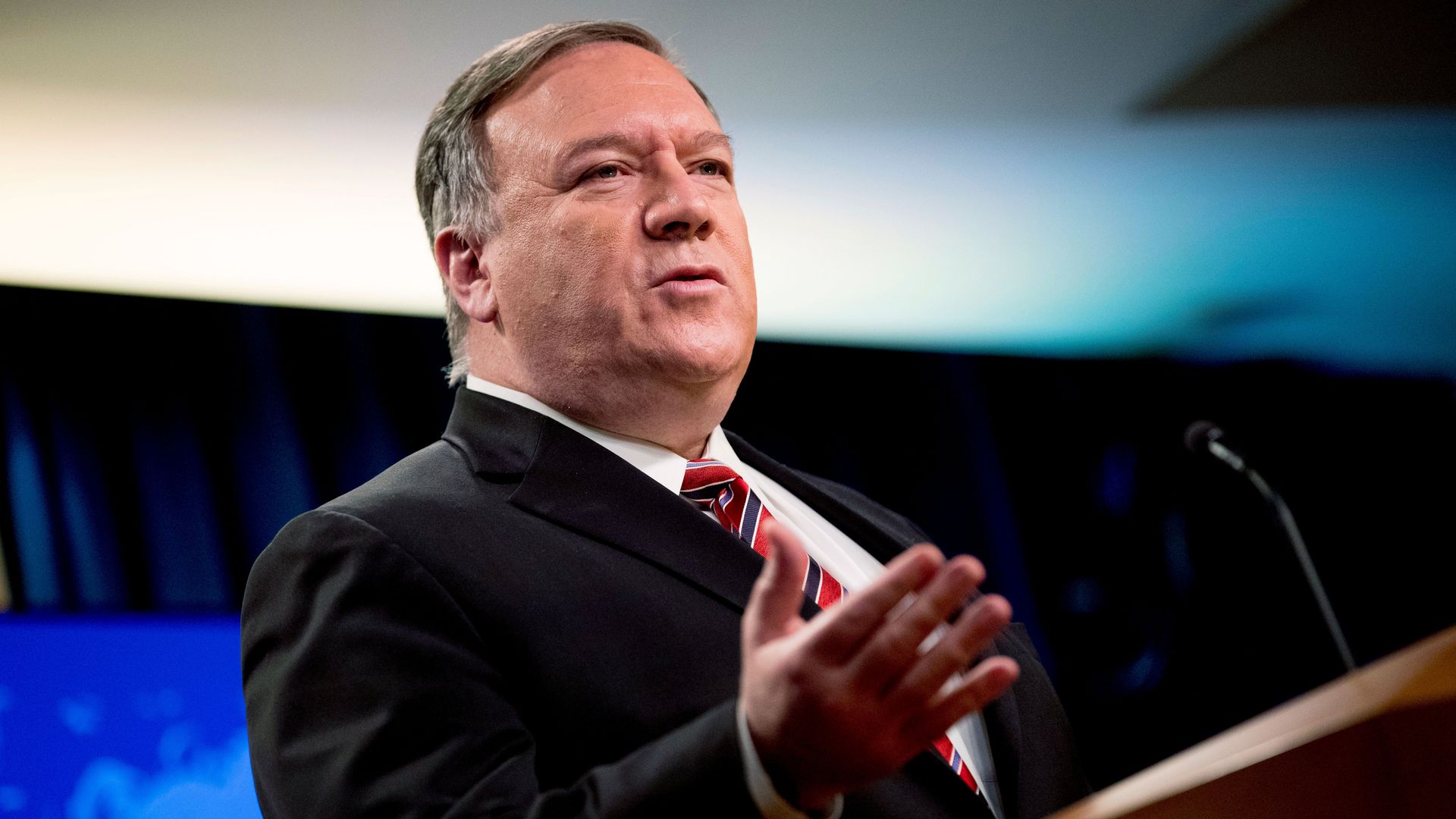 Secretary of State Mike Pompeo issued a statement on Sunday warning China that the U.S. would take action if authorities interfere with the work of American journalists in Hong Kong. 
Why it matters: It's the latest escalation in disputes between the U.S. and China about the source of the coronavirus outbreak, trade and the media. It comes as pro-democracy demonstrations have resumed in Hong Kong.
What he's saying: "It has recently come to my attention that the Chinese government has threatened to interfere with the work of American journalists in Hong Kong," Pompeo said.
"These journalists are members of a free press, not propaganda cadres, and their valuable reporting informs Chinese citizens and the world."
"Any decision impinging on Hong Kong's autonomy and freedoms as guaranteed under the Sino-British Joint Declaration and the Basic Law would inevitably impact our assessment of One Country, Two Systems and the status of the territory."
Background: On March 17, China announced it was canceling the press credentials of most U.S. journalists from the New York Times, the Wall Street Journal and the Washington Post — effectively expelling over a dozen U.S. journalists. The move came after the U.S. expelled about 60 Chinese state media workers several weeks earlier.
The Chinese Ministry of Foreign Affairs also said the expelled journalists would not be permitted to work in Hong Kong — an unprecedented restriction on the freedom of U.S. journalists to operate in the former British colony, which has previously operated with a high degree of autonomy from the mainland.
Go deeper