Trump moves to fire State Department watchdog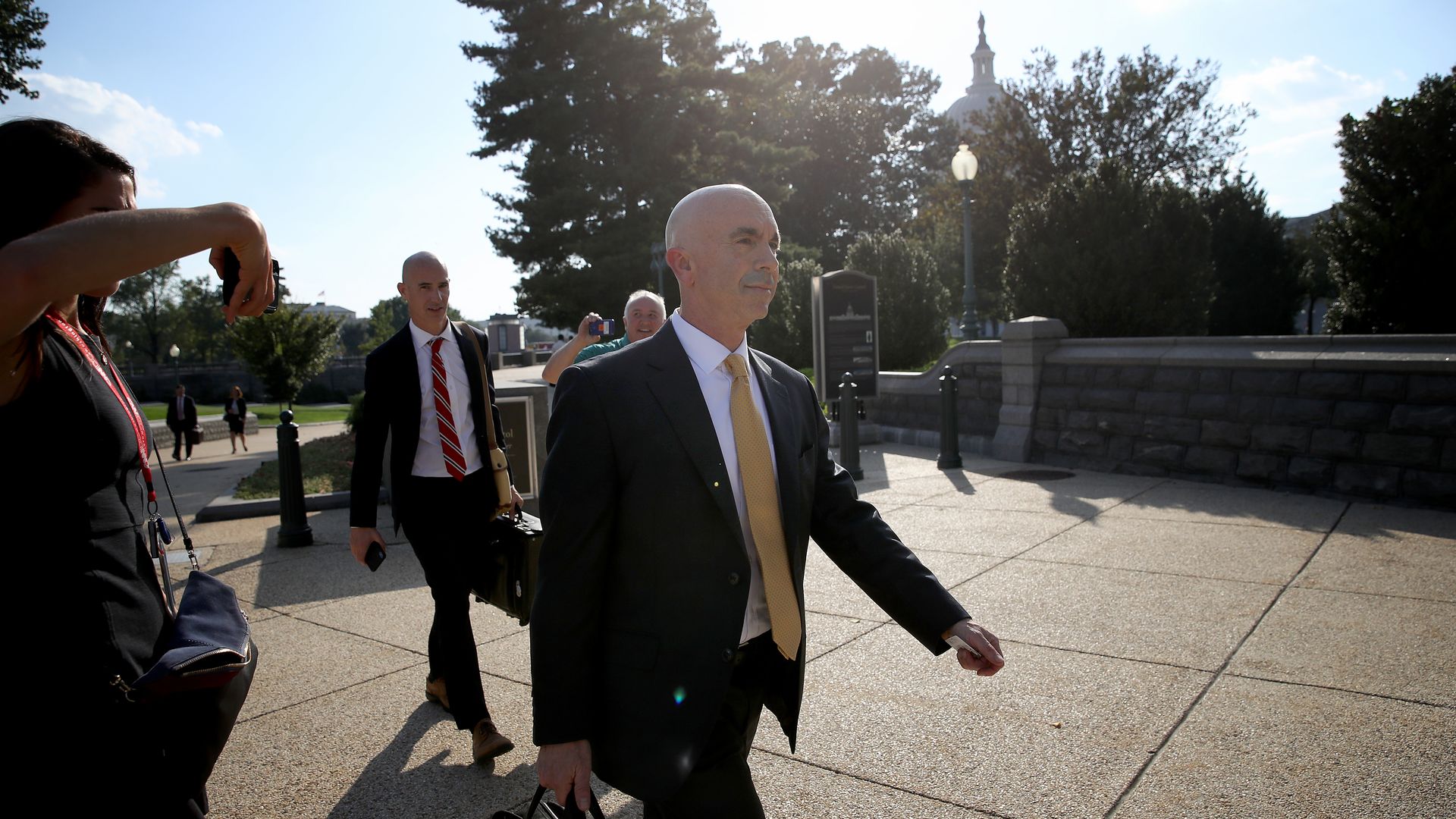 President Trump moved late Friday to remove the State Department's inspector general Steve Linick.
Why it matters: Linick, a Justice Department veteran appointed by former President Obama played a small part in the House impeachment proceedings against President Trump. He is among a collection of watchdogs to be fired in recent months.
The removal was first reported by Politico.
What he's saying: Trump sent a letter to House Speaker Nancy Pelosi on Friday night saying he "no longer" has the "fullest confidence in the State Department inspector general.
"It is extremely important that we promote the economy, efficiency, and effectiveness of Federal programs and activities. The Inspectors General have a critical role in the achieve of these goals. As is the case with regard to other positions where I, as President, have the power of appointment, by and with the advice and consent of the Senate, it is vital that I have the fullest confidence in the appointees serving as Inspectors General. That is no longer the case with regard to this Inspector General."
The other side: Pelosi responded to Trump's Friday evening move, saying, "The President's late-night, weekend firing of the State Department Inspector General has accelerated his dangerous pattern of retaliation against the patriotic public servants charged with conducting oversight on behalf of the American people.
"It is concerning that the President has taken this action as the House passes the Heroes Act, which contains critical funding for the State Department IG to oversee and ensure the effective, wise spending of coronavirus response funds.
"The President must cease his pattern of reprisal and retaliation against the public servants who are working to keep Americans safe, particularly during this time of global emergency."
Rep. Eliot Engel (D-N.Y.) released a statement saying, "This firing is the outrageous act of a President trying to protect one of his most loyal supporters, the Secretary of State, from accountability. I have learned that the Office of the Inspector General had opened an investigation into Secretary Pompeo. Mr. Linick's firing amid such a probe strongly suggests that this is an unlawful act of retaliation."
Sen. Chuck Grassley wrote: "Here again, inspectors general are crucial in correcting government failures and promoting the accountability that the American people deserve.
"...Although he failed to fully evaluate the State Department's role in advancing the debunked Russian collusion investigation, those shortcomings do not waive the President's responsibility to provide details to Congress when removing an IG.
"As I've said before, Congress requires written reasons justifying an IG's removal. A general lack of confidence simply is not sufficient detail to satisfy Congress."
Go deeper