Scott Rechler: We are going to have to "recalibrate reality"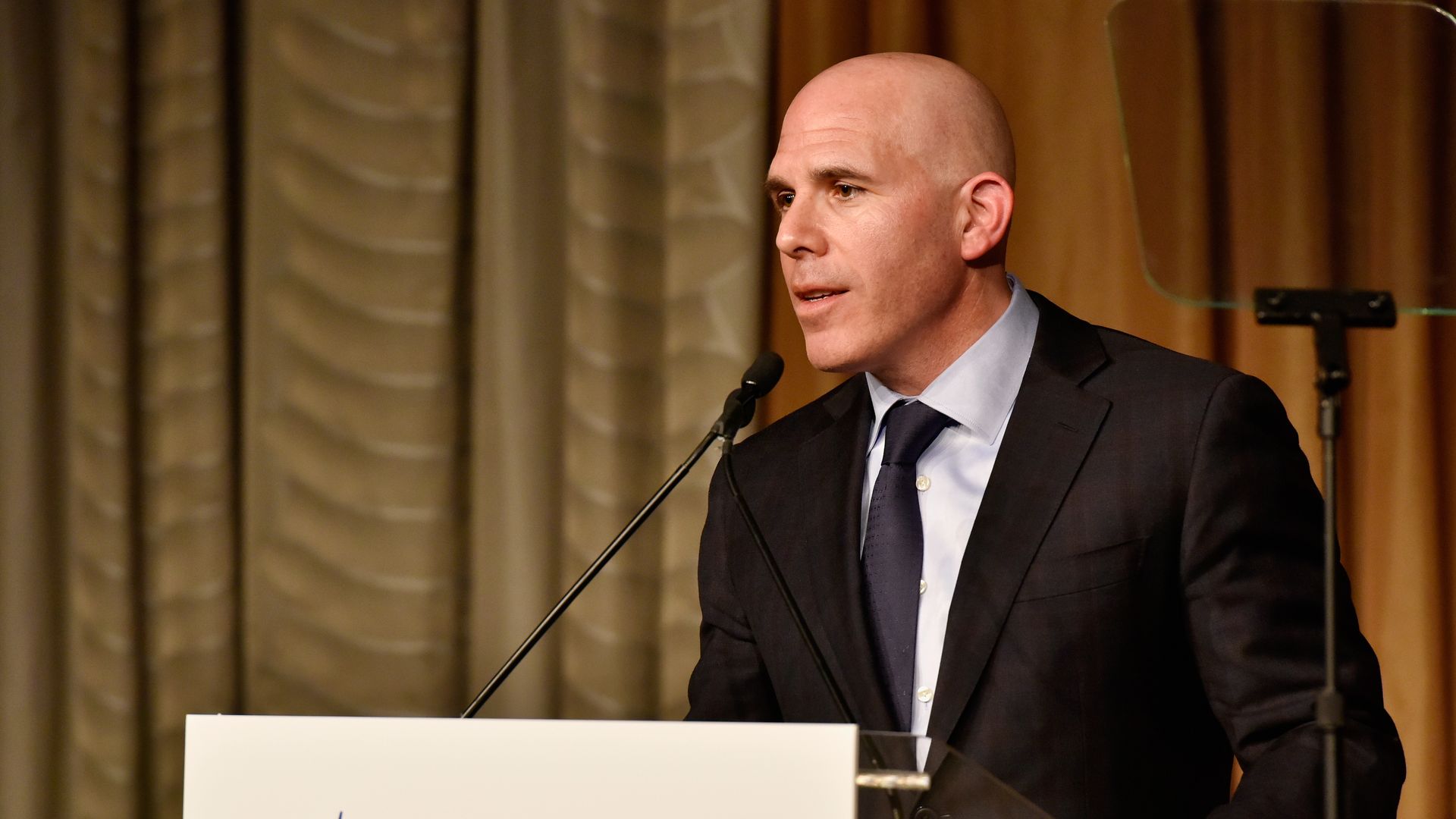 Businesses will have to "recalibrate reality" as they move forward during the coronavirus pandemic, Scott Rechler, the chairman and CEO of commercial realtor RXR Realty, said during an Axios event.
What he's saying: Rechler said the buildings his company manages will use data to establish health indexes, use thermal scanners and have a wellness concierge in place in building lobbies to ensure that workers feel comfortable returning.
Rechler said the process will start at home "where people have an app, and when they get up in the morning before they come to work, they'll be able to actually look at the health index" and decide if they should come to work or stay at home.
Touchless technology will be available on elevators.
"We're thinking about rotating people back into the office ... at 25%. So there's a rotation. There's also going to be staggering of the times that people come in and do work," he added.
"It's not going to be business as usual, nor should it be business as usual. Because on the other side of this, we're going to be coming back to not the new normal, but what I like to call the new abnormal, which is finding a way of how we are going to co-exist while the virus is still out there."
Go deeper