Appeals court revives lawsuit over Trump's D.C. hotel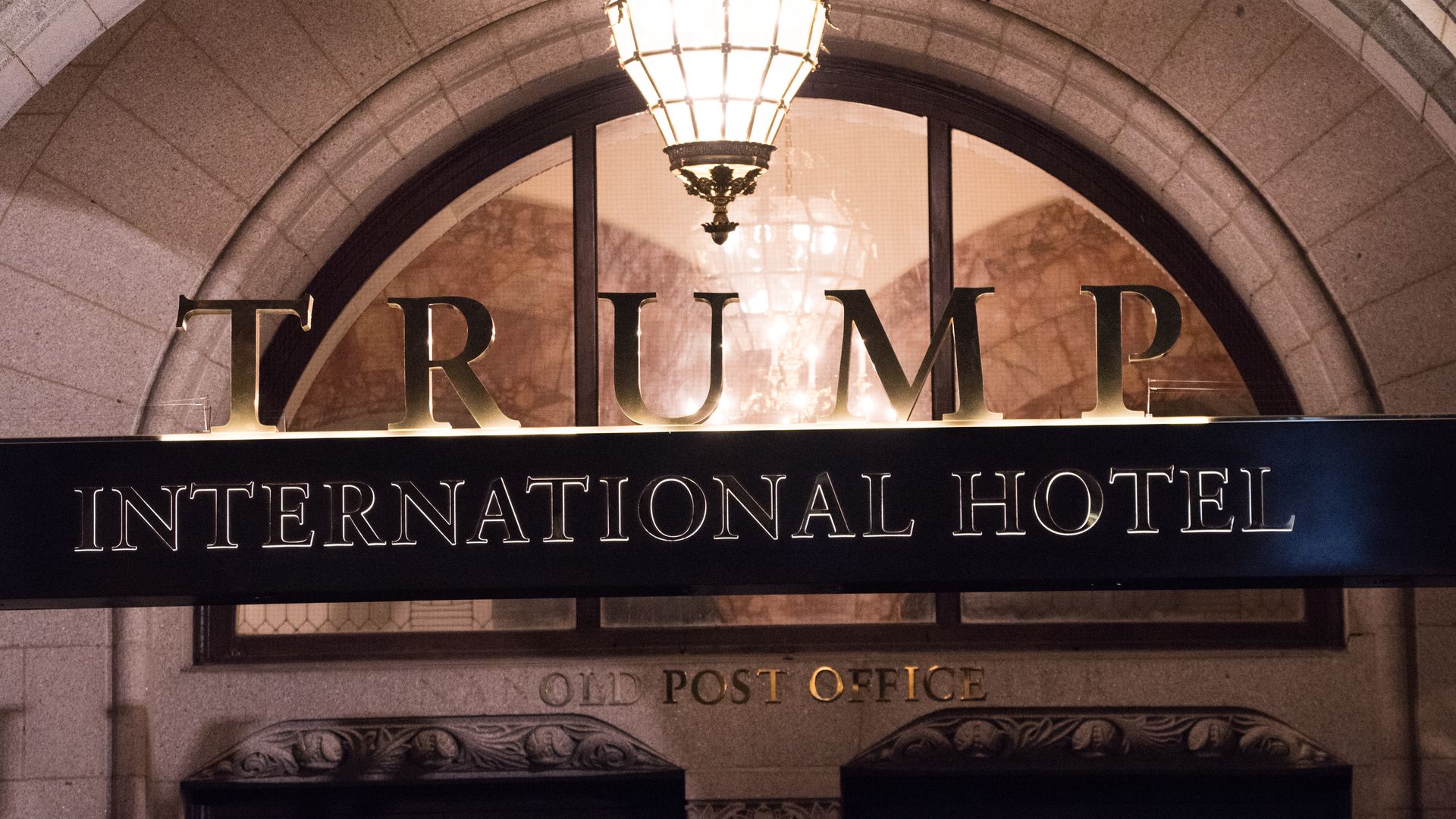 A federal appeals court on Thursday reinstated a lawsuit by Maryland and D.C. that alleges President Trump is illegally profiting from the presidency through his D.C. hotel, according to AP.
What's happening: A three-judge panel of the 4th U.S. Circuit Court of Appeals originally told a district court to dismiss the lawsuit, alleging the jurisdictions lacked standing to sue. But its full 15-judge court overturned that Thursday and said the panel overstepped its authority.
Why it matters: The lawsuit centers around the Constitution's emoluments clause, which forbids the president from receiving anything of value from foreign and state governments.
It alleges the Trump International Hotel has an unfair advantage over its competitors because foreign governments have sought to use Trump-owned properties to seek favor with the president.
Go deeper