Uber posts mixed Q1 results as it works to weather the virus crisis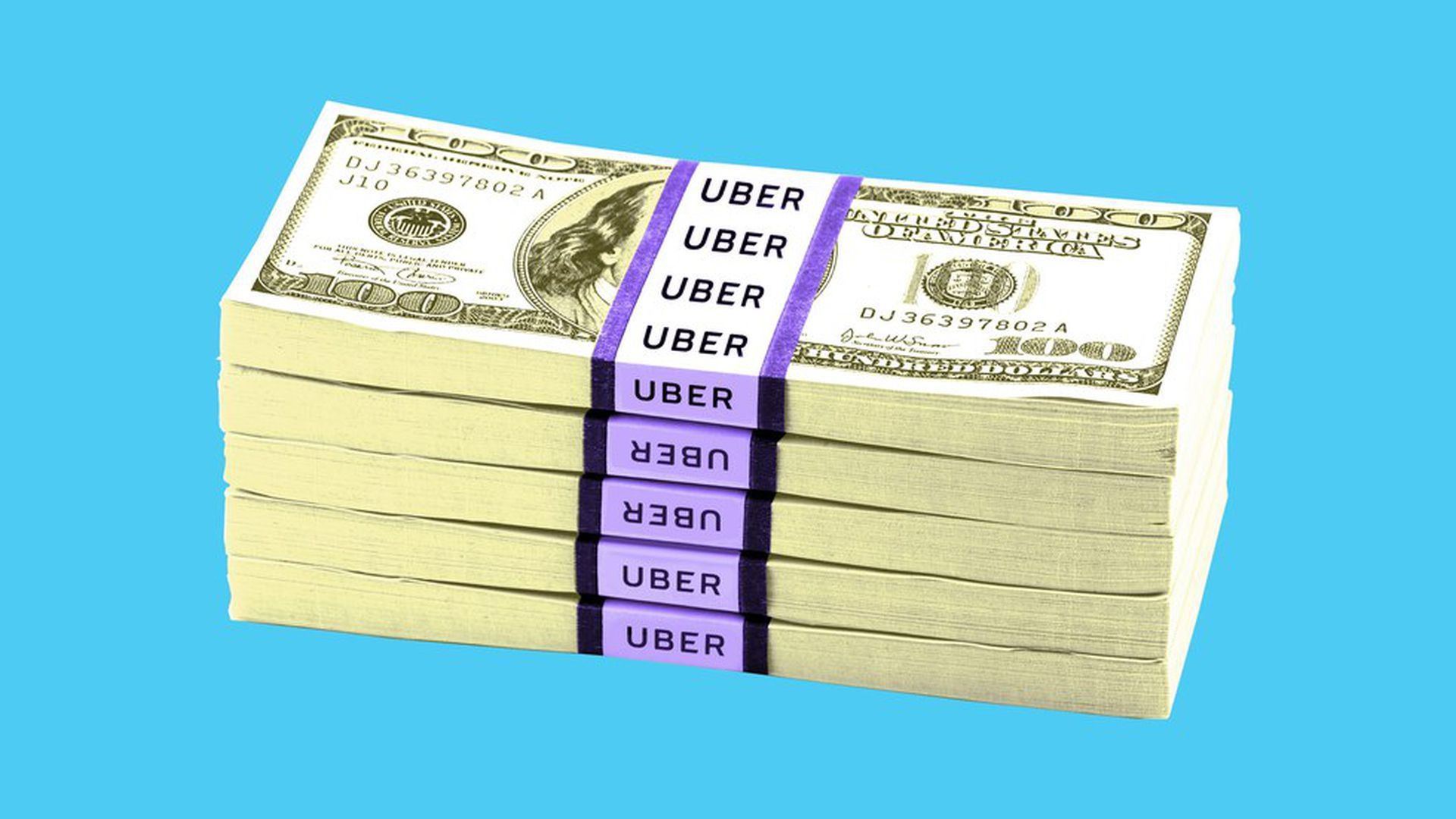 Uber beat revenue expectations in the first quarter but faced heavy losses stemming primarily from write-downs as it girded for the full impact of the coronavirus pandemic, the company reported Thursday.
Why it matters: Uber is among the companies significantly impacted by measures to curb the current virus spread as people stay home as much as possible, though its food delivery business is seeing a huge boost for the same reason.
Of note: Earlier on Thursday, Uber announced it's leading a new funding round in Lime, a scooter rental company, and transferring its scooter and bike division to Lime.
By the numbers:
Loss per share: $1.70, compared to $0.83 expected. The company notes that its loss in part reflected a pre-tax impairment write-down of $1.9 billion, primarily related investments in Asian ride-hailing firms Didi and Grab.
Revenue: $3.54 billion ($2.47 billion from rides and $819 million from Eats), compared to $3.51 billion expected.
Monthly active platform consumers: 103 million, up 11% year-over-year from 93 million.
Trips: 1.66 billion, up 7% year-over-year from 1.55 billion.
Gross bookings (rides): $10.87 billion, down 5% year-over-year from $11.45 billion.
Gross bookings (Eats): $4.68 billion, up 52% year-over-year from $3.07 billion.
Go deeper