Michael Lewis: Libertarians are "under a rock" during coronavirus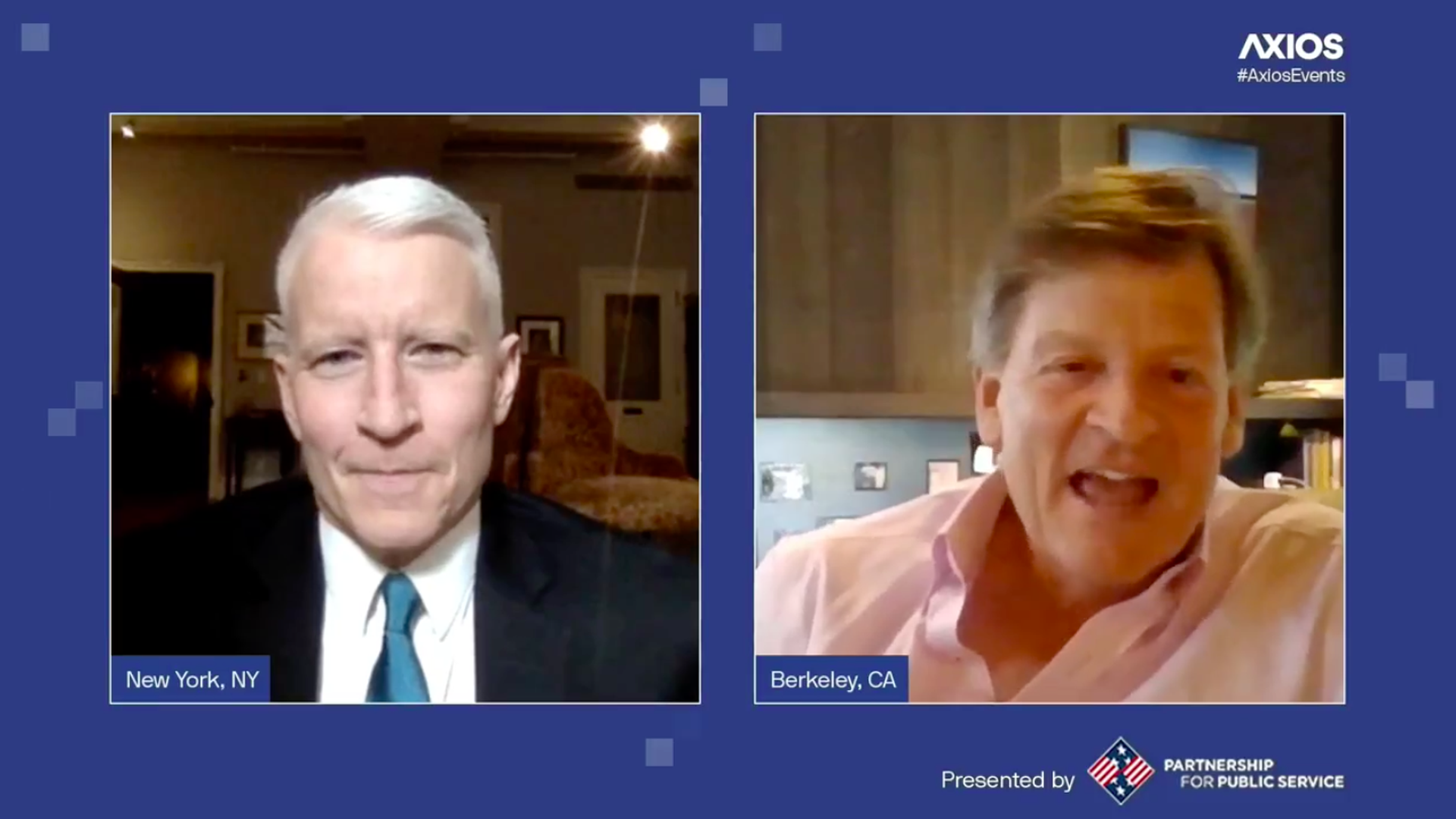 Author Michael Lewis knocked libertarians for their silence in the face of the coronavirus pandemic on Thursday, in an interview with CNN's Anderson Cooper at an Axios virtual event.
What he's saying: "This isn't gonna last two weeks. We're going to be living with this for a long time ... You're not hearing a lot from libertarians. Where's the Heritage Foundation, you know? They're all under a rock right now. Big corporations asking for the government to save them. All that noise has gone away."
The coronavirus is the first "existential threat" faced by his generation, Lewis said, speaking ahead of interviews with finalists for Samuel J. Heyman Service to America medals.
"Most of the time, the vast majority of the time, you have no sense of what the government did because they prevented something. Here we have a case where the bad thing happened ... and you can see the performance of our government compared to foreign governments, you can also see the effect of having a problem that is naturally centralized that really should be managed from one spot, not being managed from one spot."
Lewis said that he was "utterly moved" by civil servants while researching for his 2018 book, "The Fifth Risk," an analysis of government bureaucracy and how it handles risk.
Worth noting: The Heritage Foundation has launched its own National Coronavirus Recovery Commission, which put forth 179 recommendations for government and business leaders to safely reopen the economy.
Go deeper... Watch: 2020 Service to America Medal Finalists
Go deeper