The front-line coronavirus leaders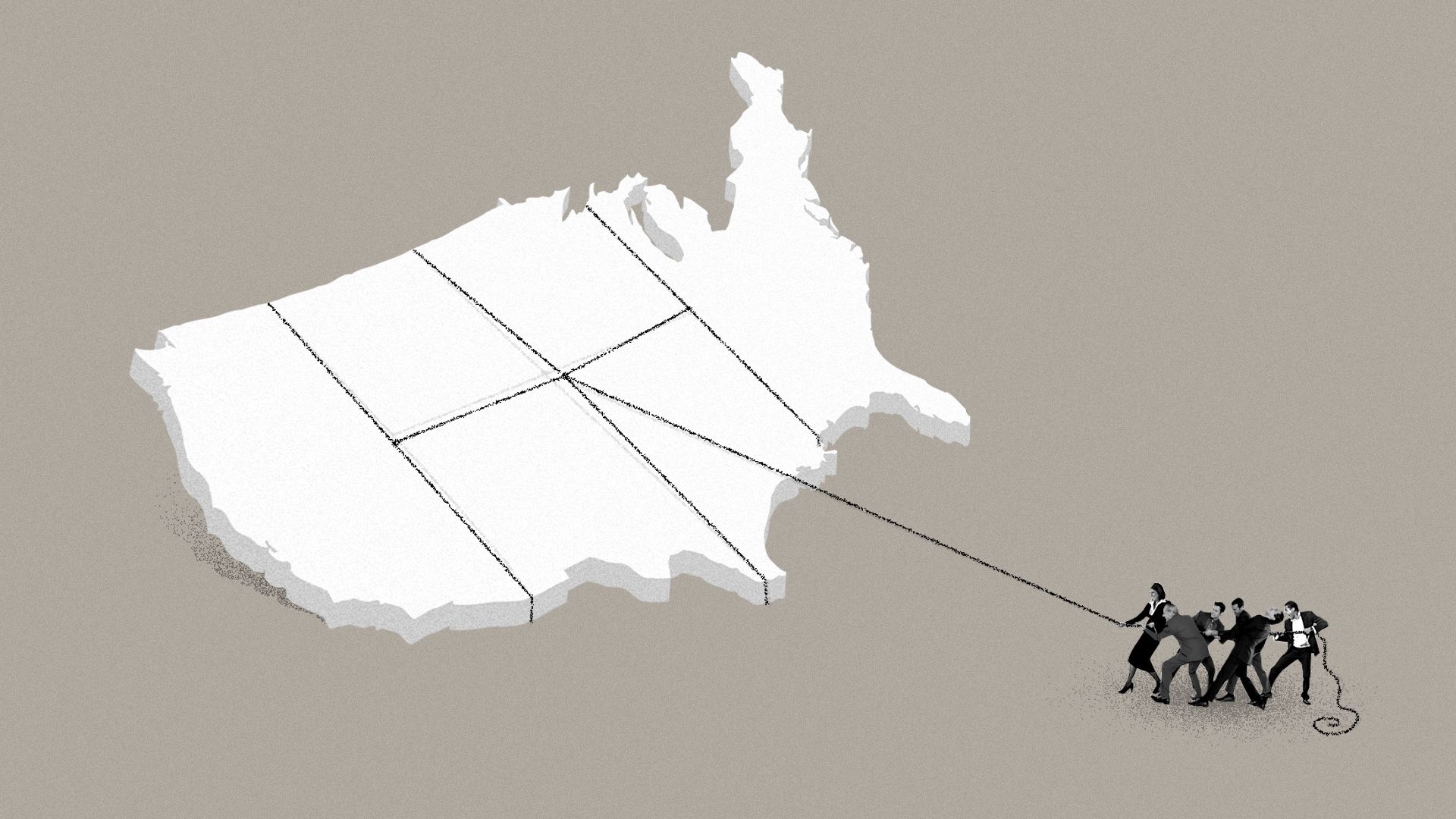 When the history of the coronavirus pandemic is written, it will be remembered as a time when the strongest leadership had to come from the ground up, given the many failures at the national level.
These are the governors, mayors and other local government officials who have gotten the best reviews for their actions in this crisis — for taking swift action and heading off the worst outcomes, or simply for letting science guide their responses under intense political pressure.
The big picture: "Some of it has been heroics and some of it has been prevention," said Andy Slavitt, a former Medicare chief in the Obama administration. "The commonality is, did you have a great health commissioner and scientists, and did you listen to them?"
These leaders also been working to fill the gaps caused by the Trump administration's resistance to declaring a national strategy for many health care supplies — with governors scrambling to get personal protective equipment and medical equipment like ventilators, and even fending for themselves on testing supplies.
This isn't an exhaustive list — it's a sampling of the thousands of local leaders who have been doing important work on the front lines of the coronavirus response.
Governors:
Local officials:
Sara Cody, Santa Clara county's public health officer: She's the medical official who ordered the seven-county lockdown that helped the Bay Area — and California — get ahead of a potentially devastating surge in coronavirus cases.
Paul TenHaken, Sioux Falls mayor (R): He has carefully balanced South Dakota's resistance to mandatory restrictions with the public health needs of his city, where a Smithfield pork processing plant became a hot spot. He enacted a measure that "strongly encourages" people to stay at home, but decided against an order.
Jenny Durkan, Seattle mayor (D): Axios' Kim Hart notes that she was the first mayor to be in the eye of the storm, and navigated it with transparent communication, halted evictions, pushed for more testing and imposed restrictions quickly.
G.T. Bynum, Tulsa mayor (R): He said the city will follow the state's business reopening plan, but stressed that guidelines will be strictly enforced to protect safety— and that he's prepared to declare any business that violates state guidelines "a health nuisance and shut it down entirely."
Lori Lightfoot, Chicago mayor (D): She wins praise for focusing on the outbreak at the county jail and hammering the stay-at-home message.
Francis Suarez, Miami mayor (R): His approach has been a contrast with his fellow Republican, Florida Gov. Ron DeSantis. Suarez was one of first mayors to issue a stay-at-home order, asked Trump to suspend international travel to Miami's airport and warned partygoers: "If you're coming for spring break, go home." (He spent 18 days in quarantine during his own battle with the virus.)
Michelle De La Isla, Topeka mayor (D): She has focused on addressing the needs of vulnerable people in the community and was proactive in engaging the local business community in response to the virus.
The bottom line: All of these officials did the opposite of the traditional political playbook, which tells politicians to reassure people and play down threats. If any political leader does that with the coronavirus, said Slavitt, "you're likely to get it wrong."
Go deeper