Senate Intel to hold confirmation hearing for Ratcliffe nomination next week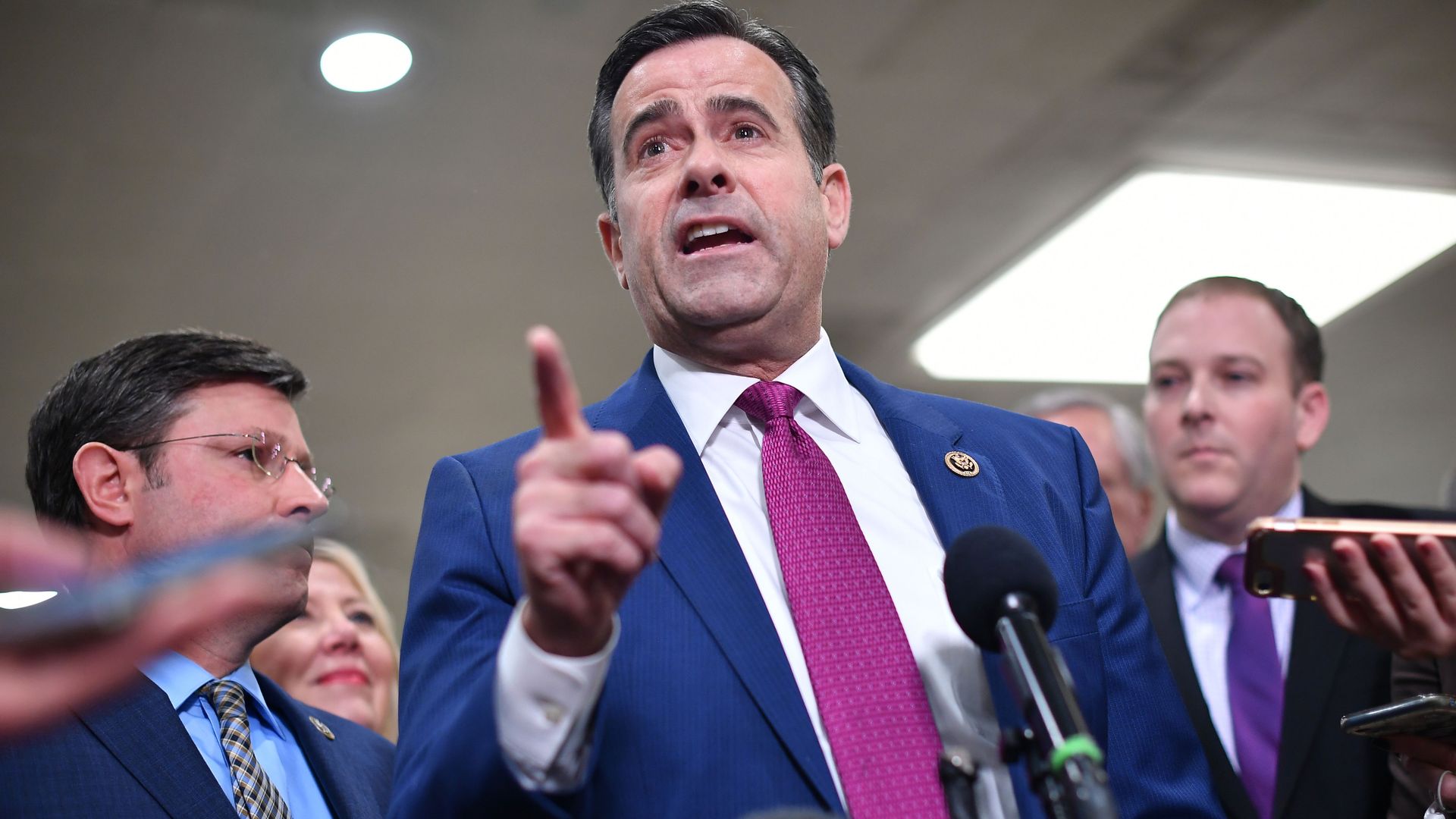 The Senate Intelligence Committee has noticed a May 5 confirmation hearing for President Trump's nominee for director of national intelligence, Rep. John Ratcliffe (R-Texas).
The big picture: Trump had previously sought to nominate Ratcliffe in July 2019, but the Texas congressman withdrew his name in August as questions arose about his qualifications.
Trump nominated Ratcliffe again in February to replacing acting DNI Richard Grenell, another staunch loyalist.
Ratcliffe rose to prominence in part by defending the president during the Mueller investigation and Ukraine impeachment inquiry.
Despite safety risks posed by the coronavirus, the Senate is returning on Monday in part to fulfill Trump's requests of approving his executive branch nominations.
Go deeper