Apple earnings easily top lowered expectations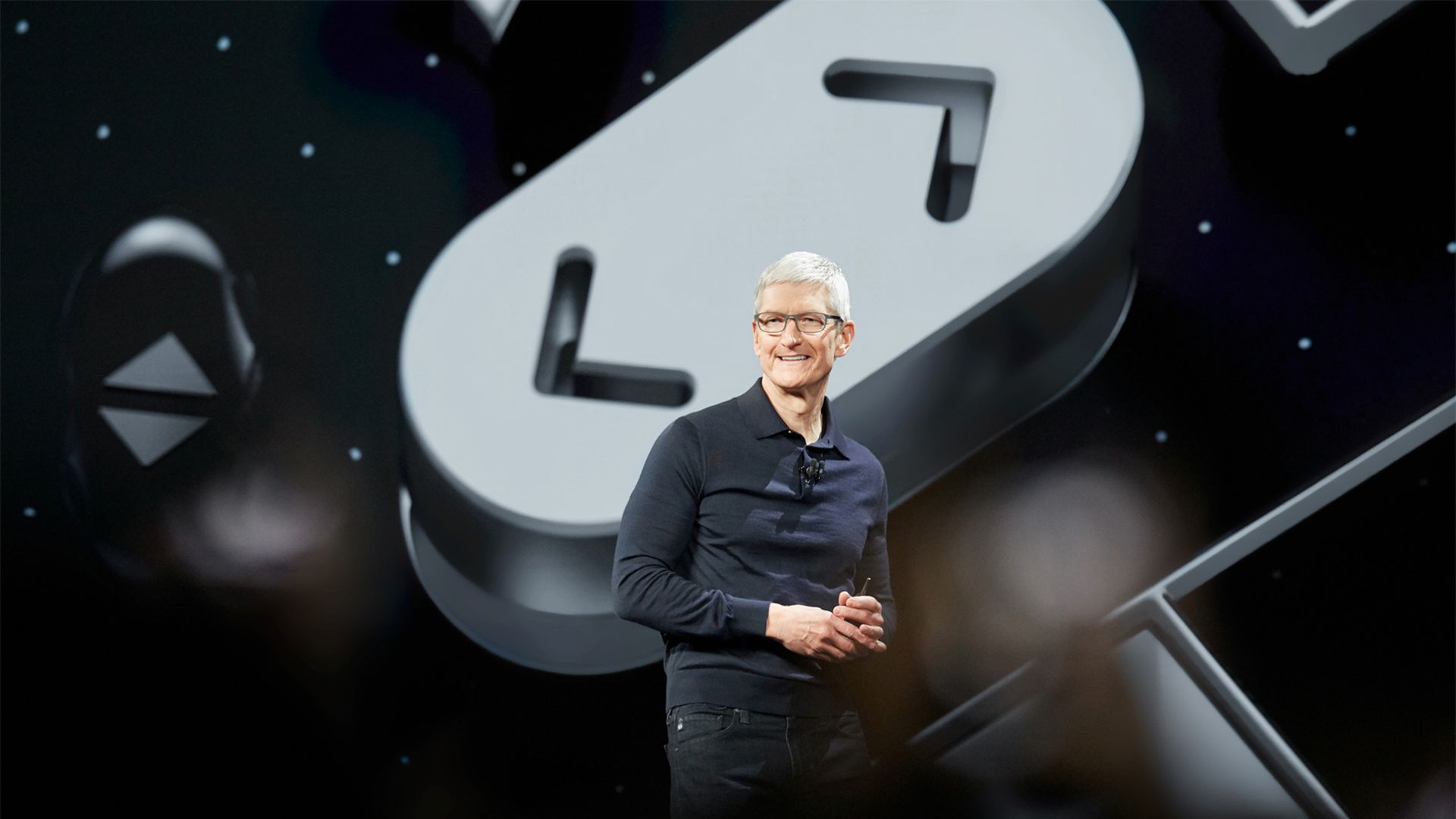 Apple reported quarterly sales and profits on Thursday that came in well above what most analysts had projected. The company issued a rare earnings warning in February, saying it would miss estimates due to both coronavirus-related iPhone production delays and weaker demand in China.
Why it matters: Apple is seen as a bellwether for the broader tech industry, and many other companies depend on revenue from supplying components for the iPhone.
By the numbers:
Revenue (January-March): $58.3 billion, up 1% from a year ago and above analysts' consensus of $54.54 billion, per Yahoo Finance
Net income (January-March) $11.25 billion vs. $11.56 billion a year ago
Per-share earnings (January-March): $2.55, vs. consensus estimate of $2.26
Services revenue (January-March): $13.35 billion vs. $11.45 billion a year ago
iPhone revenue (January-March): $28.96 billion, vs. $31.05 billion a year ago
iPad revenue (January-March): $4.37 billion vs. $4.87 billion a year ago
Mac revenue (January-March): $5.35 billion vs. $5.51 billion a year ago
Wearables and accessories revenue: $6.28 billion vs. $5.13 billion a year ago
On the company's earnings call, CFO Luca Maestri said that Apple won't be providing guidance for the current quarter, although it did increase its dividend and share buyback plans.
However, Maestri added that he expected the iPhone and wearables would do worse year-over-year in the current quarter than they did in the just-reported quarter, while the iPad and Mac businesses should do better, relatively speaking.
A strong dollar could also hurt revenue and profits.
What they're saying:
CEO Tim Cook said that the company was headed for a record quarter before the pandemic struck. Cook said that there were supply constraints in February, but that production had returned to typical levels by the end of March. "This may not have been the quarter it could have been absent this pandemic, but I don't think I can recall a quarter when I have been prouder," he said.
Cook also said that the company will look for ways to add new health features to Apple Watch and other products. "You can bet that we're looking at other areas," he said. "We were already doing that... I wouldn't say the health door opened wider; it was already open fairly wide."
Go deeper