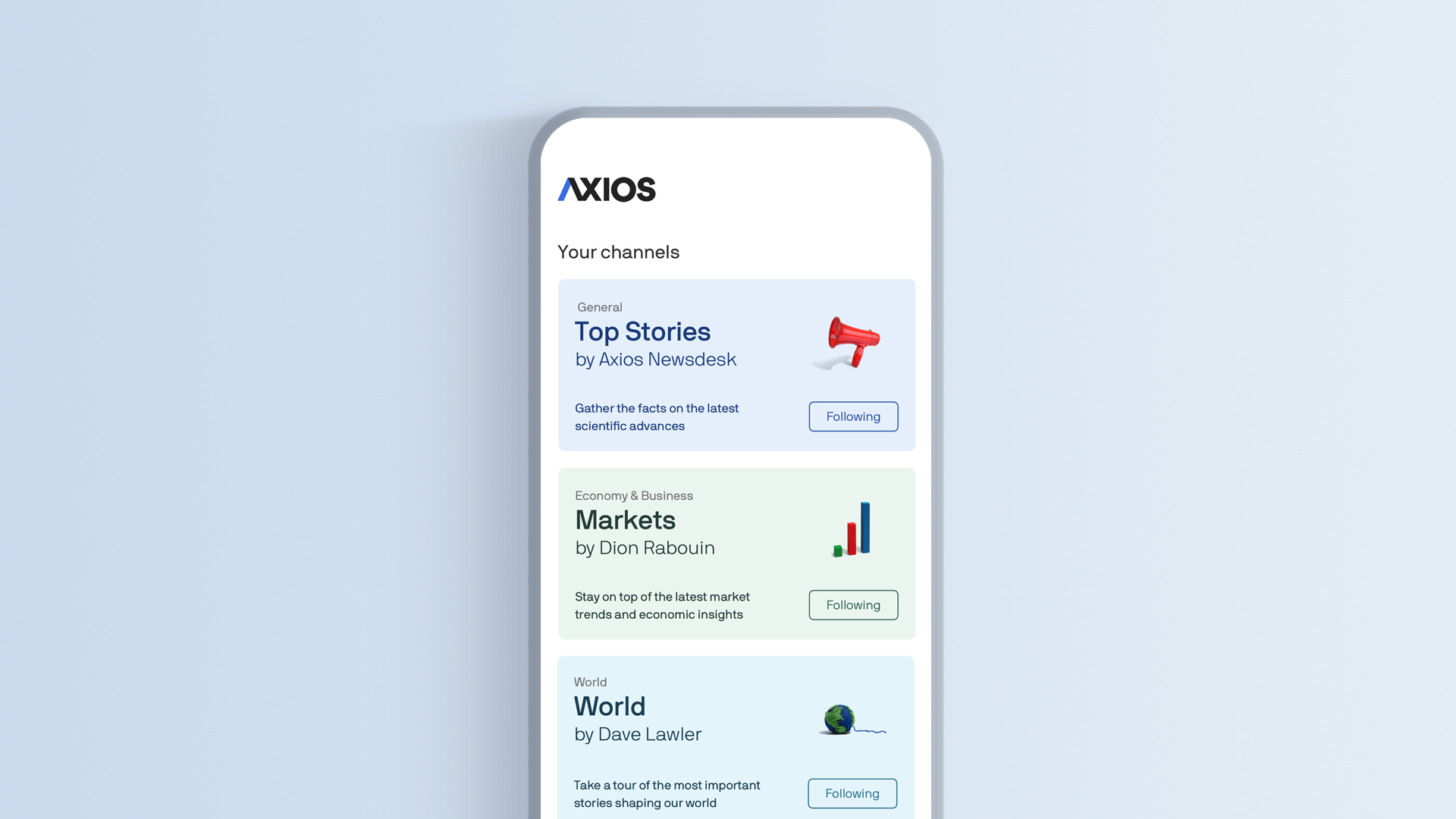 You asked for it! We're unveiling an Axios mobile app — for your iPhone or Android device — to create a efficient, delightful experience that I'm anxious for you to try.
Why it matters to you: The app's design is elegant simplicity, allowing you to intuitively consume news in Smart Brevity™.
The app captures our thinking on the future of news and newsletters — a watch-listen-read experience.
You can sign up for push notifications for breaking news, and get exclusive updates from me.
Go deeper