Fed will lend up to $2.3 trillion amid coronavirus crisis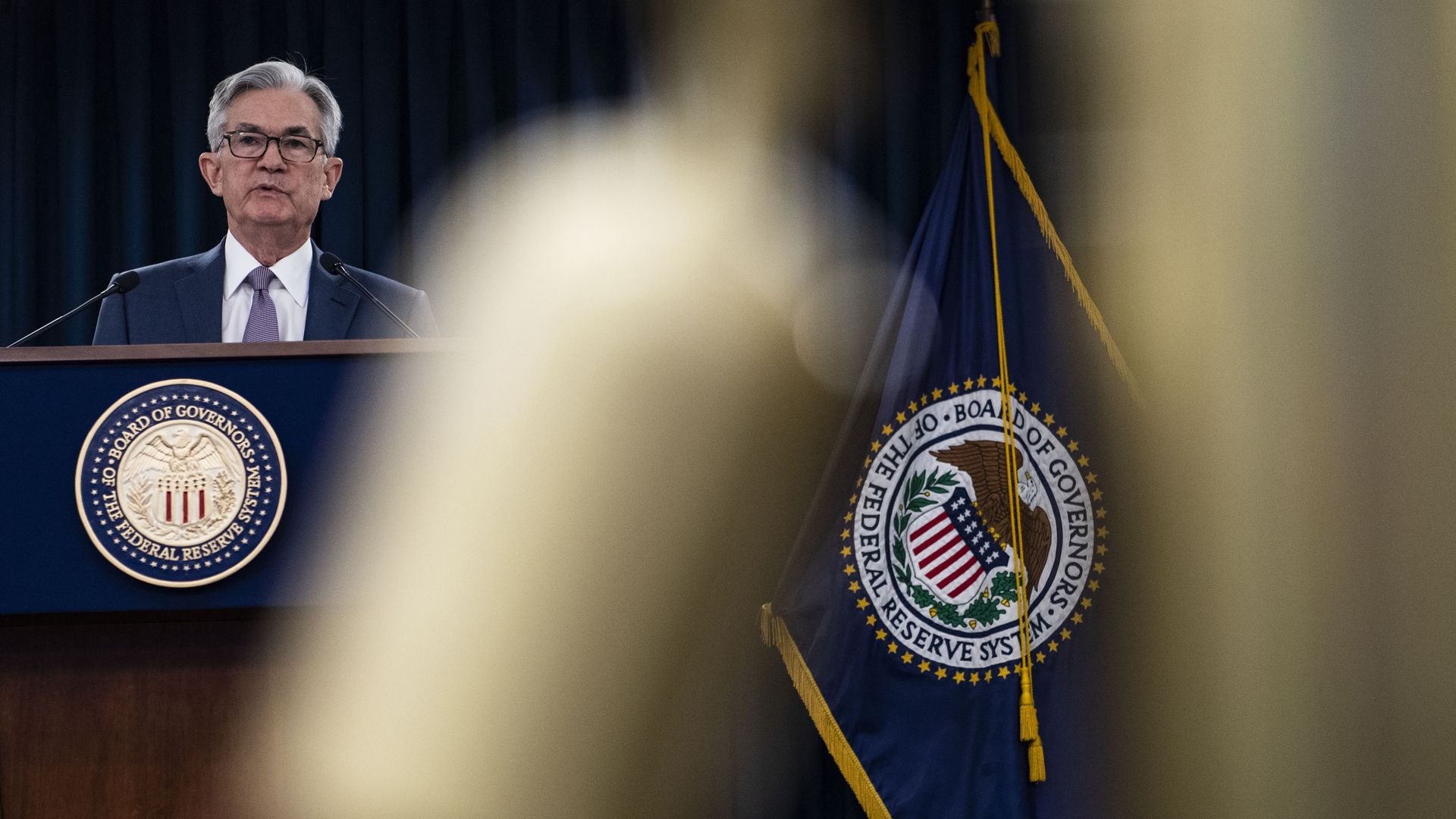 The Federal Reserve announced Thursday that it will support the coronavirus-hit economy with up to $2.3 trillion in loans to businesses, state and city governments — made possible in part by Treasury funds set aside in the government stimulus package.
Why it matters: It adds to the number of huge, unprecedented steps the Fed has taken during the coronavirus outbreak to blunt the effects of the resulting economic shutdown. Its actions to date are bigger than any seen during other crises in U.S. history.
The fresh Fed programs include financial support for:
Businesses: The Fed's Main Street Lending Program will allow for $600 billion in loans — provided through banks — to companies with as many as 10,000 workers but under $2.5 billion in revenue last year. The terms of these loans may not be as appealing as those offered under the Paycheck Protection Program (PPP) for smaller businesses (with under 500 workers), though smaller companies are still eligible. The program is expected to launch in coming weeks.
State and municipalities: A Fed facility will buy as much as $500 billion of short-term debt from certain states, cities and counties — a measure meant to shore up municipalities that are seeing revenues slide.
Of note: The Fed also announced a separate facility specifically for the banks handing out PPP loans to struggling mom-and-pop businesses — and it hinted that it might open up that facility to nontraditional lenders.
The Fed also broadened previously announced backstop programs to include riskier debt. The facilities are meant to support critical funding markets for big businesses that have taken a hit as a result of the coronavirus.
The backdrop: The slew of new Fed programs comes as economic conditions deteriorate at an unprecedented pace.
This morning, another 6.6 million Americans filed for unemployment benefits this week, adding to the whopping 10 million who have filed jobless claims in recent weeks.
Between the lines: The Fed is limited in its ability to provide direct relief — it leaves that to Congress — but it uses Treasury Department funds to support key markets, insuring against losses.
What they're saying: "Our actions today will help ensure that the eventual [economic] recovery is as vigorous as possible," Fed Chair Jerome Powell said in a press release.
Powell said in a webcast interview with the Brooking Institution's David Wessel on Thursday morning that it's time to talk about a plan for reopening the economy, so as to avoid a "false start."
Go deeper