Snapchat launches augmented reality donations for coronavirus relief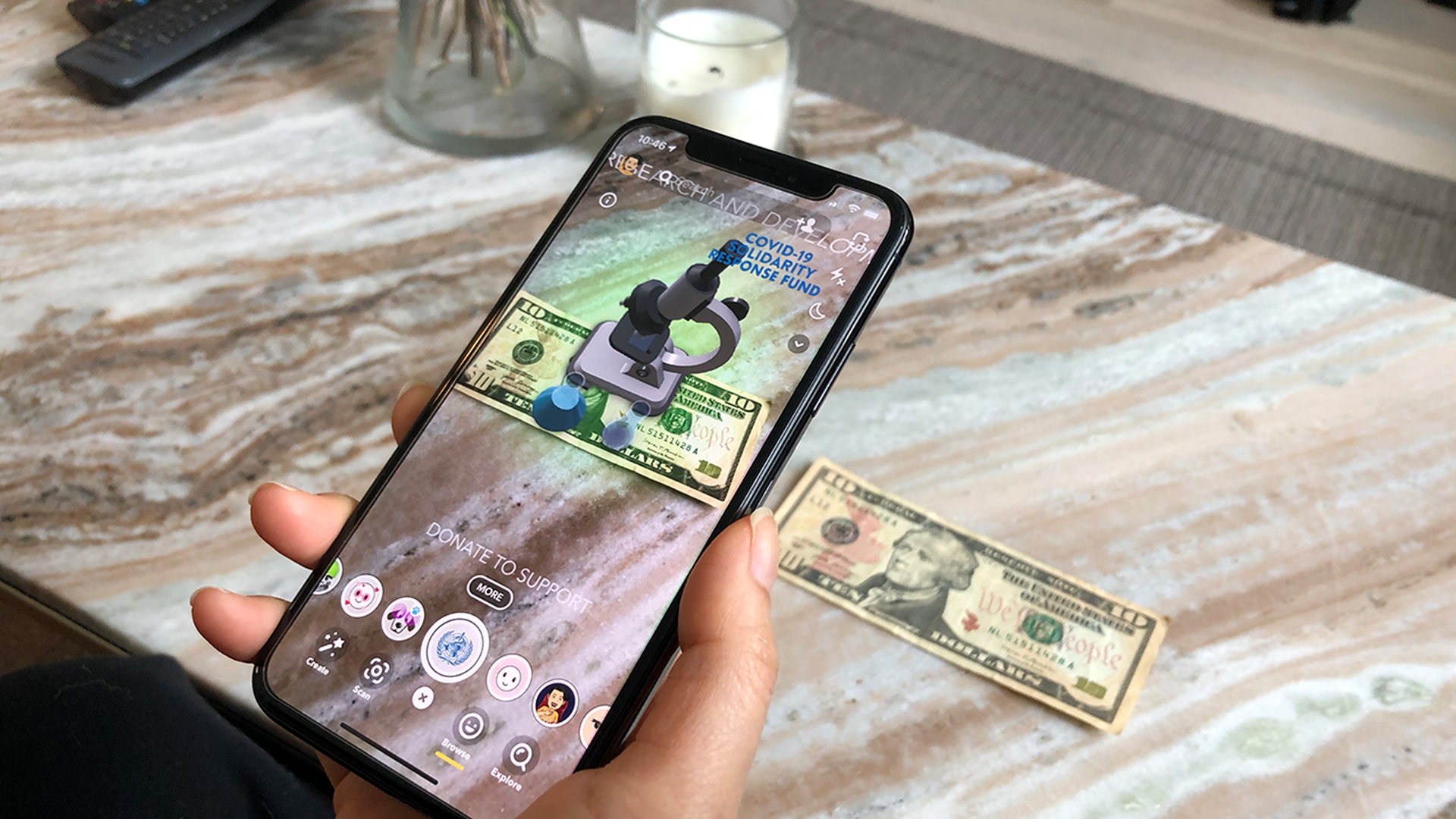 Snapchat launched its first donation tool today to help users donate to coronavirus relief efforts, a spokesperson tells Axios.
Why it matters: It uses augmented reality. Snap users can scan 23 international currency notes across 33 countries using the Snapchat app, triggering an AR visualization of how a potential donation could support the World Health Organization's response efforts.
Go deeper...Exclusive: Snapchat expedites wellness push in response to virus
Go deeper