Wisconsin Supreme Court blocks governor from delaying state's primary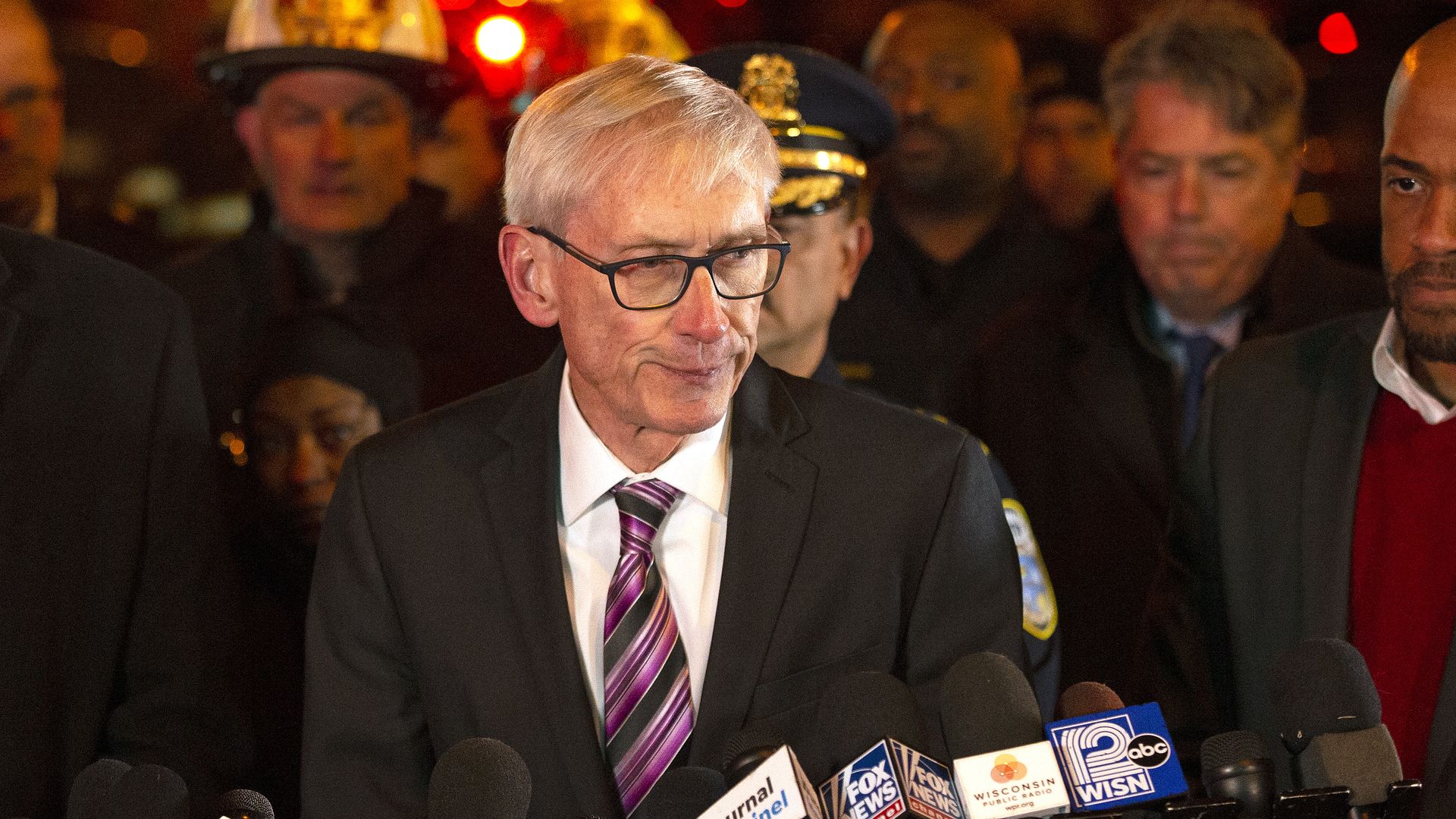 Wisconsin's Supreme Court on Monday blocked an executive order by Gov. Tony Evers (D) that attempted to delay in-person voting for the state's primary election — currently scheduled for Tuesday — until June 9.
Driving the news: Judges ruled 4-2 along ideological lines that Evers does not have the power as governor to unilaterally postpone the election, despite the fact that the state has a stay-at-home order in place due to the coronavirus pandemic.
Background: Wisconsin's Republican-controlled legislature rejected Evers' call to delay the primary during a special session on Saturday, arguing that such a late postponement would cause confusion and leave open municipal positions that will be vacated this month.
Evers told the Washington Post he expected his executive order to be challenged by Republicans in court, but said it was a necessary step in the wake of dire warnings by the White House.
"At the end of the day, this is about the people of Wisconsin," Evers said. "They frankly don't care much about Republicans and Democrats fighting. They're scared. We have the surgeon general saying this is Pearl Harbor. It's time to act."
What's next: Evers said he would schedule another special session of the legislature for Tuesday to address the election date. The Supreme Court left in place that part of his executive order, meaning that the legislature will convene to discuss the election on the same day that votes are supposed to be cast.
What they're saying: Democratic presidential candidate Sen. Bernie Sanders said in a statement it's "outrageous that the Republican legislative leaders and the conservative majority on the Supreme Court in Wisconsin" would risk the health and safety of voters "for their own political gain."
"Let's be clear: holding this election amid the coronavirus outbreak is dangerous, disregards the guidance of public health experts, and may very well prove deadly," he added. "For that reason, our campaign will not be engaged in any traditional GOTV efforts." 
Editor's note: This article has been updated with new details throughout.
Subscribe to Mike Allen's Axios AM to follow our coronavirus coverage each morning from your inbox.
Go deeper