Coronavirus stimulus spending is more similar to WWII than the Great Recession
Everyone needs to change their mental model of the scope of the coronavirus rescue package, Hamilton Place Strategies partner Matt McDonald tells Axios.
The state of play: Federal spending as a share of GDP this year is already closer to World War II levels than it is to the financial crisis, and that is only going to increase.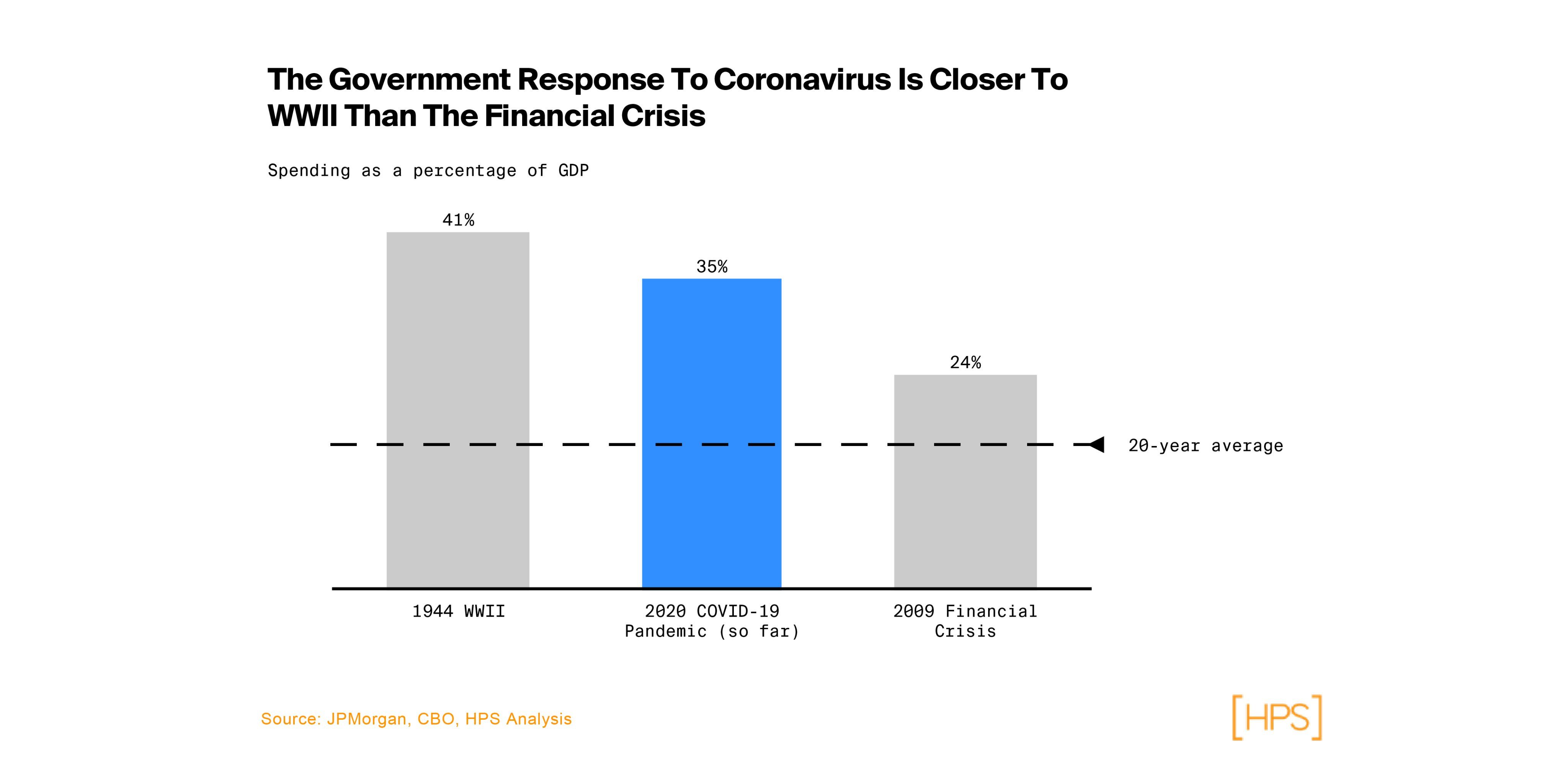 Why it matters: This event will result in big societal changes, big policy changes, and big political changes, Matt says.
We're going to see reflection, investigation, accountability and reform. 
The changes to come will be commensurate with the size of the event. For example, WWII resulted in the establishment of the Defense Department.
Go deeper