Trump says he's reached agreement with 3M to produce 166.5 million masks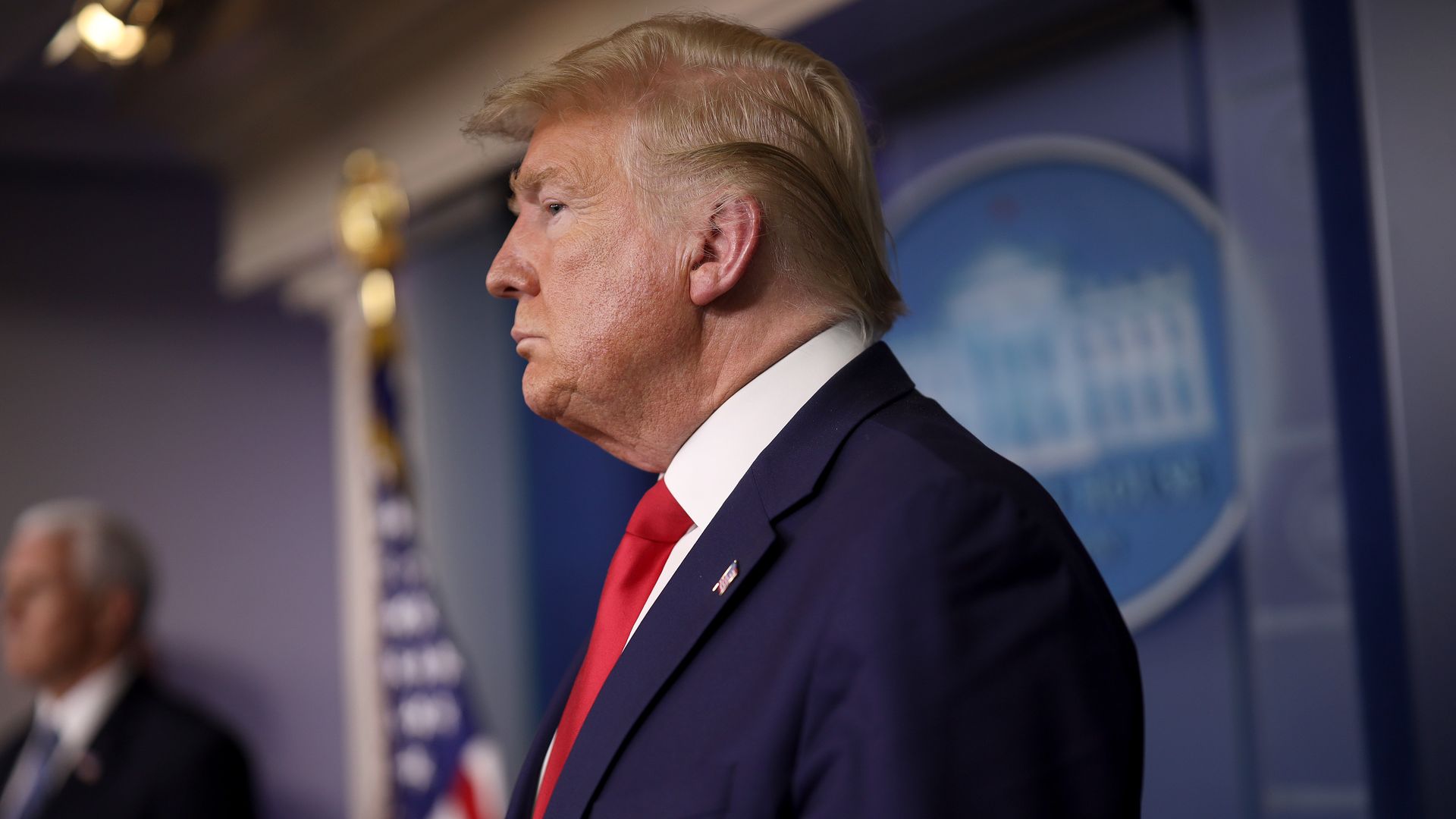 President Trump said at a press conference Monday that an agreement has been reached with 3M to produce 166.5 million masks to be distributed over the "next couple of months."
Why it matters: Trump said last week that he was "not happy" with 3M's exporting of masks overseas, blaming the manufacturing company for exacerbating a shortage in the United States. 3M CEO Mike Roman has maintained that the company is doing everything it can to produce medical gear and support American cases.
The president last week invoked the Defense Production Act to ban "unscrupulous actors and profiteers" from exporting vital medical gear.
Trump shifted his tone on Monday, stating: "So the 3M saga ends very happily. We are very proud to be dealing with 3M."
The president also noted that he spoke to Roman prior to the press conference and that the CEO was "very happy to get it done."
Go deeper