Fauci says he feels safe, as his security is beefed up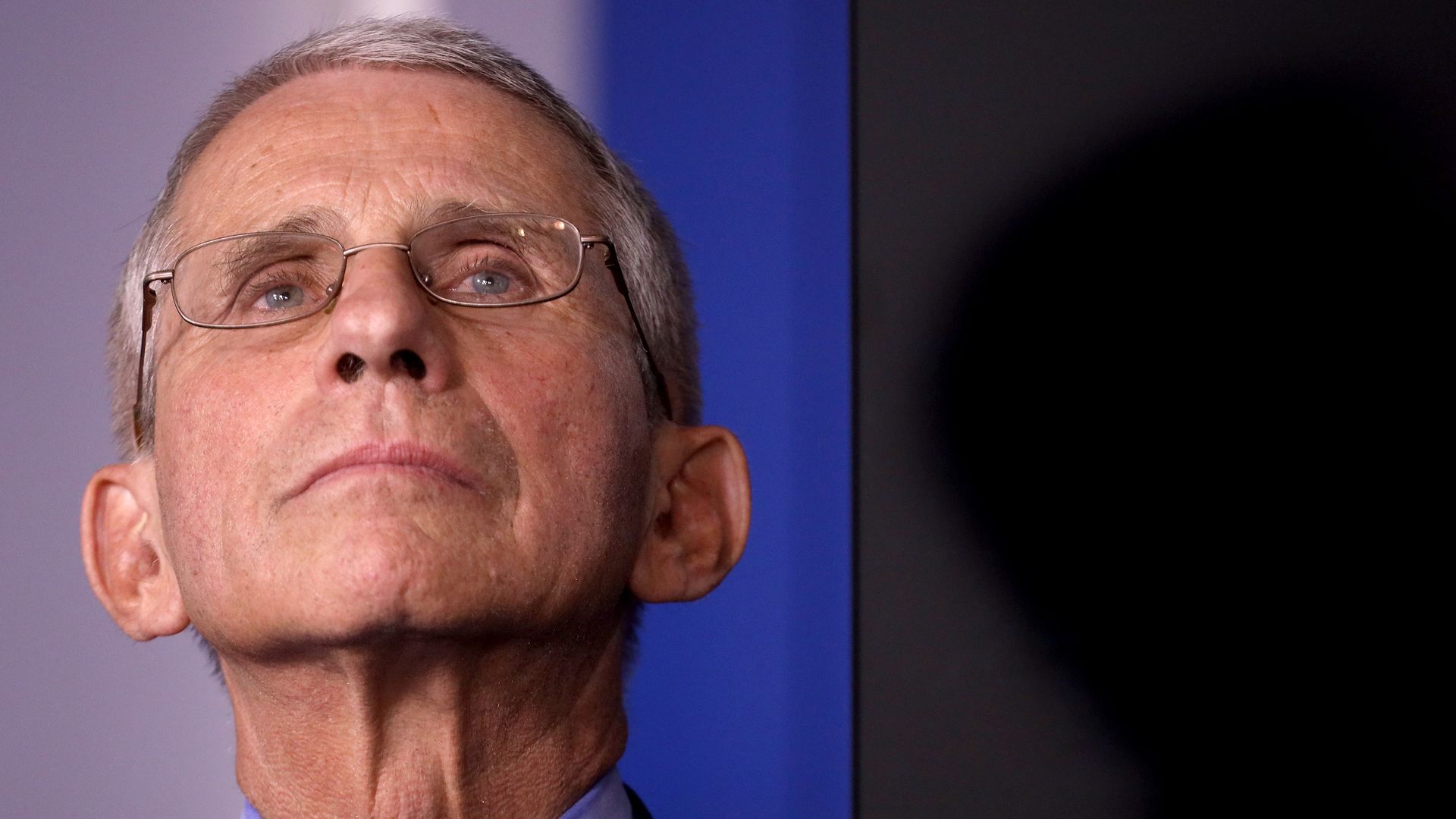 Anthony Fauci, director of the National Insitute of Allergy and Infectious Diseases, said on Thursday he feels safe even as his security has been stepped up following "growing threats to his personal safety."
Why it matters: As the top U.S. infectious disease expert, Fauci plays a leading and highly visible role in the U.S. response to the novel coronavirus pandemic.
Details: "The concerns include threats as well as unwelcome communications from fervent admirers," the Washington Post first reported on Wednesday.
Between the lines: It's unclear what the threats against Fauci entail, but he has risen to prominence as the scientific voice of reason during President Trump's daily coronavirus task force news briefings. The 79-year-old immunologist has at times stepped in to clarify, or even refute, some of Trump's statements.
The New York Times reported on Saturday that he had become "the target of an online conspiracy theory that he is mobilizing to undermine the president ... fanned by a right-wing chorus of Mr. Trump's supporters."
What they're saying: Asked at the daily coronavirus task force briefing whether he had his security increased, Fauci referred the question to the Health and Human Services Department's Office of Inspector General.
President Trump said Fauci "doesn't need security, everybody loves him," adding, "Besides that, they'd be in big trouble if they ever attacked him."
An HHS watchdog spokesperson told Axios they're unable to comment on providing protective services for Fauci.
An HHS spokesperson said when contacted by Axios about the threats, "Dr. Fauci is an integral part of the U.S. government's response against COVID-19."

"Among other efforts, he is leading the development of a COVID-19 vaccine and he regularly appears at White House press briefings and media interviews. We do not have anything further to add at this time."
Editor's note: This article has been updated with new details throughout.
Subscribe to Mike Allen's Axios AM to follow our coronavirus coverage each morning from your inbox.
Go deeper