Florida governor issues stay-at-home order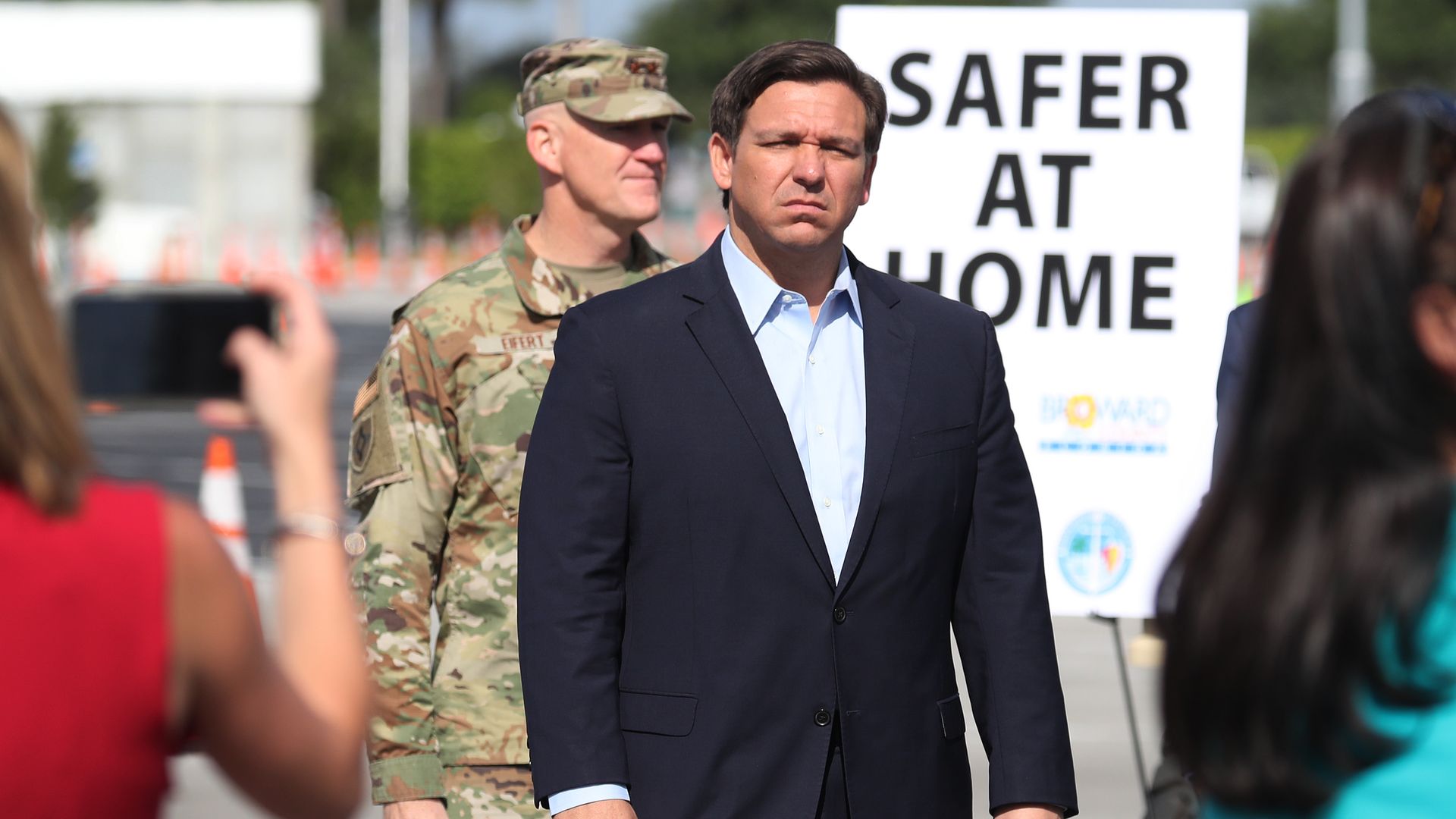 Florida Gov. Ron DeSantis ordered a statewide stay-at-home order on Wednesday after the number of coronavirus cases in the state rose to nearly 7,000.
Why it matters: DeSantis has been criticized for declining to order any statewide mandates to curb the spread of the coronavirus even as Florida — home to a significant elderly population — was increasingly becoming a hotspot. The order will go into effect Thursday at midnight and last for 30 days.
The governor said at a press conference Tuesday that he was "in contact" with the White House coronavirus task force and that he would wait for their recommendation before acting.
In mid-March, as images of spring breakers partying on beaches went viral, DeSantis was criticized for saying he would defer to local authorities on whether to close them.
Go deeper