Where tech firms are getting the masks they're donating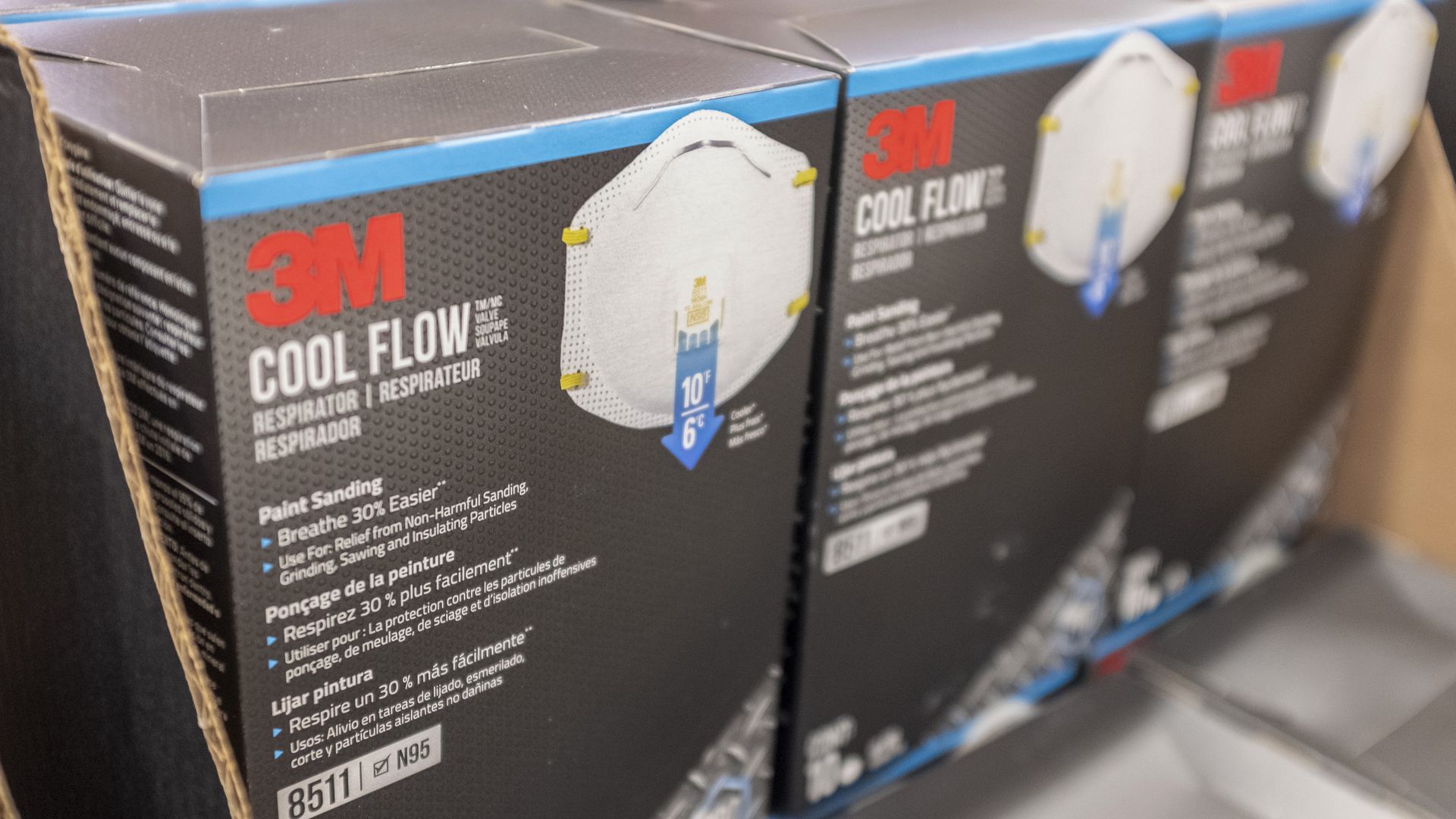 U.S. tech firms are donating big supplies of N95 masks, raising questions about why they have them in the first place. It largely comes down to stockpiling for California's wildfires.
Why it matters: Health care professionals need all the masks they can get their hands on (far more than that, really).
In fact, California workplace rules require companies to have a two-week supply for all workers in the event of wildfires.
Yes, but: Not all of the recent donations have come from wildfire reserves.
SoftBank told Axios it purchased the 1.4 million N95 masks it is donating in New York.
Apple, which the White House announced on Tuesday will donate 9 million such masks, certainly had some on hand in California, but nowhere near that many. It does, however, have a pretty strong supply chain and a knack for getting the components it needs.
Update, 12:50 p.m. PT: In a tweet, Wednesday, Apple CEO Tim Cook said that Apple is now planning to donate 10 million masks to the US and "millions more" in Europe and confirmed that it is buying the masks using its supply chains.
Go deeper