Syria reports first coronavirus case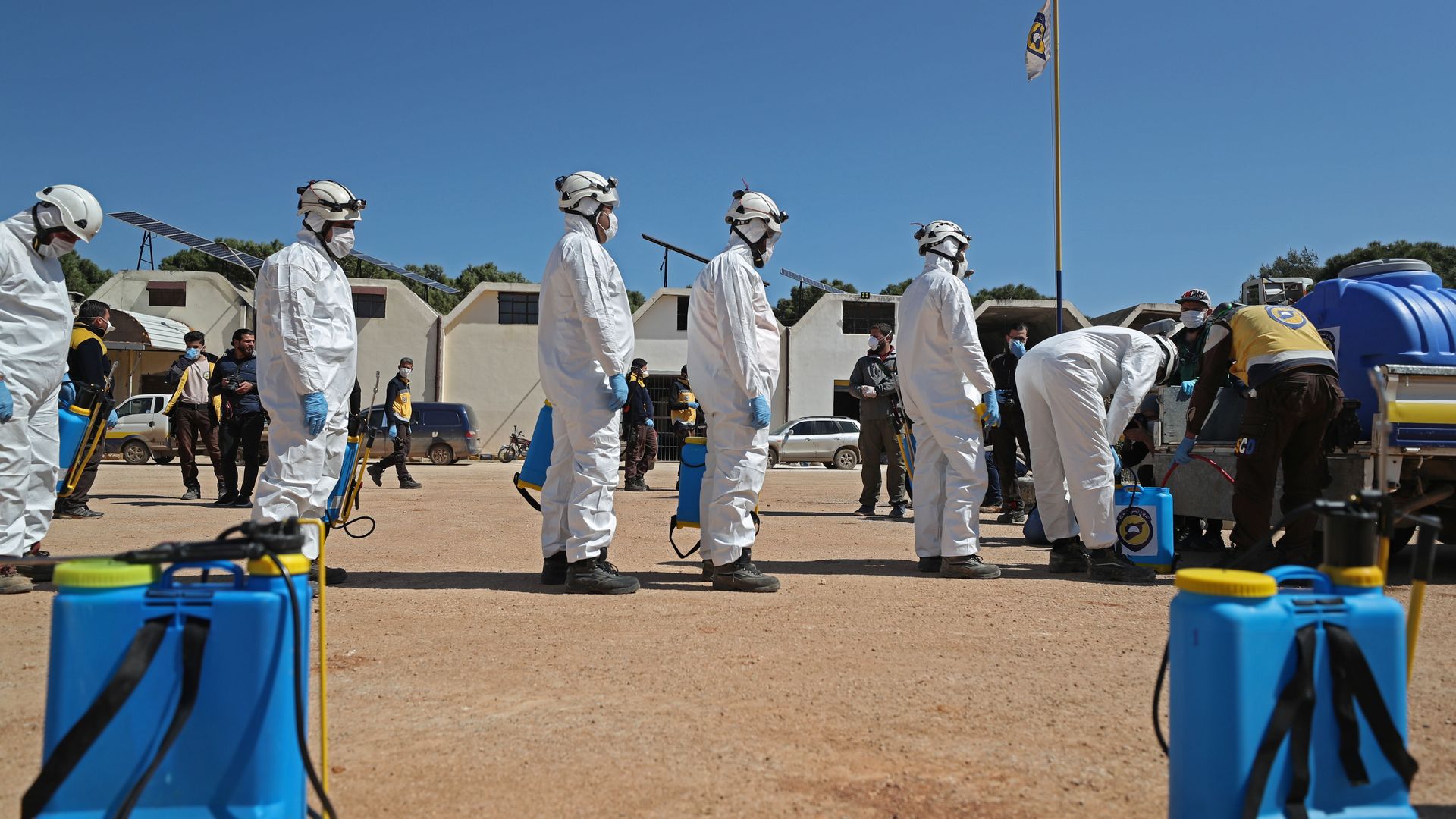 Syria reported its first case of the novel coronavirus on Sunday, according to state media.
Why it matters: The actual number of cases in Syria is likely far higher, especially considering its proximity to Iran — the site of one of the worst outbreaks in the world. Syria faces unique challenges in attempting to curb the spread of the virus, with the country having been ravaged by a civil war for the past nine years.
The war has left Syria's infrastructure in shambles, making even simple tasks like washing hands inaccessible for many. And many Syrians are living in shelters and refugee camps that offer little room for social distancing or isolation.
Syrian doctors have been asking for more protective gear and equipment from the World Health Organization, but they just received their first new shipment on Tuesday, according to the New York Times.
Deliveries to conflict zones can be difficult and often delayed.
Go deeper