White House to pursue "1 Trillion Trees" initiative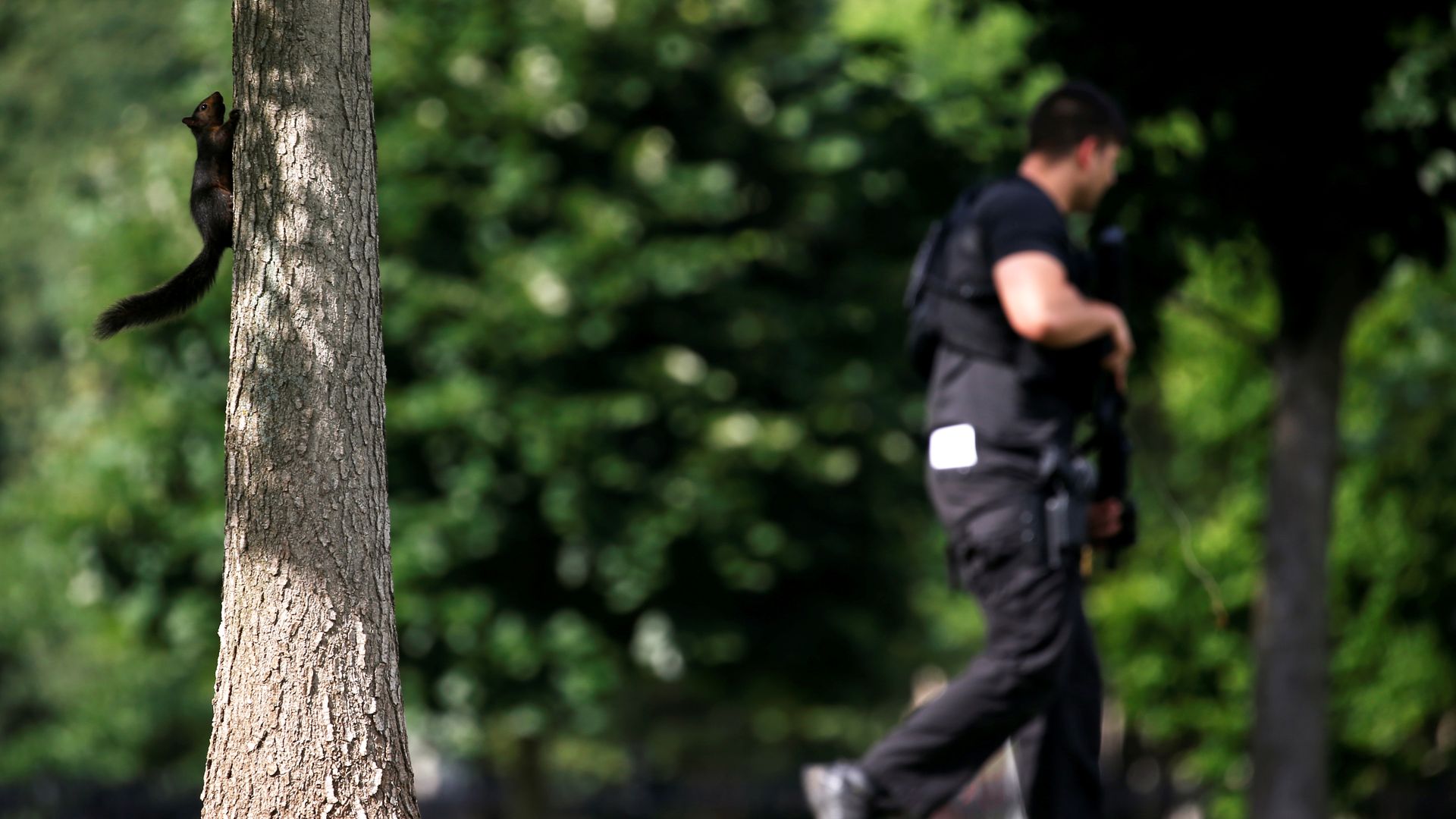 Officials from the White House, Congress, nonprofits and business will meet at the White House Wednesday to pursue a "1 Trillion Trees" initiative.
What's happening: The plan, launched in January in Davos, aims to "grow, restore and conserve 1 trillion trees around the world — in a bid to restore biodiversity and help fight climate change," the World Economic Forum said.
At the meeting, the group "will review current and new initiatives, and propose future processes and next steps," according to the White House.
The announced list of participants includes:
Jared Kushner
Ivanka Trump
Chris Liddell, Assistant to the President and Deputy Chief of Staff for Policy Coordination
Jim Hubbard, Undersecretary of Agriculture for Natural Resources and Environment
Kate McGregor, Deputy Interior Secretary
Michelle Bekkering, Assistant Administrator, USAID
House Republican Leader Kevin McCarthy
Salesforce CEO Marc Benioff
Kelvin Drogemeier, Director, Office of Science and Technology Policy
Rep. Bruce Westerman (R-Ark.)
Bruce Harris, Vice President of Government Affairs, Walmart
Justin Adams, Executive Director, World Economic Forum
Jad Daley, American Forests, President and CEO
Jay Farrell, Executive Director, National Association of State Foresters
Jorn Lambert, Executive Vice President of Digital Solutions, Mastercard
Karen Fang, Managing Director, Global Head of Sustainable Finance, Bank of America
Josepfina Brana-Varela, V.P. and Deputy Lead, Forests, World Wildlife Fund
Michelle Patron, Director of Sustainability Policy, Microsoft
M. Sanjayan, CEO, Conservation International
Maggie Cordish, Bipartisan Policy Center
Mary Mitsos, President and CEO, National Forest Foundation
Sophie Beckham, Chief Sustainability Officer, International Paper
Suzanne DiBianca, Executive Vice President and Chief Impact Officer, Salesforce

Go deeper