In photos: American expats cast their Democratic primary ballots in New Zealand
AUCKLAND, New Zealand — The Auckland Waterfront restaurant Mexicali Fresh was transformed into a polling station Saturday, as Americans voted on a warm, sunny fall day in the global Democratic presidential primary.
Why it matters: Democrats Abroad New Zealand chair Mike Haught told Axios it's important for Americans outside the United States to stay connected and have a voice, especially as they must comply with a U.S. citizen-based tax system. "There are 9 million–11 million of us overseas, and if you put us together in a group, we're basically a state that's about the size of Virginia," he said. There are some 21,000 Americans in New Zealand.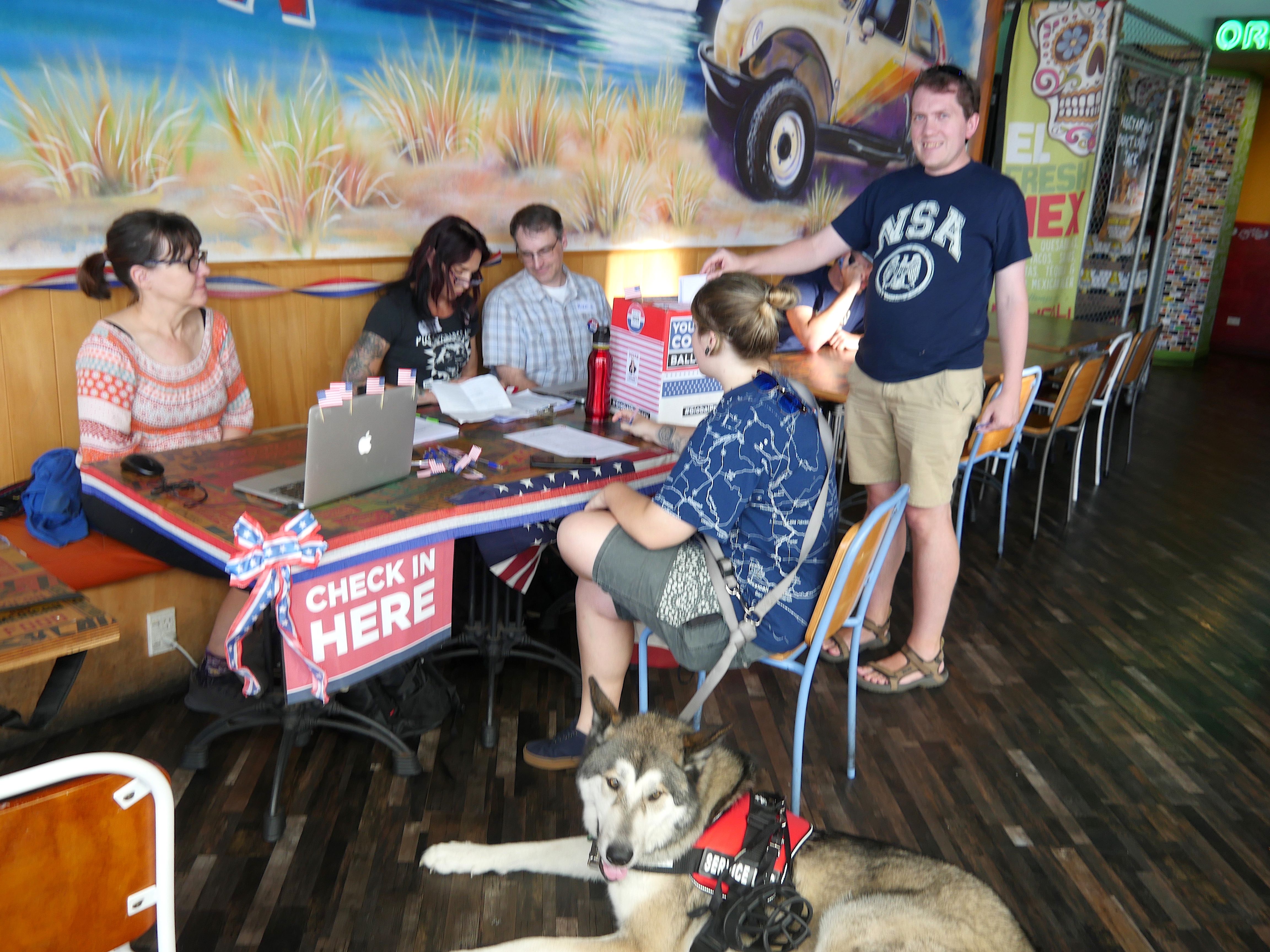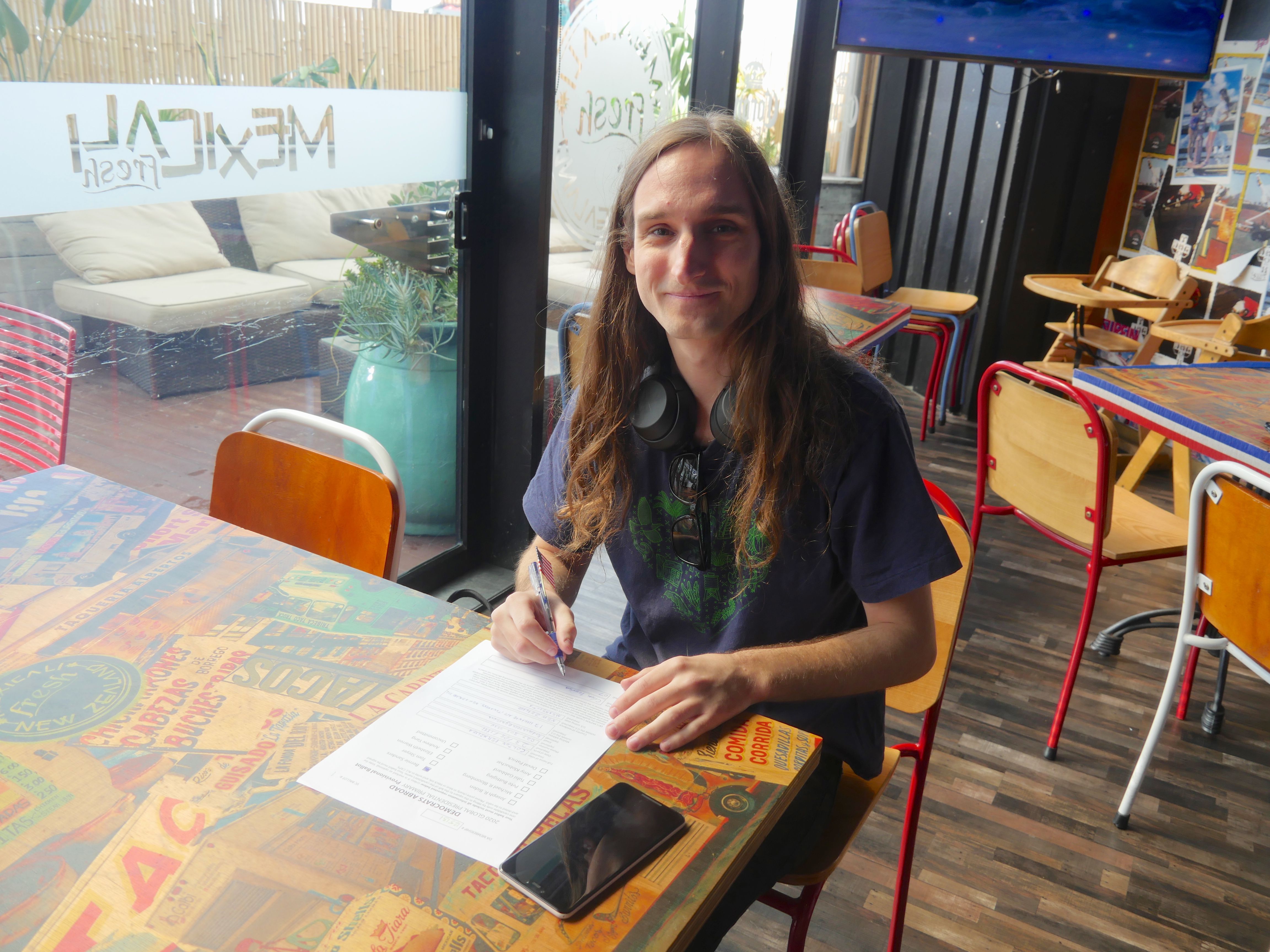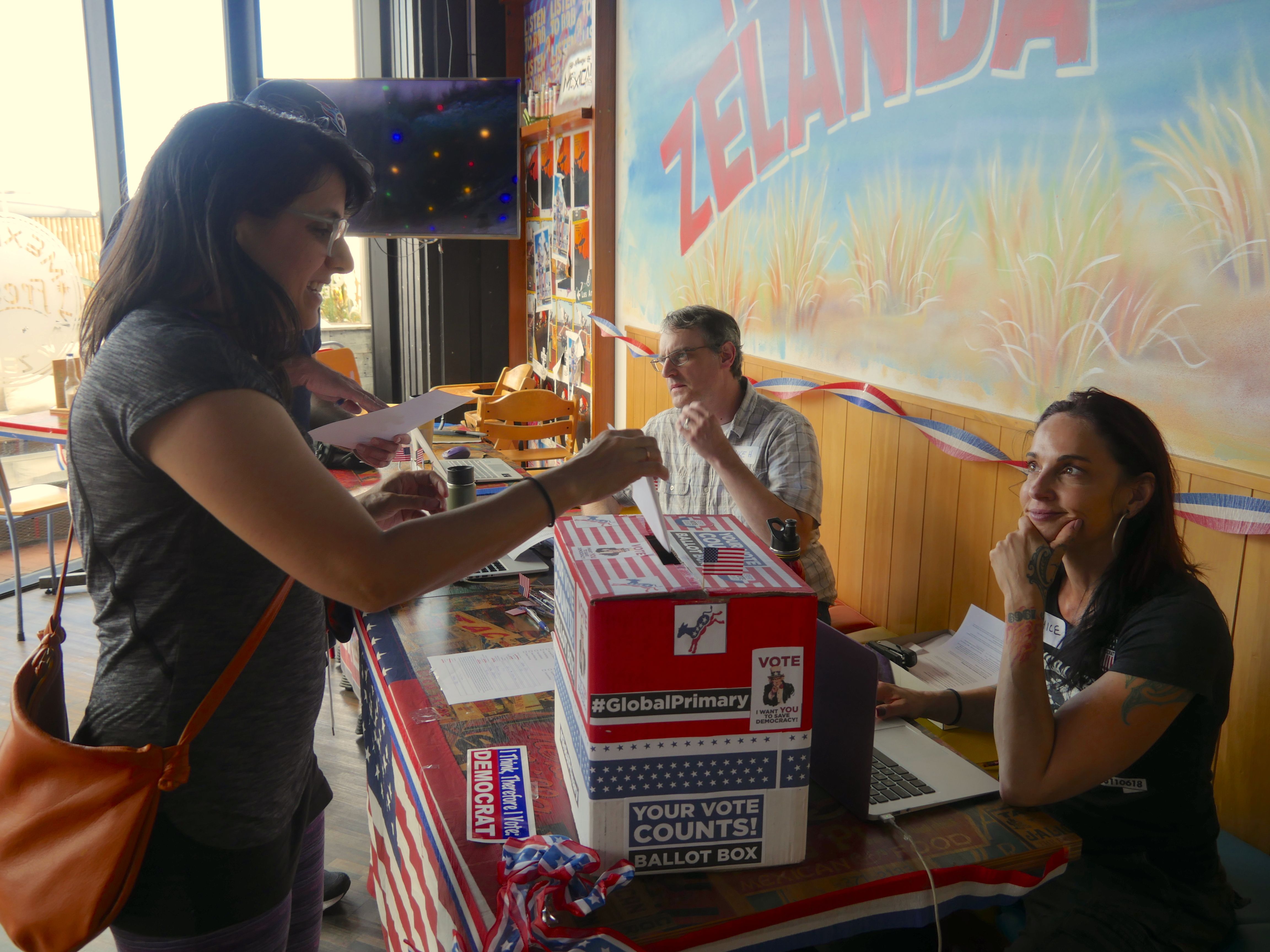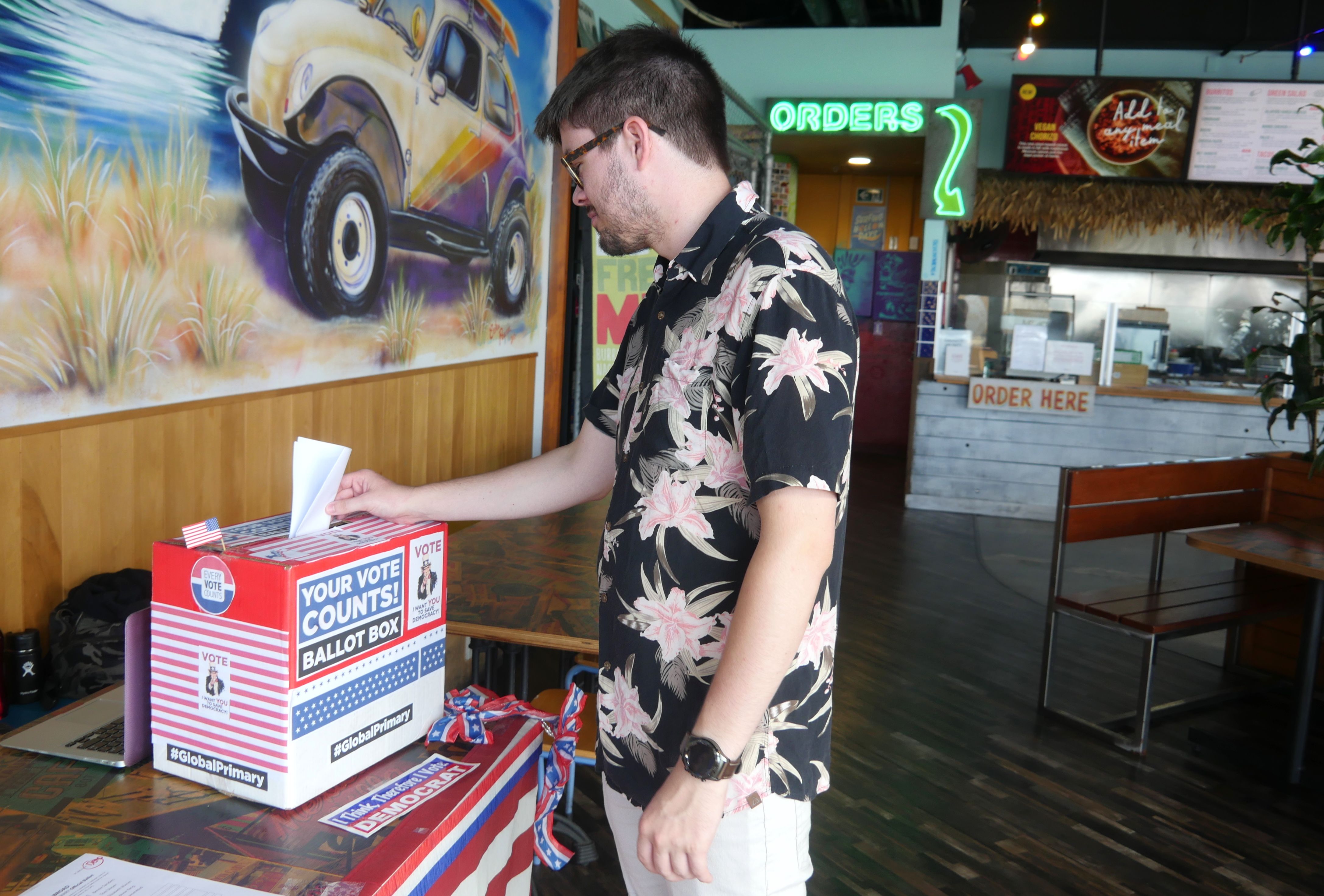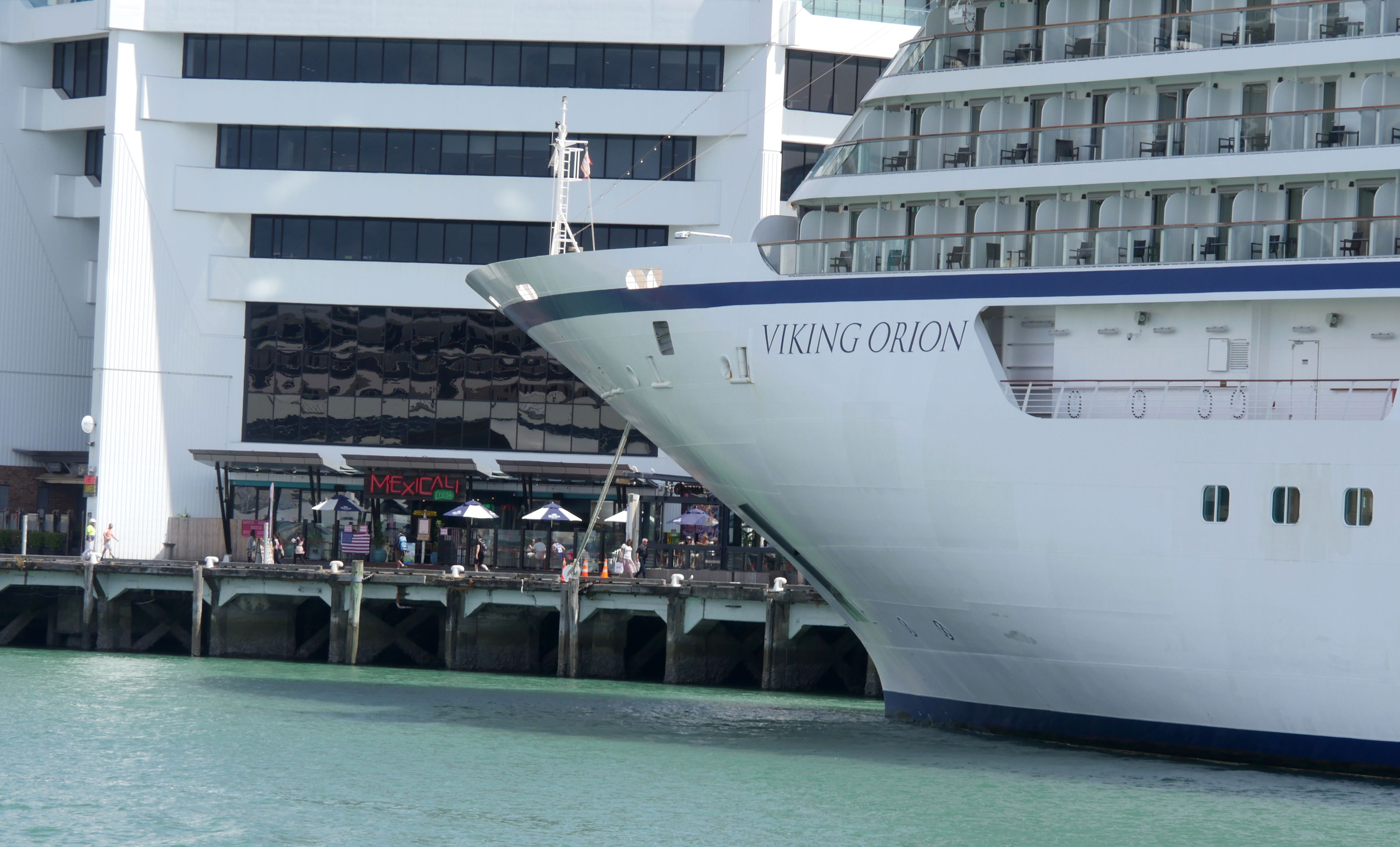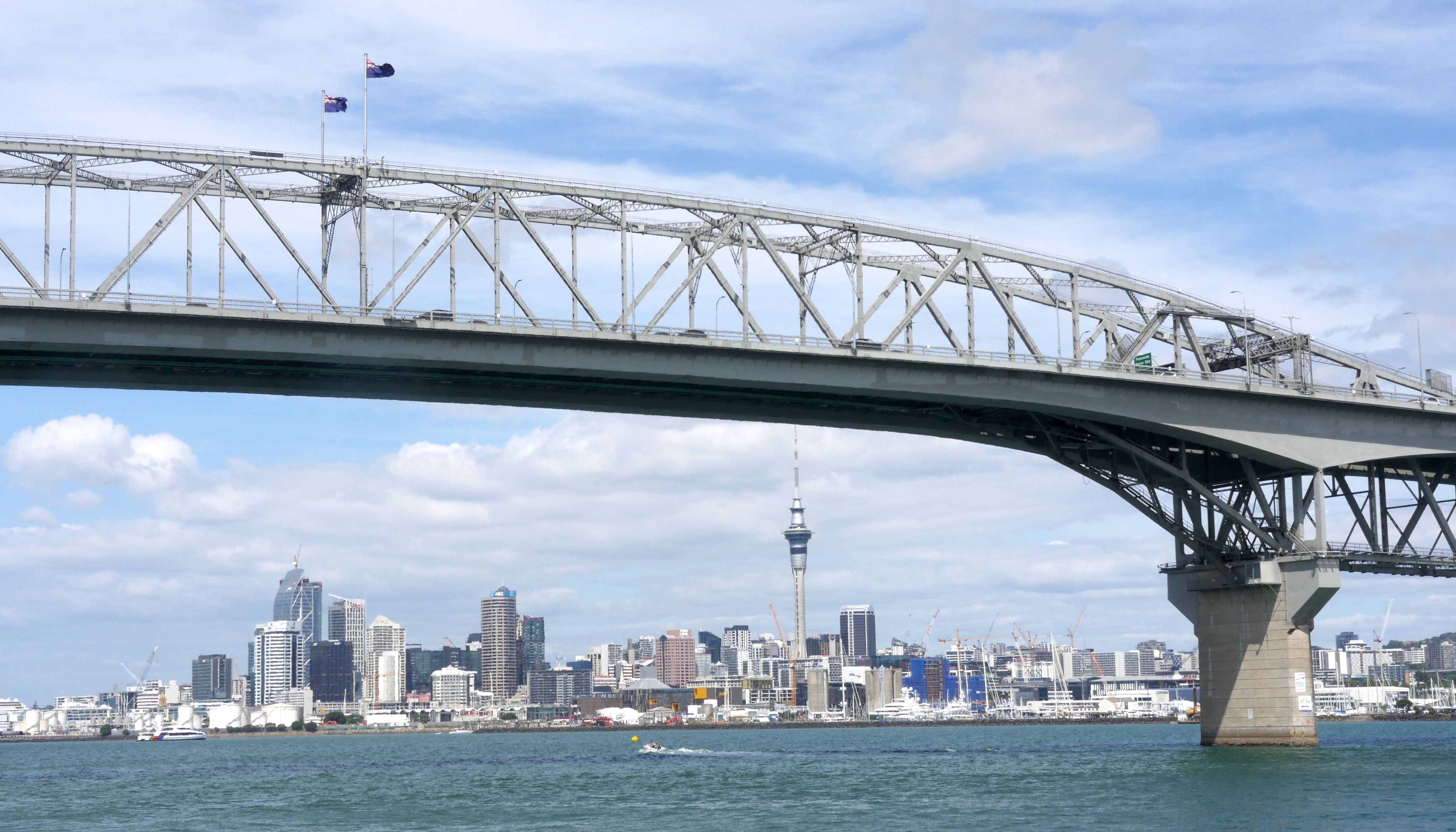 Go deeper: The youth vote goes missing in 2020 Democratic primaries
Go deeper