Ex-Uber autonomous driving exec owes Waymo $179 million, files for bankruptcy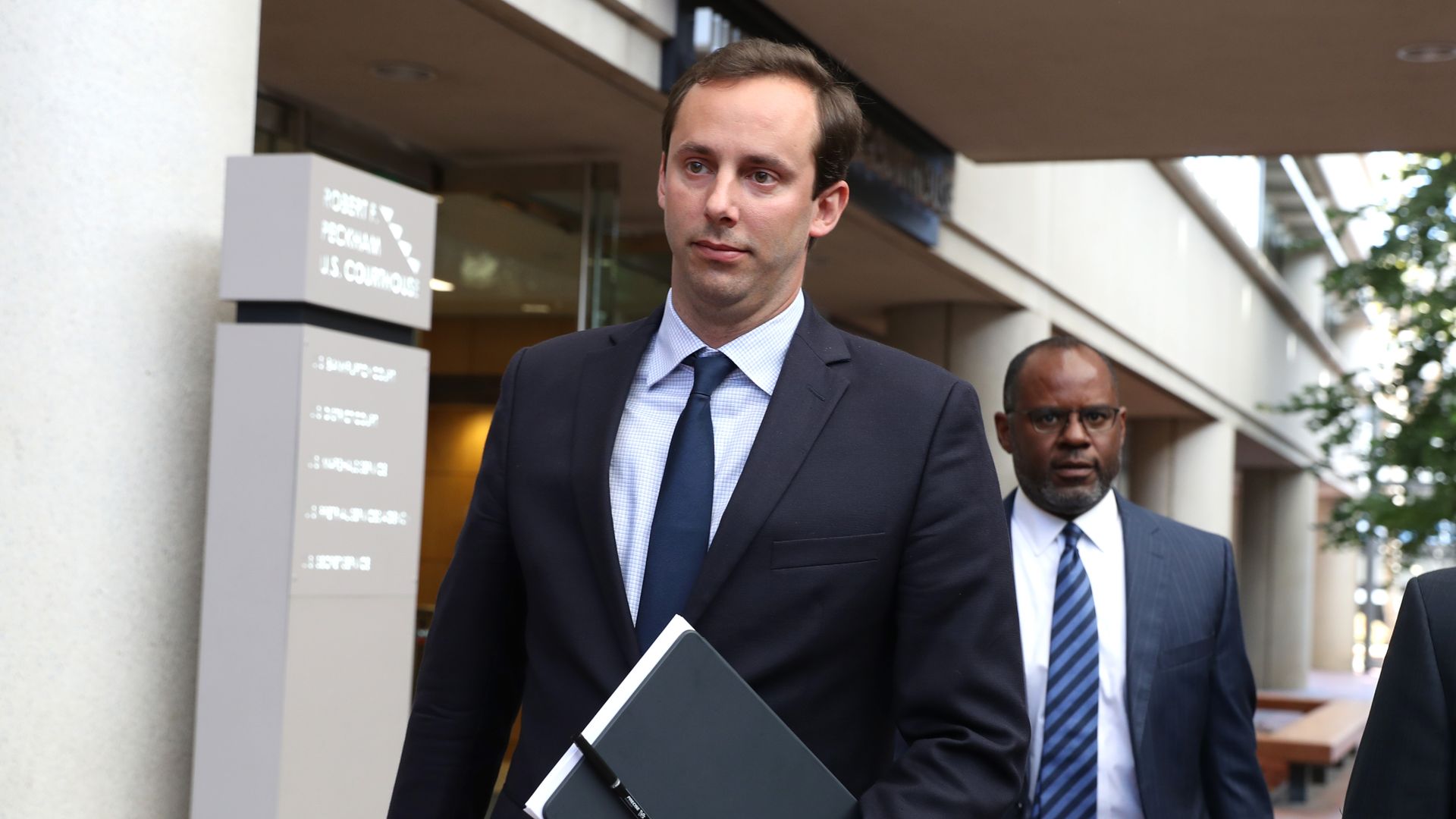 A San Francisco judge affirmed that Anthony Levandowski, the executive at the center of a 2017 lawsuit between Waymo and Uber over alleged trade secret theft, would have to pay the $179 million arbitration settlement over his departure from the Alphabet company, per Reuters.
Flashback: Waymo, which is owned by Alphabet, sued Uber three years ago, alleging Levandowski and the company conspired to steal its autonomous driving technology. After a year-long legal battle and a week of trial, the companies settled. Since then, Uber has admitted that a review of its tech concluded it would have to make significant changes or pay Waymo a licensing fee.
The intrigue: Lior Ron, who with Levandowski co-founded the company Uber acquired, settled with Waymo for $9.7 million last month, which Uber has paid on his behalf as an indemnified employee, according to Reuters.
However, Uber has said it will challenge paying for Levandowski's settlement.
Levandowski was also indicted by a federal grand jury in August on charges of theft of trade secrets.
Update: Following the judgment, Levandowski filed for bankruptcy, stating the settlement and other liabilities are larger than his total assets. From his lawyer, Neel Chatterjee:
"This arbitration was not about trade secrets but about employees leaving Google for new opportunities and an engineer being used as a pawn by two tech giants.  Google fought tooth and nail to take back every penny paid to Anthony for his multibillion dollar contributions and now Uber is refusing to indemnify Anthony despite explicitly agreeing to do so. Anthony had no choice but to file for bankruptcy to protect his rights as he pursues the relief he is legally entitled to."
— Neel Chatterjee, Goodwin Procter
Editor's note: The story has been updated to note that Levandowski subsequently filed for bankruptcy.
Go deeper