U.S. places new restrictions on Chinese journalists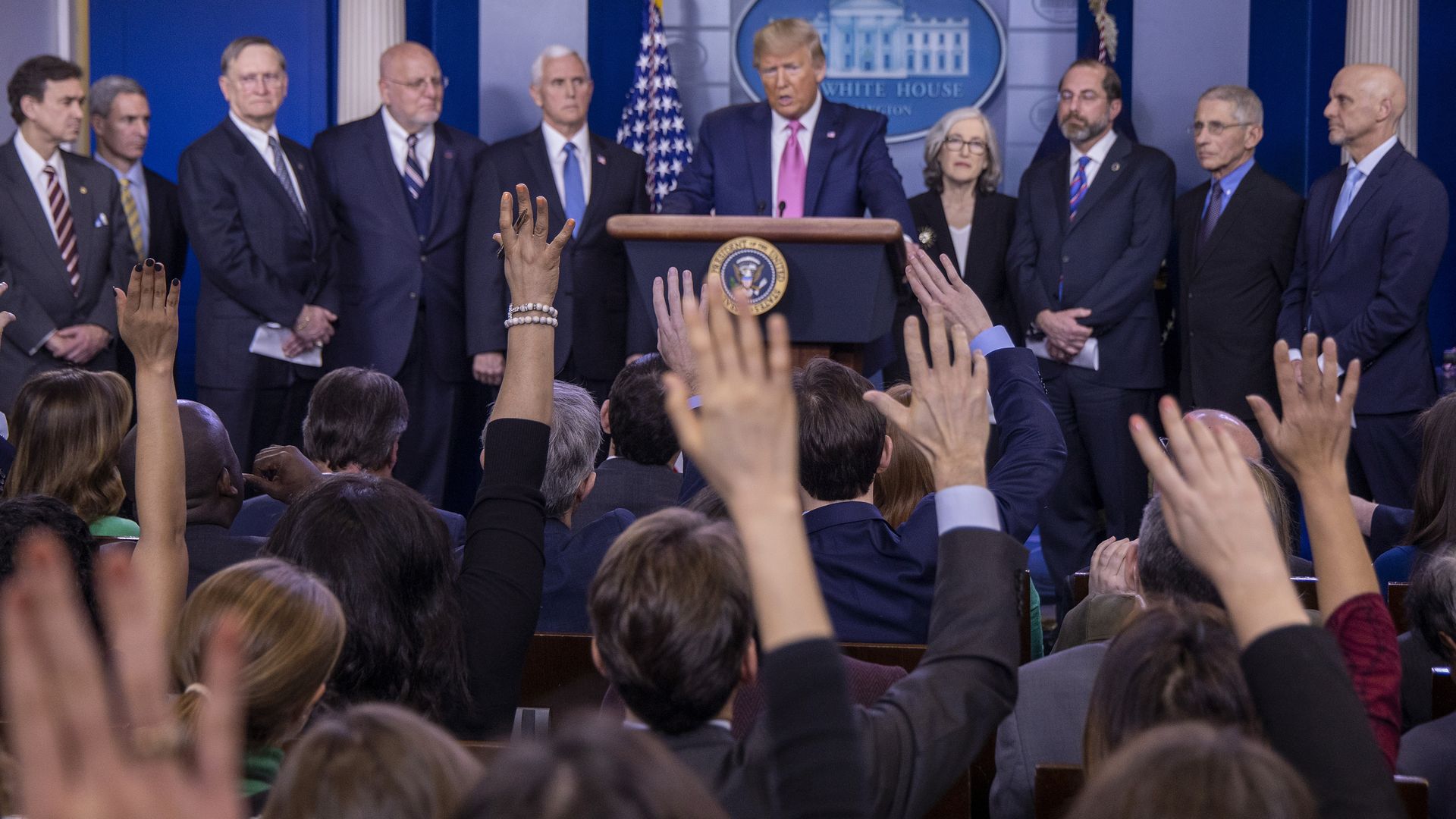 In a briefing to reporters on Monday, senior Trump administration officials announced a set of restrictions to be placed on Chinese journalists operating in the United States.
Why it matters: The unprecedented restrictions are aimed at upholding "reciprocity" in U.S.-China relations amid a deteriorating media environment in China, the officials said.
Details: U.S. administration officials said that two types of restrictions will be put into place in the coming weeks.
The administration will place a duration of stay on all Chinese nationals who are in the United States on I visas, the visa type given to foreign media workers. They will be eligible to request extensions when their visas expire.
The five Chinese state-run media outlets that were recently designated by the State Department as "foreign missions" will now face a limit on the total number of Chinese nationals working for them in the United States at any given time.
What they're saying:
The Trump administration wants to "inject reciprocity into visa procedures," said one senior administration official. "The objective is to introduce a degree of fairness in our relationship with China."
"We've issued 3,000 I visas to Chinese nationals working in the US media space," said an administration official. By contrast, the number of American journalists working in China is in the dozens.
Background: The new restrictions come in the aftermath of China's expulsion of three Wall Street Journal reporters in China.
Beijing currently imposes duration of stay on all foreign reporters, some as short as one month.
Go deeper