Mike Pence to local schools: It's OK to shut down over coronavirus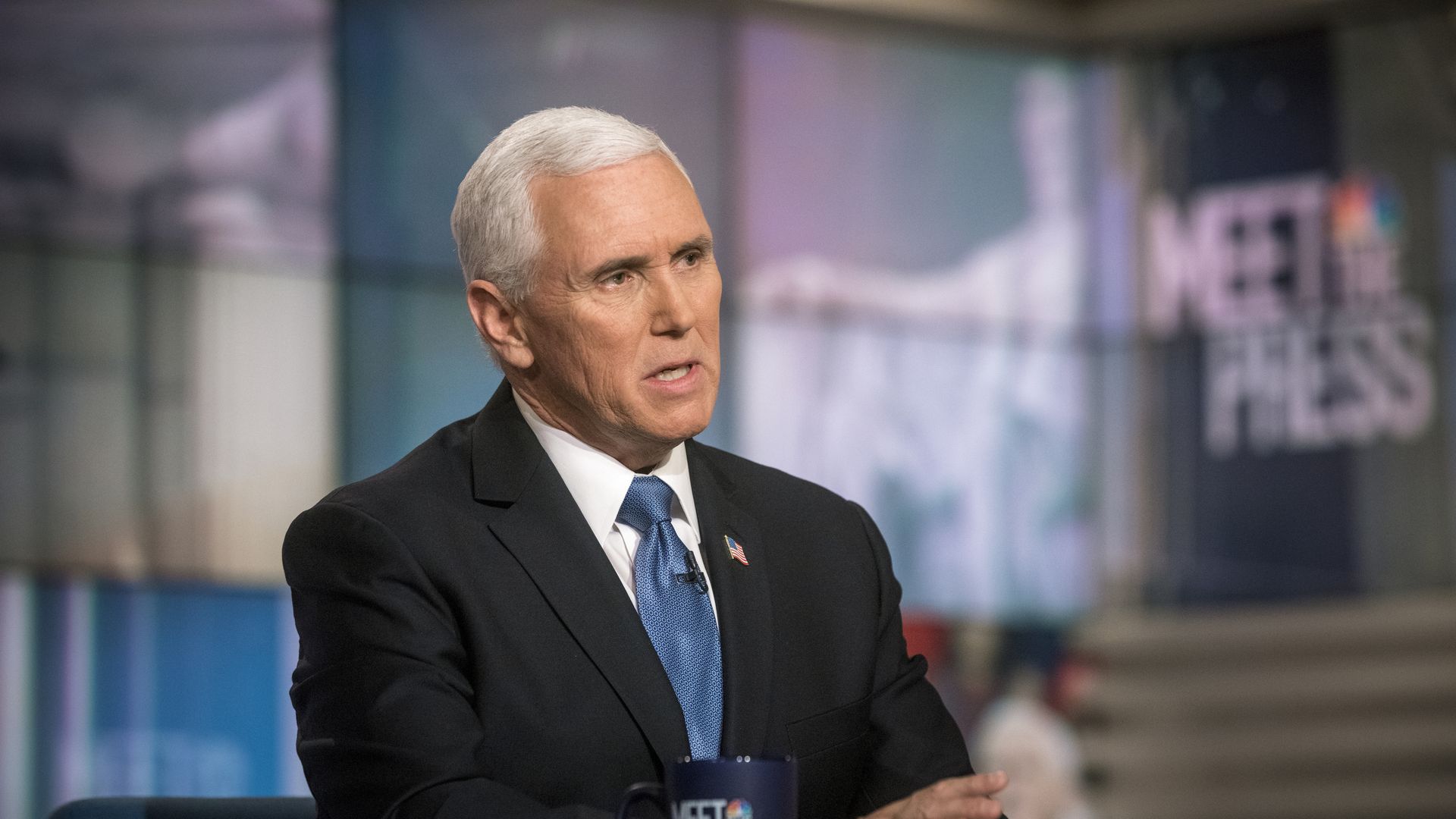 President Trump would "respect any decisions that are made at the state and local level" on actions to combat the novel coronavirus, including school shutdowns, Vice President Mike Pence told NBC in an interview airing Sunday.
Why it matters: COVID-19 is a major challenge for the Trump administration, with 66 infections and one death from the virus in the U.S., per a CDC statement Saturday. A poor response could be "politically devastating" for them, Axios' Alayna Treene and Sam Baker note.
The big picture: The president has appointed Pence to lead the Trump administration's COVID-19 task force.
What he's saying: CNN is also airing an interview with Pence on Sunday's "State of the Union" in which the vice president tells journalist Jake Tapper, "We know there will be more cases." He also admitted it "is possible" that more Americans could die from the virus. But he said health officials had made clear that "most people that contract the coronavirus, they will recover."
During his interview with NBC's Chuck Todd on "Meet The Press," Pence acknowledged there had been "some downturns this week" in the stock market because of concerns about the virus. But he added, "[I]t will come back. But our focus is going to remain on the health and well-being of the American people."
"What the president has told us to do on the task force, what he did when he initiated the suspension of all travel from China, the quarantining effort, is we're leaning into this effort," Pence told Todd in the interview, recorded Saturday.
"It's all hands on deck. Because our effort here is to do everything possible to prevent the spread of the coronavirus in the United States."
— Mike Pence on "Meet the Press"
Go deeper: What the coronavirus means for Trump's presidency
Editor's note: This article has been updated with more details on the interviews and further context.
Go deeper